Poor Biosecurity Leaves Nigerian Farms with Bird Flu Destruction
NIGERIA - Two new outbreaks of H5N1 highly pathogenic avian influenza have been reported in Nigeria.
The spread of the virus may have been aided by poor farm biosecurity, according to official comments made to the World Organisation for Animal Health (OIE).
Over 5000 birds were destroyed as a result of the outbreaks on a layer farm in Edo province and a pullet farm in Enugu province. A further 920 poultry died from the disease.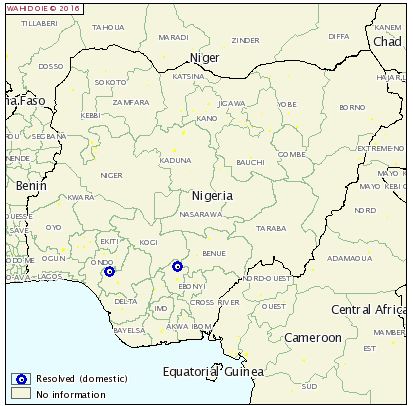 Nigeria also reported nine other outbreaks of the same strain of avian influenza a few days ago.
The provinces of Kano, Plateau, Nasarawa and Federal Capital Territory were all affected in these outbreaks.
Over 22,000 birds died and over 87,000 were destroyed in these outbreaks, which involved mainly layers of different ages.
The authorities also commented that poor farm biosecurity was involved in these cases.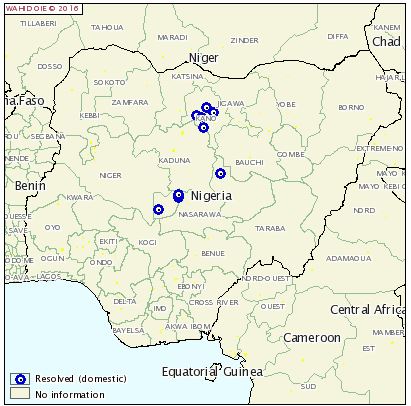 Further Reading
You can visit the avian flu page by clicking here.