ClearH2O Launches New Gel Vaccine Application Technology
ANALYSIS - With their commitment to continuous GelDrop® technology innovation, ClearH2O's newest GelDrop Applicator incorporates unique 3-row manifold heads that deliver more GelDrops on day old chicks during hatchery processing, resulting in higher consumption of target ingredients and improved inoculation with vaccines.
William Thomas, Director of Business Development with ClearH2O, speaks to ThePoultrySite's Sarah Mikesell about the launch of ClearH2O's new gel drop applicator.
The GelDrop Applicator is designed to dispense HydroDrop® and DietDrop®, the gels offered by ClearH2O, for optimum topical application of vaccines, probiotics, nutrients, therapeutics and other dietary ingredients for day-old chicks and poults.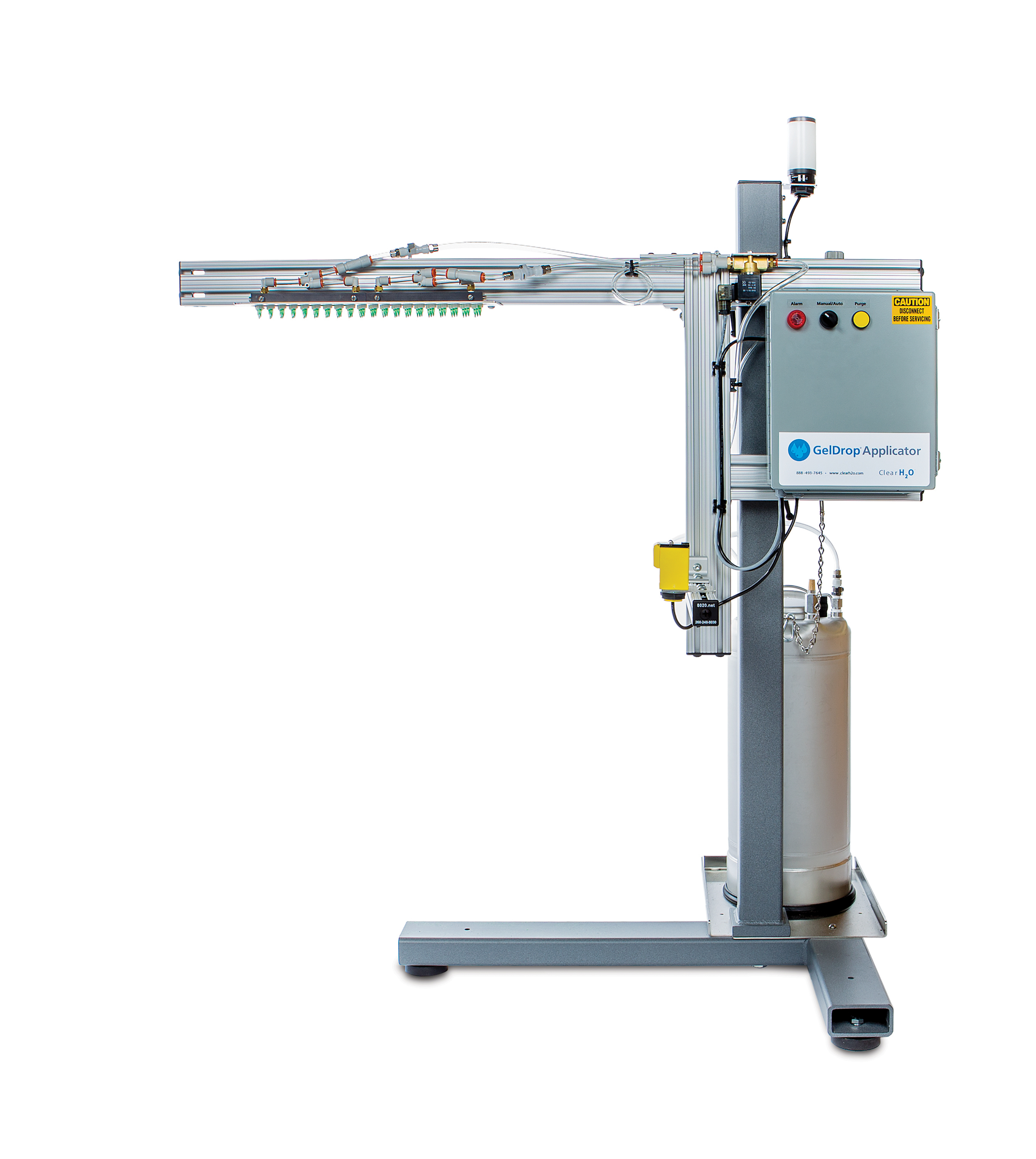 "The key features of this new applicator is our 72 nozzle manifold head. A key element of this new emerging gel drop delivery technology is being able to have multiple drops that have good integrity as they're topically administered onto the chicks," Mr Thomas said.
"When you have good administration of a durable droplet, you have more opportunity for preening by the chicks. More preening translates into more consumption, more consumption translates into better inoculation of the target vaccine."
The GelDrop Applicator offers better gel delivery performance by optimising the four key attributes of droplet size and adhesion, droplet distribution, homogeneous ingredient suspension, and the non-wicking properties of the GelDrop products.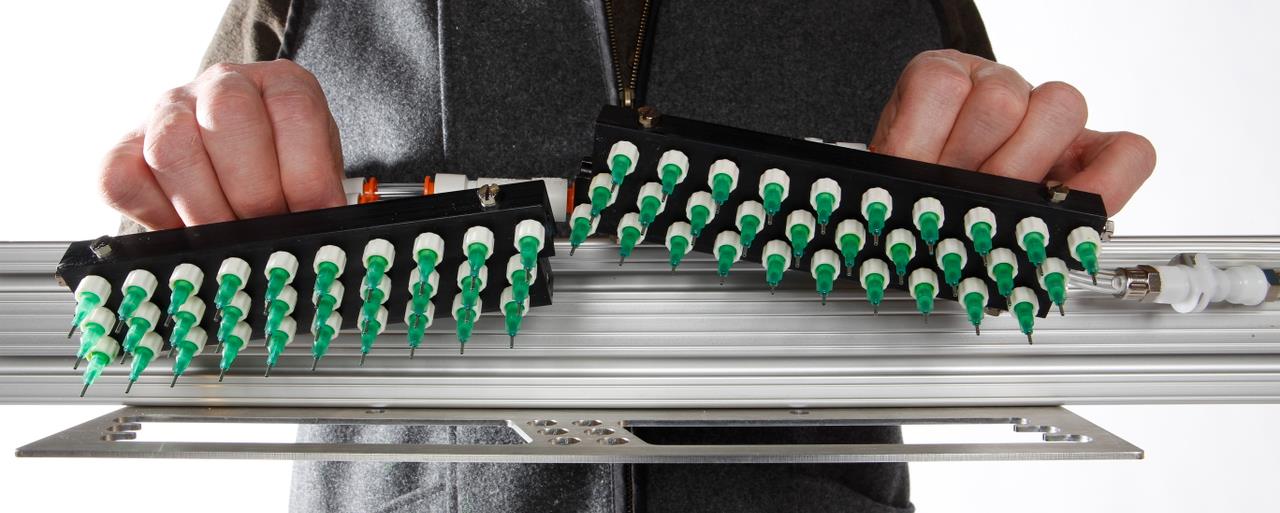 The dual, independent 3-row manifold heads are engineered with 72 nozzles to maximise the number of GelDrops that stick on contact, eliminating roll off to increase the opportunity for preening and improve vaccine consumption.
The new manifold, in combination with the adjustable application volume (from 25 mL to 60 mL per chick box), and programmable delivery time ensure thorough GelDrop coverage to achieve complete individual chick dosage.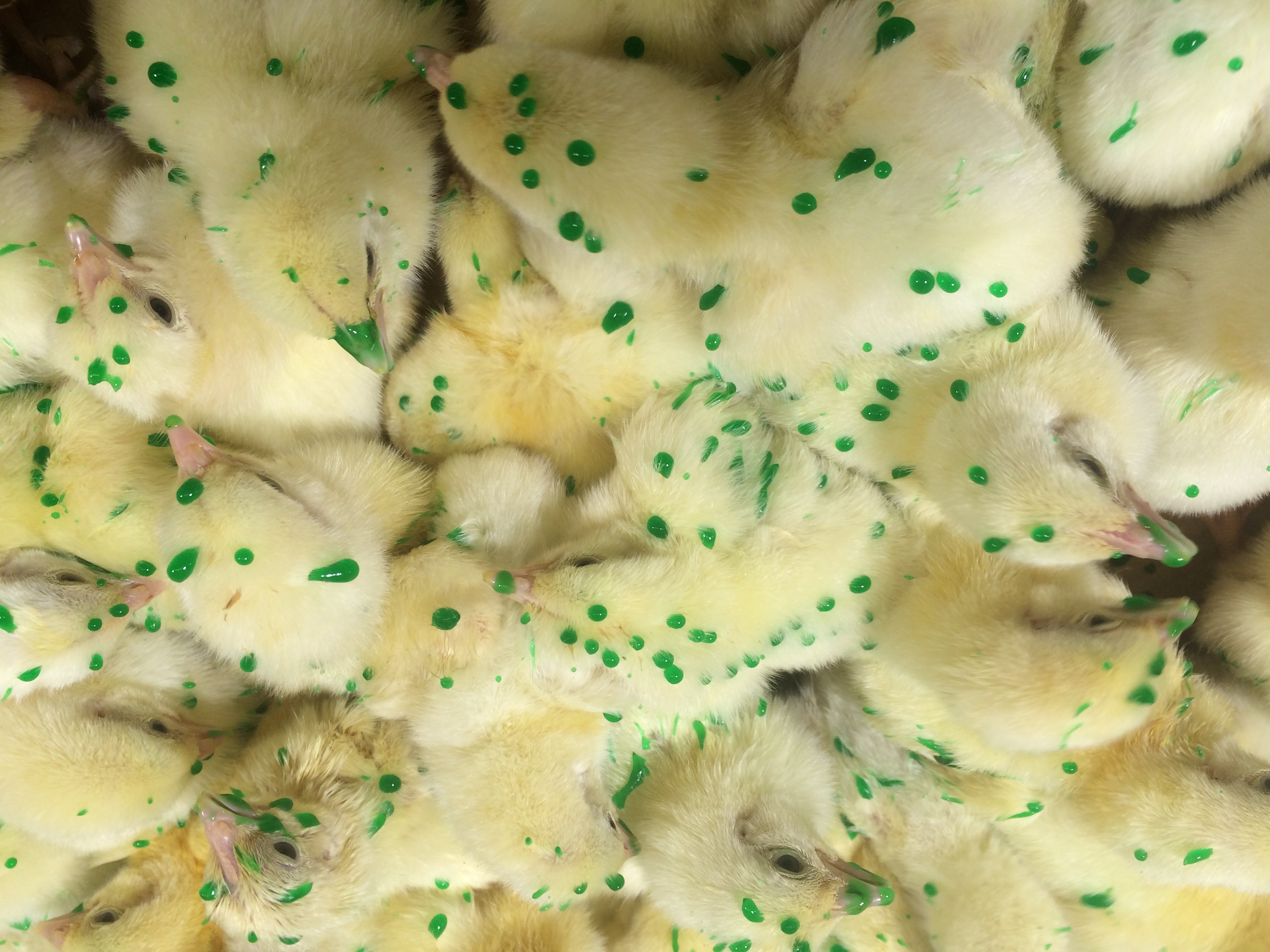 "From the efficacy standpoint, it's just logical that if you have a droplet that has good integrity and good surface tension, then it's more available for preening.
"And more preening means better consumption. As contrasted with the water droplet which has a weaker surface tension and can break and wick more easily," he said.
Experienced GelDrop Users See Measured Success
Explaining the efficacy and benefits of ClearH2O's GelDrop technology, Dr Don Ritter, Director of Health Services for Mountaire Farms said,
"In our hands, I think the gel delivery has been very efficacious. The main way we measure that is our incidence of necrotic enteritis.
"Each time we've improved the gel process, we've gotten less necrotic enteritis. Our chicks are much drier; they're less green. I know they're eating more, so we're vaccinating more individual birds. Our research data and our feed conversion performance says that we're getting record feed conversion on coccidial vaccines without the aid of ionophores."
"There are two focuses (functions) of the product - one is a hydration element and two is the delivery system…and, we did see a decrease in 7-day mortality.
"We contributed that to less stress plus allowing the chicks to get hydration. As HydroDrop developed, we also were able to put in a dietary supplement into the gel for our own grandparent stock.
"We don't have all the reports back yet because they're still in grow out, but we've seen better uniformity," said Tony Britt, Hatchery Manager with Hubbard Breeders.
For more information about the GelDrop Applicator and ClearH2O, visit clearh2o.com or learn more at the ClearH2O YouTube channel.