Further Avian Flu Outbreaks Reported in Mexico
MEXICO - Six more outbreaks of highly pathogenic avian influenza have been reported in Mexico.
The H7N3 outbreaks affected Veracruz, Puebla, Oaxaca and Jalisco regions. Two outbreaks affected backyard poultry, and the rest affected farmed broilers, layers and breeders.
The affected premises had a susceptible population of over 170,000 birds, and depopulation is on-going.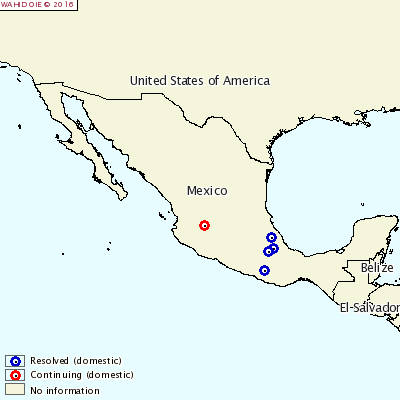 Further Reading
You can visit the avian flu page by clicking here.