More Avian Flu Found in Taiwan
TAIWAN - Four new outbreaks of highly pathogenic avian influenza have been discovered in Taiwan.
Three of the outbreaks were of the H5N2 strain of the virus and occurred on breeding goose farms in Yunlin and Chiayi counties. Over 1000 birds died in these three outbreaks and nearly 5000 were destroyed.
The infected farms were detected after showing signs of abnormal mortality levels. The animals were culled and the farms were put under movement restrictions and surveillance restrictions.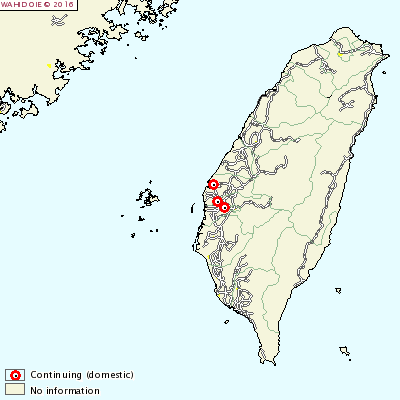 The other outbreak, of the H5N2 strain, occurred in Kaohsiung City in an abattoir, and was discovered after carcasses with suspicious signs were sent for analysis. Nearly 700 birds were destroyed as a result of this outbreak.
Cleaning and disinfection were implemented at the abattoir and the farm of origin, which was found empty.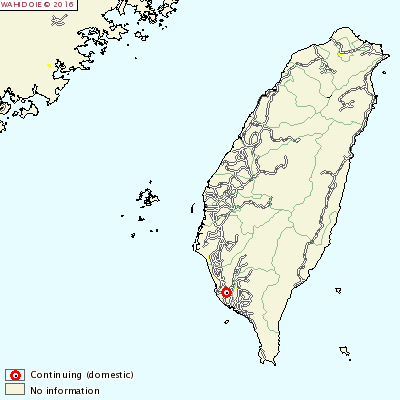 Further Reading
You can visit the avian flu page by clicking here.