MSD Animal Health Hosts High Quality Poultry Congress in Bucharest, Romania
ROMANIA - MSD Animal Health hosted a European High Quality Poultry Congress in Bucharest, Romania April 21-22, 2016.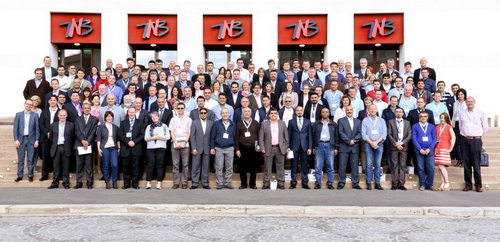 The event highlighted MSD Animal Health's ongoing commitment to poultry producers, bringing together a wide range of experts to discuss the latest advances in production and management across the poultry industry to ensure success by improving health, productivity and the well-being of flocks.
More than 160 delegates from across Europe attended the two-day congress. Day 1 focused on flock protection which included informative presentations about the economic impact observed when flocks are protected from disease, the importance of vaccines and convenient application and diagnostic options to ensure proper health.
Attendees also learned about the importance of managing intestinal health for the broiler breeder, specifically coccidiosis. MSD Animal Health experts discussed the great importance of managing vaccine application, field cycling, and the investments the company was making to ensure supply would be available to meet the growing customer demand for these vital vaccines.
During day 2, attendees were able to hear practical tips for managing a high performing vaccination program, followed by presentations demonstrating the superior performance of the company's poultry vaccines versus inactivated IB vaccines and new equipment available to customers that will make vaccination easier and more affordable. Customers were excited and engaged to learn more about the benefits to keeping healthy flocks throughout the meeting.
More than 3,000 industry professionals from 100 countries have participated in MSD Animal Health's High Quality Congresses. To learn more, visit our website at: highqualitycongress.com.