Petersime's Asian Agent Meeting in Malaysia
MALAYSIA - On March 1-3, 2016, Petersime organized its Asian Agent Meeting, near our recently opened sales and service office, serving the Southeast Asia region, located in Subang Jaya, Malaysia.
Carmelo Ferlito, Commercial Director Southeast Asia, welcomed Petersime's dealers from Pakistan, India, Bangladesh, Sri Lanka, Vietnam, Malaysia, Indonesia, Philippines, Taiwan, Thailand and South Korea.
Petersime's Managing Directors Michel De Clercq and Paul Degraeve, as well as Global Sales Manager Hugo De Ruyck, elaborated on market conditions and general market outlooks. With the inauguration of the Southeast Asian office, Petersime aims at having even better opportunities to serve this market closer.
At the meeting, Kurt Haeck, Global Service Manager, and Rudy Verhelst, Product Manager, introduced Petersime's Operational Excellence ProgrammeTM.
"Petersime believes a relationship with customers approached as partners, is the key to success. Through the Operational Excellence ProgrammeTM Petersime provides best practices support on every operational levelthus becoming a partner for life for its customers. This partnership ensures maximal return on investment",explained Rudy Verhelst.
To ensure an optimum service for the Asian markets Petersime recently opened a sales and service office in Malaysia: "This allows us to assist customers closely during the sales process, during the installation, in the post-sales stage and with incubation support", explained Carmelo Ferlito.
A spare parts warehouse will be operational soon at Petersime's Southeast Asia office.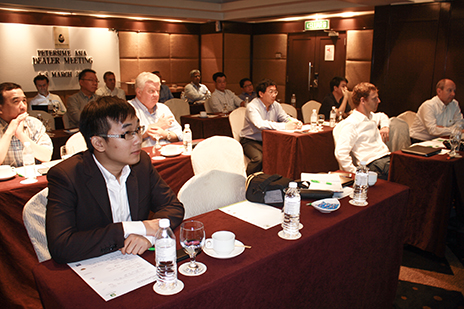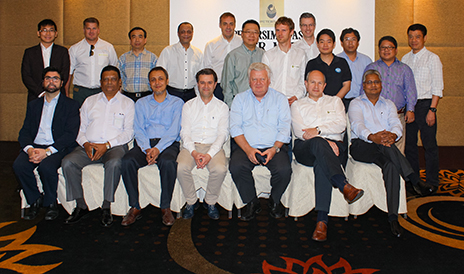 Upper row from left to right: Nick Chong: Office Manager Petersime Southeast Asia, Jason Cormick: Petersime Hatchery Specialist, Jackson Hung: Taiwan Petersime Dealer (TP Health), Sarwar Hossain: Bangladesh Petersime Dealer (Trend Setter), Paul Degraeve: Petersime Managing Director, KS Yoo: Malaysia Petersime Dealer (Poullive), Rudy Verhelst: Petersime Product Manager, Hugo De Ruyck: Petersime Global Sales Manager, Surachate Leewattanapisarn: Thailand Petersime Dealer (World Agri Business), Vicha Ratanaplin: Thailand Petersime Dealer (World Agri Business), Romel Labay: Philippines Petersime Dealer (ProLine), Alfred Tan: Vice President Sales BD Asia. Sitting row the left to right: Carmelo Ferlito: Commercial Director Petersime Southeast Asia, Frank Miranda: Sri Lanka Petersime Dealer (Bodum Engineering Solutions), Shahid Bokhari: Pakistan Petersime Dealer (Golden Harvest), Kurt Haeck: Petersime Project & Customer Service Manager, John Vanackere: Petersime Area Sales Manager, Michel De Clercq: Petersime Managing Director, Sujit Menon: Petersime Area Sales Manager.