Bird Flu Outbreak Reported in China's Hunan Province
CHINA - An outbreak of H5N6 highly pathogenic avian influenza has been found on a farm in Sangzhi, Hunan.
Nearly 300 birds died in the outbreak, and another 29625 were destroyed to prevent further spread.
It was not specified in China's report to the World Organisation for Animal Health (OIE) what types of birds or farms were involved.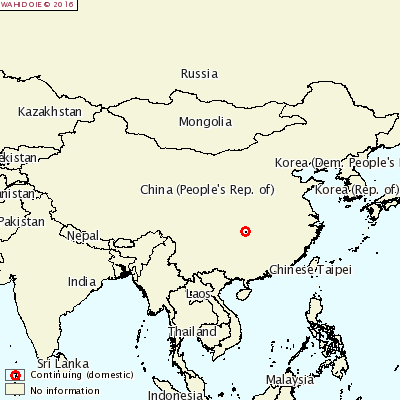 Further Reading
You can visit the avian flu page by clicking here.