NUTRIAD present at World Mycotoxin Forum
CANADA - International feed additives producer Nutriad was present in Winnipeg (Canada) where the 9th World Mycotoxin Forum (WMF) combined with the 14th IUPAC, to create the world's largest mycotoxin event with the purpose of increasing awareness of human and animal health risks due to mycotoxin contamination.
The WMF offers a platform for the food and feed industry, science and regulatory authorities to exchange knowledge, promote harmonization of food and feed safety regulations and control procedures, and to make recommendations for integrated ensuring the safety and security of food and feed supply chain. The event included, presentations and discussions in plenary meetings and parallel sessions, poster sessions, spotlight presentations covering a wide range of topics including case studies and industry updates.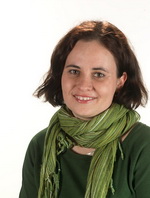 Radka Borutova DVM, PhD Nutriad Business development manager for mycotoxins presented a scientific poster titled: Efficacy of UNIKE® PLUS to reduce the toxicity of a combination of aflatoxin B1 and fumonisin B1 in weaning pigs. This study is a result of a long term cooperation between NUTRIAD and University of Missouri, Columbia, MO, USA. The objective of the study was to determine the efficacy of the mycotoxin deactivator "UNIKE® PLUS" to prevent or reduce the toxic effects of the combination of aflatoxin B1 (AFB1) and fumonisin B1 (FB1) in weaning pigs. The results obtained during this study clearly demonstrate that UNIKE® PLUS at 0.25% reduced the negative effects of mycotoxins on lipid peroxides, reduced AFB1 levels in liver by 36%, and improved serum total protein to control values in pigs fed dietary treatments for 26 days. The study also shows that UNIKE® PLUS at 0.50% reduced the negative effects of mycotoxins on feed intake, body weight gain, feed efficiency, lipid peroxides, improved serum total protein to control values, and significantly reduced AFM1 and AFB1 residues in the liver by 47% and 55%, respectively. Finally it was concluded, as was shown on the poster, that UNIKE® PLUS is safe for inclusion in pig feeds.
Nutriad delivers products and services to over 80 countries through a network of own sales offices and distributors supported by 4 application laboratories and 5 manufacturing facilities on 3 continents. Find out more at www.nutriad.com