Celebration of 30 year association with Cobb Sweden
SWEDEN - The 30 year association between Cobb-Vantress and its Swedish distributor Cobb Sweden was celebrated at a famous vineyard, Fladie Vingard near Malmö in the south of Sweden.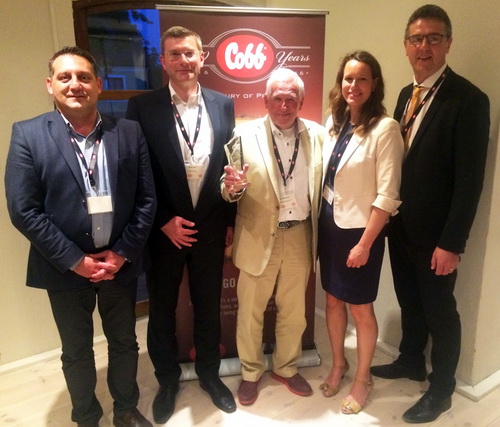 Jan Håkansson, the owner of Cobb Sweden and the integration Blenta Group AB, and his fellow company directors hosted the event attended by customers and guests representing all the countries in Scandinavia and the Baltic states.
"I'm delighted to be hosting the occasion at such a beautiful place where we can enjoy all the wonderful colours that nature gives us in this season of the year in Scandinavia," said Mr Håkansson. "Being a part of the Cobb team for all these years have been very interesting. The core values of Cobb — family, integrity and being the best — have been well appreciated and that will continue in many years to come."
In appreciation of his 30 years as a distributor Cobb arranged a weekend at one of the vineyards in the Avignon region of France where the Chateauneuf du Pape wine is produced.
The event began with presentations about the development of the grandparent operation and the relaunch of Cobb Sweden as the name of the business.
Chief executive officer Torbjörn Persson and business unit manager Erika Tengvall Nilsson told the guests about expansion plans and showed some pictures of the new grandparent farm now under construction and planned to go into production later this year.
Cobb Europe general manager Mark Sams spoke about the global success of Cobb-Vantress and the celebration of the first 100 years as a breeding company. Sales and technical director Tore Mercan talked about the breed's genetic progress and what customers could expect to see in commercial production in the coming years.
The event ended with a dinner where wine from the vineyard was served, and the following morning there was a tour of the vineyard.