Ghana Reports Two More Avian Flu Outbreaks
GHANA - Outbreaks of H5N1 highly pathogenic avian influenza have been reported in the Central and Greater Accra regions of Ghana.
According to the country's latest report to the World Organisation for Animal Health (OIE), the outbreaks affected a layer farm in deep litter, and mixed poultry in deep litter on the other farm.
Nearly 800 birds were destroyed and nearly 1000 birds died in the two outbreaks.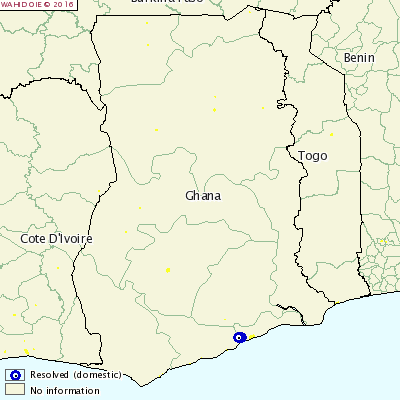 Further Reading
You can visit the avian flu page by clicking here.
Read more on this story: Vigilence Needed in Fight Against H5N1 Bird Flu in Africa