Indian Broiler Group Continues Partnership with Petersime for GP and Commercial Broiler Hatchery
INDIA - Indian Broiler Group (IB Group) have partnered up with Petersime again for the expansion of both their grandparent (GP) and commercial broiler hatchery to meet the ever-growing demand for day-old chicks.
IB Group is the largest vertically integrated company for commercial broilers in Central India. Their primary objective is to deliver protein-rich, cost-effective nutritional solutions to the growing population.
To this end, all functions – from hatching day-old chicks to direct sales of broilers and value-added meat – are brought together under one hugely successful reversely integrated company.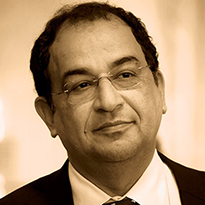 As the IB Group has positive experiences with their AirStreamer™ incubators from Petersime, Mr Bahadur Ali, Chairman of IB Group, decided to expand their collection with Petersime's BioStreamer™ incubators, the next generation of the AirStreamer™ series.
"Petersime provides all-inclusive solutions in hatchery equipment and management that function efficiently. What is more, Petersime presents us with an unmatched level of service. Being associated with Petersime has been one of the best corporate decisions I have made for the IB Group."
About IB Group
IB Group is located at Rajnandgaon, Chattisgarh State, India. It started as a small broiler farm in 1982. By using first-rate technology and infrastructure, management techniques and by scaling up operations, Mr Bahadur Ali has expanded the company to become the largest group in Central India. He keeps an eye on the group's corporate competitiveness as well as on social development initiatives.
In October 2013, IB Group made an alliance with Aviagen to establish a grandparent facility to breed IB Ross 308 parent stocks. With dedicated franchisees in twelve states across India farming collaboratively, the IB Group has a combined capacity of breeding and rearing over ten million birds; most of them housed in environmentally controlled pens. The IB Group is an ISO 9001-2000 certified group and one of the leading diversified poultry groups. In 2015, the group's turnover exceeded 500 million US dollars.