More Bird Flu Found in Ghana
GHANA - Two more outbreaks of highly pathogenic avian influenza have been found in the Greater Accra region of Ghana.
Both the outbreaks affected backyard birds, with one group including cockerels, guinea fowls and local fowls in cages and another group one-and-a-half-year-old layers in deep litter.
Over 150 birds died and another 339 were destroyed as a result of the outbreak.
Movement controls, disinfection and quarantine are all under way to try and stop the outbreaks spreading.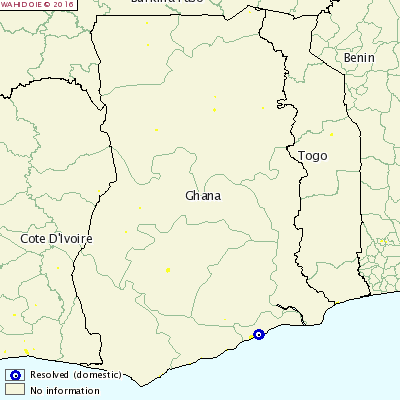 Further Reading
You can visit the avian flu page by clicking here.