Aviagen Delivers Largest-Ever Single Order of Ross 308 to Almarai in Saudi Arabia
SAUDI ARABIA - Aviagen® delivered the largest-ever single order of Ross® 308 PS to the Middle East. On Sept. 6, Almarai, the world's largest vertically integrated dairy company and leading food and beverage manufacturer and distributer in the Middle East, received 87,000 Ross parent chicks.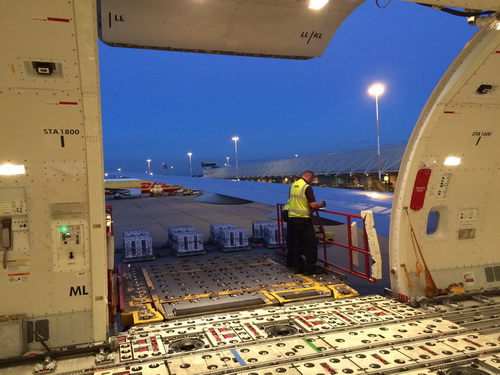 Last year Aviagen invested £8m in its Stratford Hatchery to increase capacity, which meant all of the chicks could be hatched on one day. This investment ensures that Aviagen's UK production facilities continue to be a strategic hub for exports to the Middle East and Africa.
"An order like this could not be delivered without real team effort and meticulous coordination," said Michael Garden, Aviagen's business manager for the Middle East and Africa (MEA). "Our planning, export, hatchery and logistics teams all played a crucial role in ensuring the chicks arrived safely with our customer in Saudi Arabia."
Aviagen's ability to fulfil customer requirements was not lost on Aidan Boyle, parent stock farm manager at Almarai, who commented, "I was hugely impressed by Aviagen's dedication to delivering this order. We were thrilled to see top-quality Ross 308 chicks arrive in excellent condition. They have all settled in very nicely to their new home in the Kingdom of Saudi Arabia."
Demand for Ross chicks in the Kingdom of Saudi Arabia continues to grow year on year and Almarai's record request is testament to the continued confidence and loyalty shown to the Ross brand in the region.