Backyard Poultry Killed in Ghana Bird Flu Outbreaks
GHANA - Two more outbreaks of highly pathogenic avian influenza have been reported in the Greater Accra region of Ghana.
One of the backyard holdings held cockerels and seven-weeks-old broilers in deep litter, and the other held six-month-old layers in deep litter.
Over 400 birds were killed by the H5N1 virus and another 277 birds were destroyed as a result of these outbreaks.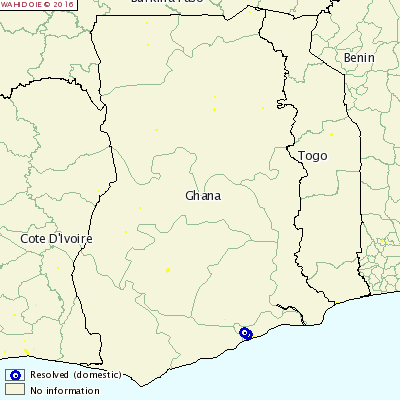 Further Reading
You can visit the avian flu page by clicking here.