More Low Path Bird Flu Found in South African Ostriches
SOUTH AFRICA - The latest in a series of low pathogenic avian influenza outbreaks in South African ostriches has caused 278 cases out of a susceptible flock of 1790.
The outbreak, of the H7N2 strain, affected a commercial ostrich farm in Western Cap Province. Measures in place to control the virus include movement controls, screening, disinfection and quarantines.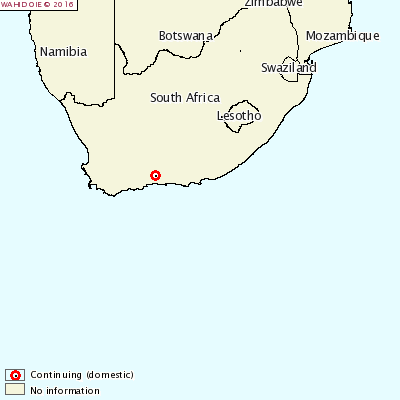 Further Reading
You can visit the avian flu page by clicking here.