India Reports Spread of Bird Flu to Farms
INDIA - Outbreaks of highly pathogenic avian influenza have been detected in Indian farms, following the recent outbreaks in waterfowl in the country.
Reports of bird flu began in Delhi zoo last month and wild bird sanctuaries and wildlife parks have since been on alert, with hundreds of birds culled to prevent the disease from spreading. India had only shortly before been declared free from the disease.
The two farms affected were in Kerala state. The H5N8 outbreaks resulted in thousands of birds being destroyed, and movement controls, quarantines and disinfection are also being implemented.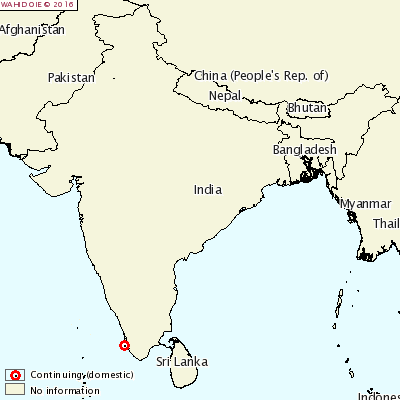 Further Reading
You can visit the avian flu page by clicking here.