Hungary Reports 33 New Bird Flu Outbreaks
GLOBAL - Outbreaks of the H5N8 strain of highly pathogenic avian influenza have continued across Europe, with Hungary announcing 33 new outbreaks yesterday.
The outbreaks were all in the south of the country, in the Bacs-Kiskun, Bekes and Csongrad regions. Over 300,000 susceptible ducks, geese and turkeys were housed on the affected farms, which included one multi-species farm.
Romania, Finland and Sweden have also given new reports to the World Organisation for Animal Health (OIE) of dead wild birds from the disease. In Romania three mute swans were killed by the disease, whereas in Sweden two European herring gulls were found dead in the south. In Finland tufted ducks and white-tailed eagles were affected.
The other major sets of new outbreaks to be reported this week were in France, where six farms were affected.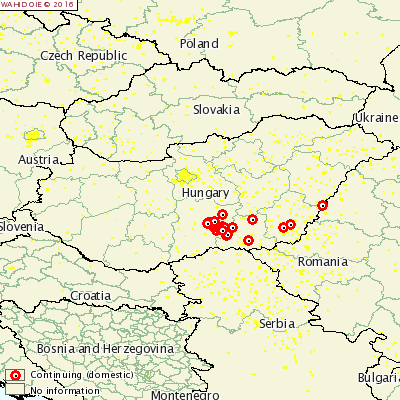 Further Reading
You can visit the avian flu page by clicking here.