Successful Start for Petersime Layer and Turkey Hatcheries in Omsk
RUSSIA - Excellent hatch results from the start in the new Petersime hatcheries in Russia.
At the beginning of July 2016, the first chicks hatched in the new Petersime layer hatchery in Omsk. Since then, Morozovskaja Poultry Company has been reporting excellent results.
Capacity & equipment
The hatchery in southwestern Siberia can handle 9.3 million eggs annually. It is equipped with modern single-stage BioStreamer™ hatchers and setters of the Petersime company in Belgium.
A total of six Petersime BioStreamer™ 12S setters and two BioStreamer™ 8H and 4H hatchers have been delivered and put into operation by the Hartmann company, Petersime distributor for Russia. The Morozovskaja Poultry Company has another three Petersime BioStreamer™ 12S setters, which are intended for the future expansion of the hatchery.
The incubators are equipped with the patented Embryo-Response Incubation™ technology, which interactively adapt the incubation and hatching environment based on the signals emitted by the embryos.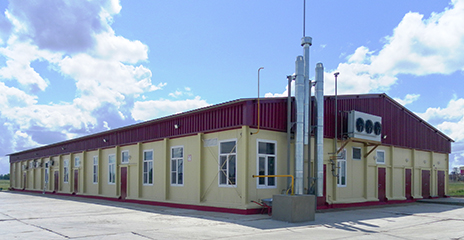 Very satisfied
Morozovskaja Poultry Company is "very satisfied with the ongoing production of the hatchery" and commissioned another hatchery only two months after successfully commissioning aforementioned one. The new hatchery for turkey eggs was delivered at the end of 2016.