Merial challenges farm vets to walk 141 million steps for charity
Representatives from Merial Animal Health and a group of farm vets will walk a combined 70,500 miles, or 141 million steps, raising money for charity Farm Africa, as part of Merial's #CALFMATTERS campaign to raise awareness of calf pneumonia and improve the health of beef and dairy calves by vaccinating against the disease.
Victoria Hudson, Merial Animal Health's product manager for Bovalto, said of the challenge: "Our message is about prevention and improving health and productivity. We are all prone to exercising less than we should, and while Merial has launched the #CALFMATTERS campaign to improve the health and wellbeing of calves, we wanted to help vets and the Merial team improve their health and fitness too!"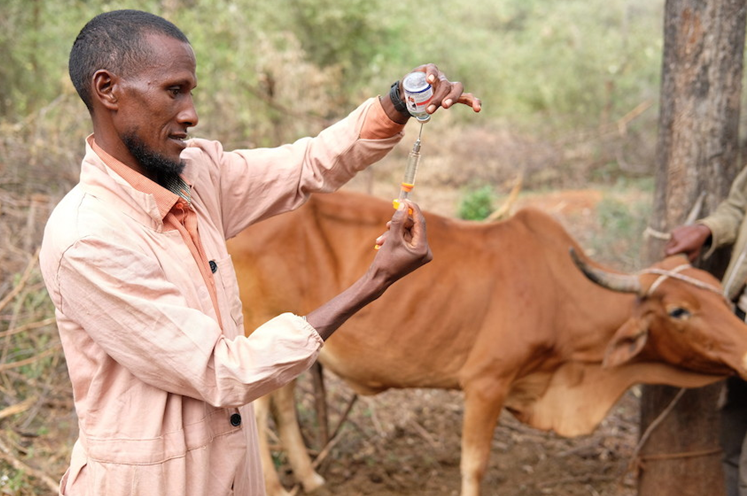 Merial has given a FitBit Alta fitness tracker to the 100 farm vets that signed up to the challenge. Participants will work in virtual teams to achieve a weekly step goal which, over 20 weeks, will meet the 141 million step target.
Weekly targets include distances for some iconic routes in the UK and abroad including the South West Coastal path (630 miles, 1.26 million steps), Lands End to John O'Groats (874 miles, 1,748,000 steps), the width of Australia (2,500 miles, 5 million steps) and circumnavigation of the globe (24,874 miles, 49,748,000 steps).
"These distance and step targets get progressively harder each week, but as more vets join the challenge the step goals will be shared by larger teams!" says Victoria.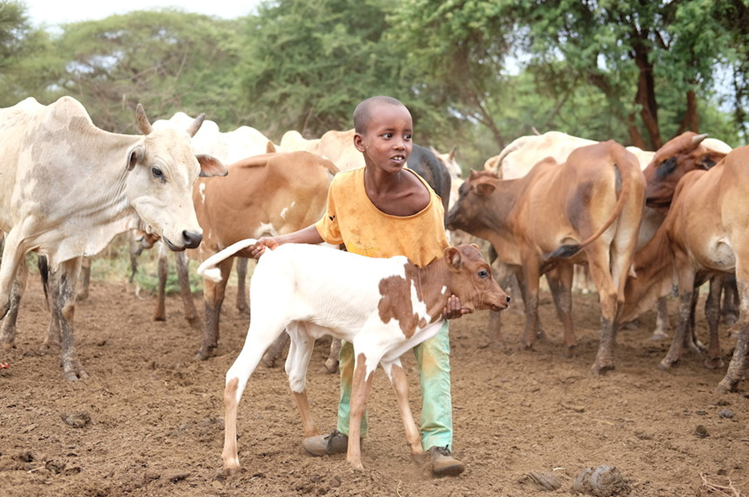 Merial will log the steps and miles recorded by challengers, keeping a tally on the soon-to-launch #CALFMATTERS campaign website, and updates will be posted on the Calfmatters Facebook page (facebook.com/calfmatters) and @CalfMatters Twitter feed.
Tim Potter, Veterinary Surgeon and Consultant at Westpoint Veterinary Group, has taken up the challenge and says: "The challenge appealed to me for a number of reasons; the opportunity to promote Farm Africa and raise funds to support the work they do in developing agriculture in Africa, and raise awareness of calf health and the importance of proactive management in ensuring the long term health and performance of youngstock. The use of preventative medicines such as vaccines is a key way of preventing disease on farm and reducing antimicrobial use on farm; which given the current concerns over antimicrobial resistance is a very important message for UK farmers."
Merial is supporting Farm Africa as part of the challenge. The charity helps farmers and communities in eastern Africa lift themselves out of poverty by providing support, training in effective farming methods, and links to markets to build more productive and profitable farming businesses. Merial is encouraging individuals to support Farm Africa by making a donation through the Calfmatters' Just Giving page https://www.justgiving.com/fundraising/calfmatters.
"We believe in helping farmers farm better, with healthy animals that produce quality meat and milk," says Victoria. "Africa's livestock farmers face significant challenges. They often lack the necessary skills, and have limited access to high quality animal feed, vaccines and medicines to improve their herd's health or productivity.
"Farm Africa helps by giving livestock farmers the advice and access to co-ops to acquire the products and equipment they need, and opens up markets to them to sell their products at a better price. We have asked Farm Africa to direct the funds raised from the challenge to livestock work."
The challenge will finish at BCVA Congress 2017 on 19-21 October, where the money raised for Farm Africa will be handed across to the charity by Dale Templar the producer of the BBC documentary series The Human Planet.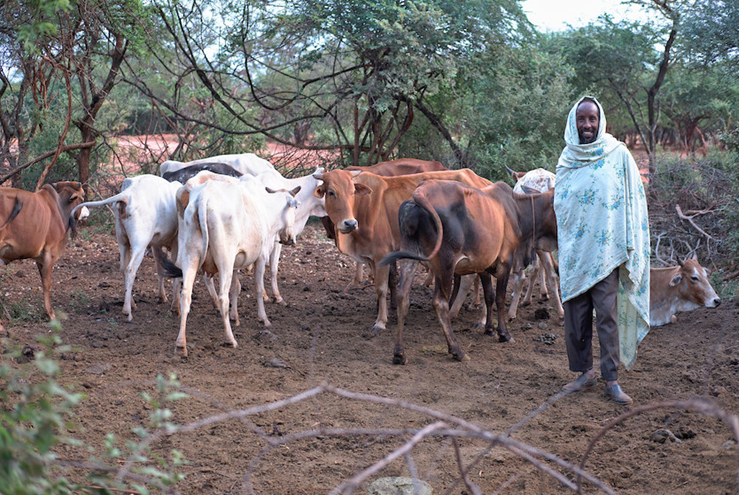 About Merial
On January 1st, 2017, Merial became part of the Boehringer Ingelheim group. As the second largest animal health business in the world, Boehringer Ingelheim is committed to making the industry even better at improving animal health. With more than 10,000 employees worldwide, Boehringer Ingelheim Animal Health has products available in more than 150 markets and a global presence in 99 countries. For more information about Boehringer Ingelheim Animal Health, visit: www.boehringer-ingelheim.com/animal-health/animal-health.
About Boehringer Ingelheim
Boehringer Ingelheim is one of the world's 20 leading pharmaceutical companies. Headquartered in Ingelheim, Germany, Boehringer Ingelheim operates presently with a total of some 50,000 employees worldwide. The focus of the family-owned company, founded in 1885, is on researching, developing, manufacturing and marketing new medications of high therapeutic value for human and veterinary medicine. In 2015, Boehringer Ingelheim achieved net sales of about 14.8 billion euros. R&D expenditure corresponds to 20.3 per cent of net sales. For more information, please visit www.boehringer-ingelheim.com.