Aviagen focuses on supply and distribution at VIV Turkey 2017
Aviagen® showcased its wide distribution network and continued commitment to Turkey and the Middle East and Africa (MEA), at the biennial VIV Turkey exhibition. Held in Istanbul, from July 6 to 8, Aviagen Anadolu hosted a stand at the event, which also served as a hub for the Aviagen MEA team and its distributors and customers.
Aviagen used the event to emphasize the important role of compartmentalization in securing the supply of high-generation stock for the MEA from the UK. It also celebrated Turkey's role as a key hub for the region. Both Aviagen Anadolu's new facilities and the wider significance of Aviagen's distribution network were illustrated and discussed regularly.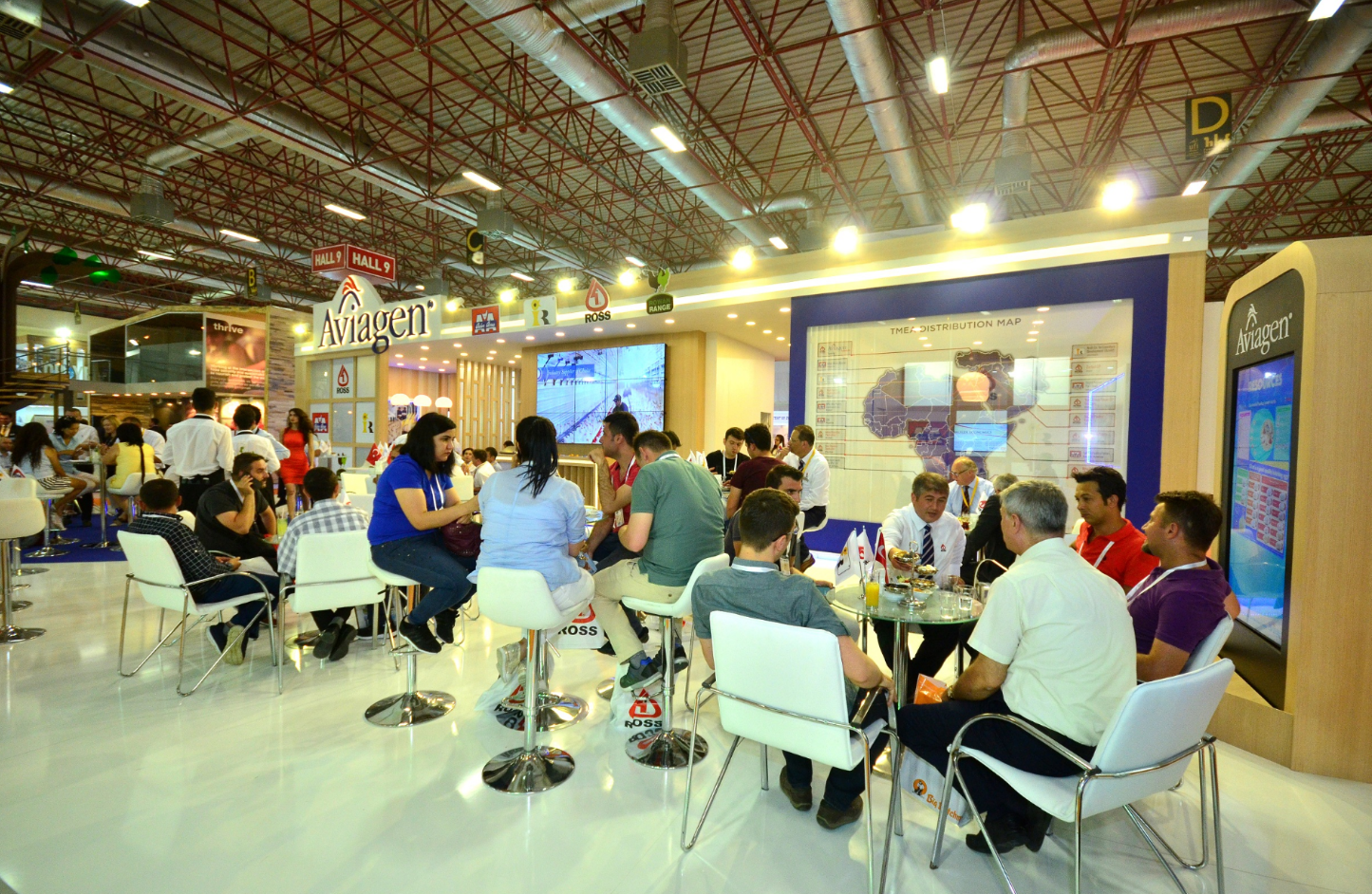 The Arbor Acres®, Indian River® and Ross® brands were all represented by their respective teams, and visitors to the Aviagen stand included senior representatives from Iran and Saudi Arabia distributors, and key customers from Lebanon, Jordan and Turkey.
Michael Garden, business manager, MEA, Aviagen, commented, "Istanbul is where East meets West, and VIV Turkey embodies that spirit of collaboration. VIV Turkey is a fantastic opportunity for us to meet with our customers from around the region and across all of our brands. The growing success of the Turkish poultry industry has led to interest from around the MEA, as customers seek out best practice and new trading opportunities. Despite a range of brands and customers in attendance from a variety of countries, common themes developed throughout the event, particularly around how our research and development program is improving feed conversion ratio (FCR) and livability."
Stephen Jones, Aviagen Anadolu general manager, added, "VIV Turkey is on an upward curve. It has grown into a dynamic, pan-regional poultry exhibition of the highest quality. Our customers reap many enriching benefits and it has become a must-attend event in the calendar."
About Aviagen
Since 1923, Aviagen® has established itself as the world's leading poultry breeding company, developing pedigree lines for the production of commercial broiler chickens under the Arbor Acres®, Indian River®, and Ross® brand names. The Rowan Range® and Specialty Males® are specialty breeding stock from Aviagen that offer greater flexibility for customers to meet specific or niche market requirements. The company is based in Huntsville, Alabama, USA with a number of wholly-owned operations across the United Kingdom, Europe, Turkey, Latin America, India, Australia, New Zealand, and the U.S., and joint ventures in Asia. Aviagen employs more than 3,900 people and has a distribution network serving customers in more than 100 countries.