Hands-on expertise at European technical seminar
The biennial Cobb Europe technical seminar at Harderwijk, Netherlands, brought together more than 50 people from 20 countries for a week-long technical seminar covering breeder, broiler and hatchery management, together with animal health and environmental topics.
The program featured almost 30 presentations from Cobb and guest speakers and included visits to the Probroed & Sloot hatchery at Meppel as well as to nearby Cobb breeder and broiler farms. Practical demonstrations that included quizzes and group work helped to provide hands-on training in particular with health topics.
"It has been a pleasure for the Cobb Europe team to host our customers across our EMEA region in the Netherlands where we have both pedigree and pipeline production farms," said Matthew Wilson, Cobb Europe technical services director.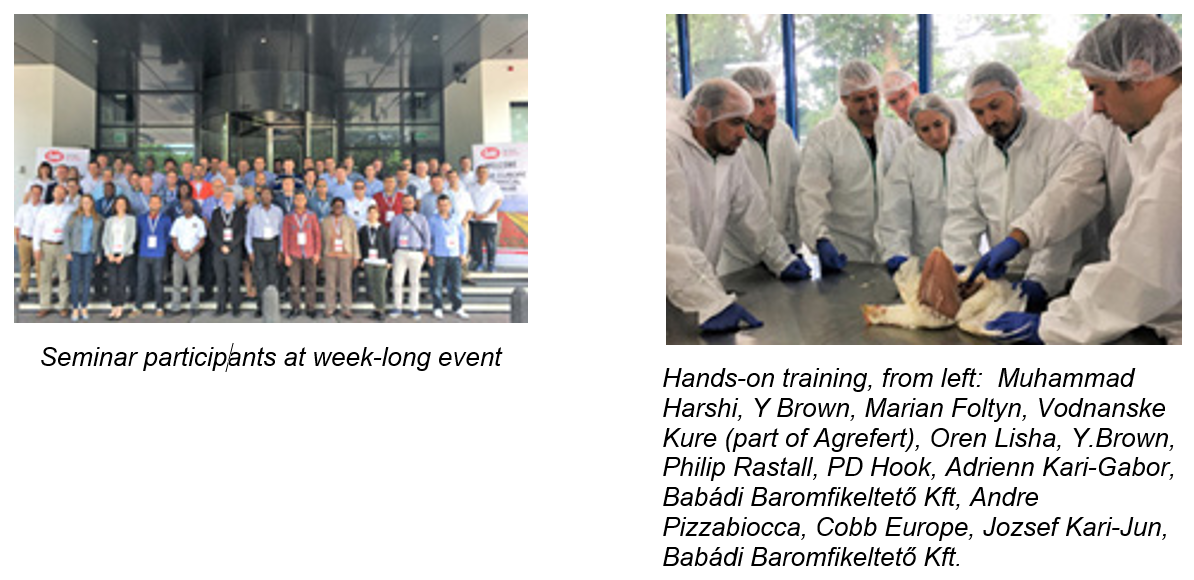 "In Europe, the Middle East and Africa we serve a most diverse region both geographically and culturally. This event not only allows our customers to get to know each other across the region but also for them to understand and appreciate they are a valuable part of the wider Cobb family.
"By the end of the week, attendees were able to improve their practical technical knowledge and acquire skills they can use in their own businesses to maximize the genetic potential of our stock and gain knowledge from fellow customers across the region," Wilson said.
Rick Verhoijsen, broiler account manager of ForFarmers, said the seminar enabled him to raise his level of knowledge and broaden his network. Cobb as a team emits a joint passion and can actually be one family with one purpose, he said.
Cobb-Vantress, Inc. makes quality protein accessible, healthy and affordable worldwide. Our research and technology innovates the global poultry industry. With headquarters in Siloam Springs, Arkansas, we are the world's oldest pedigree broiler breeder. We distribute poultry to more than 120 countries.
Find more at cobb-vantress.com