Co-operation Vencomatic Group BV and COBOT Automation
Vencomatic Group BV and COBOT Automation have decided to work together for the sale of her M'eggbot.
This COBOT automatic palletizer complements Vencomatic Group sales program. With the extensive dealer network of Vencomatic Group, global coverage is achieved. The sale of the M'eggbot in the Netherlands will continue to be provided by COBOT Automation.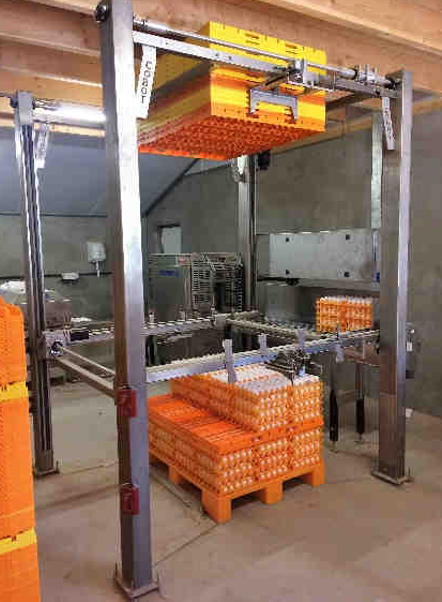 The addition to the sales program is aimed at further automation of egg collection and packing in poultry farms with a processing capacity up to 30,000 eggs per hour. In combination with the Prinzen packers type PSPC30 and Smartpack, the M'eggbot offers automatically loading of pallets. The system uses the standard plastic tray, divider and pallet. For poultry farmers, the system offers not only labor savings but also pleasant working in the daily task of egg collection. And this, in return, contributes to safe transportation of the egg to the consumer.
For more details: [email protected]
www.vencomaticgroup.com / www.cobot.eu/meggbot