Carlos Antonio Costa appointed as General Manager Hubbard in Brasil
Hubbard is pleased to announce the appointment of Carlos Antonio Costa as General Manager of Hubbard do Brazil, a fully owned subsidiary of Hubbard SAS.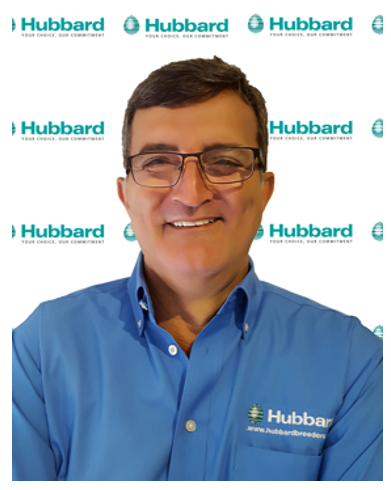 Carlos Antonio Costa was born in the province of Brasilia, where he graduated in 1981 with a degree in Veterinarian Medicine at the Federal University of Minas Gerais. He also has an MBA degree in Business Management from FGV (Getuli Vargas Foundation Business School).
Carlos Antonio has worked for several major poultry companies such as Cobb do Brasil, Granja Rassi and Granja Planalto. He started his career working in technical services, and later on has been promoted to be in charge of sales strategies and management of the sales and technical teams.
Carlos Antonio joined Hubbard do Brasil as Sales Manager in 2010, where he successfully developed a significant presence for Hubbard in the Brazilian market. In October 2017, he has been appointed as General Manager of the Brazilian operation and the South Cone markets.