Aviagen invites visitors to VIV MEA 2018 in Abu Dhabi
Aviagen® will welcome distributors, customers and other guests to its stand in Hall 5, Number D035 at VIV MEA 2018. This important gathering of animal protein producers throughout the Middle East and Africa (MEA) will take place Feb. 5-7 at the Abu Dhabi National Exhibition Center in Abu Dhabi, United Arab Emirates.
Brand strength, continuity of global supply and valued relationships will be focus for primary poultry breeder.
Aviagen will spotlight its Arbor Acres®, Indian River®, Ross® and Rowan Range® brands of broiler breeding stock at this year's show. Aviagen Turkeys, a recognized leader in turkey genetics around the globe, will also be featured. Other main themes will include compartmentalization for continuity of global supply and a Global Reach, Local Touch approach to serving customers and distributors.
VIV MEA 2018 will host close to 300 exhibitors. The trade show made its debut in 2016 following successful VIV exhibitions in other parts of the world.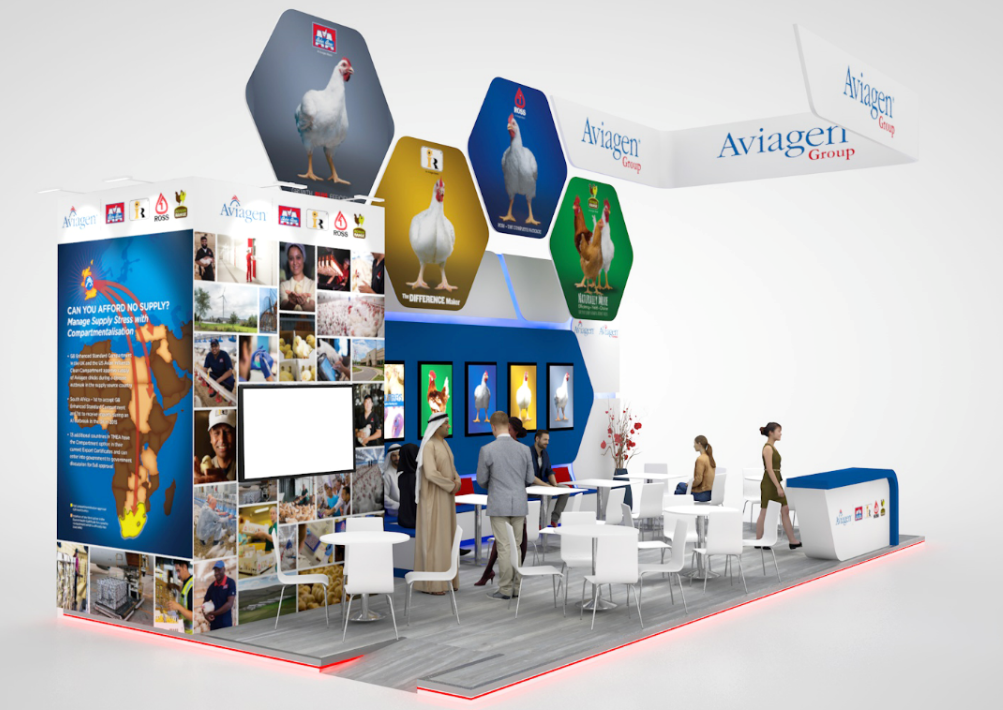 The right brand for the right markets
Aviagen continually listens to its customers and its product development focuses on their unique needs. The company values VIV MEA as an important opportunity to meet with customers, strengthen relationships and learn of their specific challenges.
Arbor Acres, Indian River and Ross brands have had tremendous success in the MEA region throughout the years. These brands bring to market exceptional bird health and welfare, livability, meat yield, growth rate and feed efficiency.
Compartmentalization secures global supply
Aviagen strives to always put its customers first, and realizes the importance of securing an uninterrupted supply of poultry breeding stock to customers and their local economies. That's why the company follows the highest biosecurity standards for its facilities.
Due to this high biosecurity, in 2010 Aviagen became the first primary poultry breeding company in the world to be granted compartment status for facilities in the U.K. More recently, in October 2017 Aviagen became the first primary breeder in the US to be certified as an Avian Influenza (AI)-clean compartment.
Compartmentalization is a concept proposed by the World Organization for Animal Health (OIE) as a way to facilitate trade between countries in the event of notifiable disease outbreaks, which have often crippled sections of the global poultry export network. Compartmentalization makes it possible to export chicks and eggs from approved, biosecure farms known as clean "compartments" when avian disease strikes in an exporting country.
Since compartmentalization has been in place, Aviagen has successfully exported to several countries throughout the world that recognize compartments during outbreaks of notifiable disease.
"Aviagen has always worked hard to ensure its high generation flocks are free from harmful pathogens. Our facilities in the UK and US have undergone rigorous vetting and auditing by government agencies, and achieving compartment status confirms the effectiveness of what we do every day. We're proud of our UK and USA compartment status, which provides Aviagen a mechanism to enable continuous supply to our MEA customers and distributors," said Michael Garden, business manager for Aviagen MEA.
Idea sharing and relationship building at Aviagen stand
At VIV MEA, Aviagen will stress its commitment to serving customers through a Global Reach, Local Touch business strategy. Aviagen's Global Reach extends to customers in more than 100 countries, who are served by local experts who work hand-in-hand with them to champion their success.
To protect a secure supply chain of premier poultry breeding stock so customers in every country can feed their local populations, Aviagen's export bases are spread across six continents.
Aviagen's global success is largely due to its understanding of and commitment to the needs of local people in local communities. The company places the highest priority on its core values of respect and transparency with distributors, customers and other stakeholders, coupled with utmost environmental and social responsibility.
Aviagen considers VIV MEA a valuable event for expressing its "local touch," by meeting one-on-one with customers and further strengthening their common bonds.
Visitors to Aviagen stand 5.D035 will receive a warm welcome by Arbor Acres, Indian River and Ross customer support teams, who will be on hand to answer questions and offer specialized support.
"Aviagen values VIV MEA as a key regional show and an important opportunity to connect with our customers and distributors throughout the MEA region. We are very proud of our long-term relationships with the MEA industry and are committed to work hand-in-hand with them to secure our mutual success. We look forward to welcoming our customers and distributors to our stand," said Garden.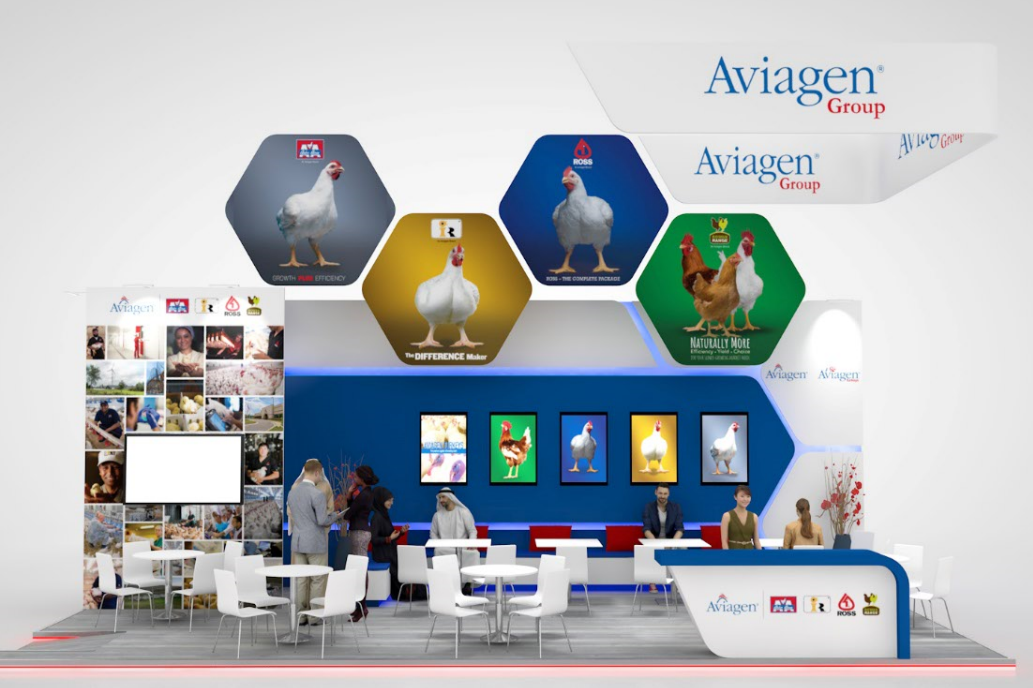 About Aviagen
Aviagen® is a global poultry breeding company that develops pedigree lines for the production of commercial broiler chickens under the Arbor Acres®, Indian River®, and Ross® brand names. The Rowan Range® and Specialty Males® are specialty breeding stock from Aviagen that offer greater flexibility for customers to meet specific or niche market requirements. The company is based in Huntsville, Alabama, USA with a number of wholly-owned operations across the United Kingdom, Europe, Turkey, Latin America, India, Australia, New Zealand, and the U.S., and joint ventures in Asia. Aviagen employs more than 3,900 people and has a distribution network serving customers in more than 100 countries.