John McGrellis joins Aviagen Anadolu as new General Manager
Aviagen® Anadolu has appointed John McGrellis as its new general manager, effective immediately. John will benefit Aviagen Anadolu customers with his extensive knowledge of the poultry breeding industry, as well as his understanding of the environmental conditions of the region.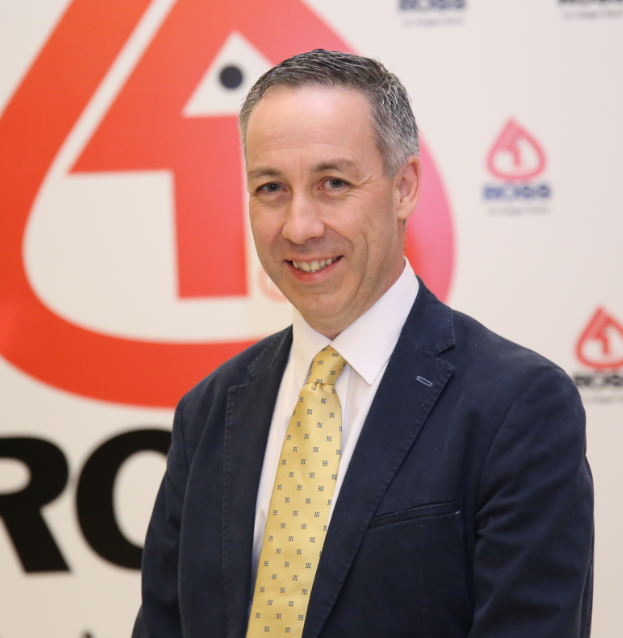 He joins the Aviagen Anadolu team upon the retirement of Stephen Jones, who served as general manager for more than a decade.
Customers profit from expertise, insight of new general manager
After years of his outstanding leadership, Stephen has left the management of the Anadolu business and its customers in good hands. Owing to his considerable education and background, John has a thorough understanding of the unique needs of the customers and the markets they serve. He holds a degree in Food Technology Management from the University of Ulster in Ireland, and started his career with Moy Park, one of Europe's leading poultry producers, as a grandparent hatchery manager.
He later took up a position with the UK's Grampian Country Food Group as hatchery manager, and was then promoted to national hatcheries manager, overseeing seven hatcheries across the UK. During this period, he served as a member of the British Poultry Council.
In 2013 he moved to Saudi Arabia, working as a poultry farm manager primarily responsible for two new hatcheries but also with input into all areas of the integration.
"Our Ross brand has established a strong presence in Turkey thanks to the genetic performance potential of Ross birds, the dedication of our customers and the hard work of our team, which remains firmly committed to customer success. John's background of service to the poultry breeding industry and insight into the needs of the middle east region make him the perfect addition to sustain our tradition of excellent service to our valued Anadolu customers. We welcome John to the Aviagen Anadolu team, and offer him our full support for success in the new role," said Tom Exley, president of Aviagen Turkey Middle East and Africa (TMEA).
Retirement of a visionary
Stephen's years of accomplished service were greatly appreciated by Ross customers and the Anadolu team. Through his vision and determination, he helped establish the Ross brand in Turkey and contributed significantly to its current market success. He carefully pursued a strategy of planning growth to stay ahead of current and future demand, successfully directing the facility expansion that allowed Aviagen to more than double its supply to the Turkish market. The new modern facilities and equipment, with their state-of-the-art, automated environmental control systems and feed decontamination units for producing pathogen-free feed, helped to further strengthen biosecurity, as well as bird health and welfare.
"Through his passion, commitment and expertise, Stephen earned the confidence and respect of customers and colleagues alike. We wish him the very best for his retirement and thank him for his tireless effort to grow and elevate the Aviagen Anadolu performance and prospects for future market success," added Tom Exley.
About Aviagen
Aviagen® is a global poultry breeding company that develops pedigree lines for the production of commercial broiler chickens under the Arbor Acres®, Indian River®, and Ross® brand names. The Rowan Range® and Specialty Males® are specialty breeding stock from Aviagen that offer greater flexibility for customers to meet specific or niche market requirements. The company is based in Huntsville, Alabama, USA with a number of wholly-owned operations across the United Kingdom, Europe, Turkey, Latin America, India, Australia, New Zealand, and the U.S., and joint ventures in Asia. Aviagen employs more than 3,900 people and has a distribution network serving customers in more than 100 countries.
For further information, please visit www.aviagen.com.