Our focus on innovation won't change
Since early 2018, all five children of Vencomatic founders Cor and Han van de Ven work in the company. And when daughter Lotte will become the new CEO on 1 May 2018, the Vencomatic Group - based in the province of Brabant, but with worldwide operations - will be a true family business.
Given Lotte van de Ven's CV, which is all about poultry, it is no surprise that she is taking the lead. But perhaps the surprise lies in Lotte's management style, that may be totally different from that of outgoing CEO Theo Hoen. Or not?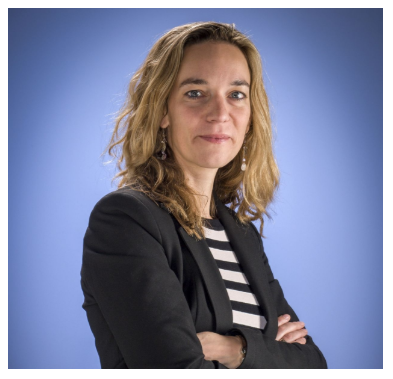 Lotte van de Ven: "Major changes in management? Well no, those won't be coming. My appointment as CEO will really not change the innovative focus of the Vencomatic Group; our long-term agenda remains the same. Because we do not have to satisfy shareholders, we can invest a lot in Research & Development, even in projects that will only produce results after years."
A healthy mix
"Vencomatic Group is often ahead of the curve in the poultry sector, due to its long-term vision, like with Veranda, Rondeel and Patio. And indeed, sometimes we are too far ahead of the curve with our innovation agenda; then we invent a great system that can only be marketed years later. That is why you have to have a solid business case.
"Ultimately, it is about a healthy mix that creates a balance between focusing on strong business cases and giving room to revolutionary developments for the poultry sector. It is therefore also important to cherish the small innovations so that you can continue developing the existing products and systems.
"Product development is a constant at Vencomatic Group. And that is how my dad started: You run into a problem and then you develop a solution. That outlook has always been at the core of our company and it still is. Both mine and Theo's roots are in R&D. Theo has a thorough, broad technical knowledge, partly because of his studies at Eindhoven University of Technology. My technical expertise may be slightly more focused on the practical applications for the poultry sector."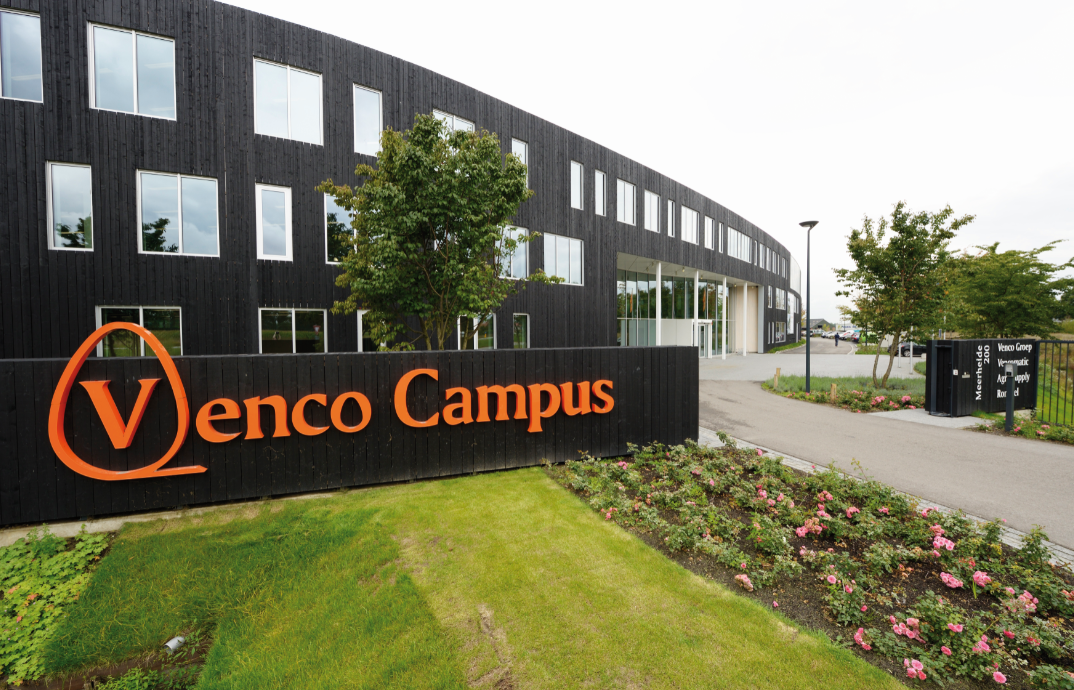 A great challenge
Lotte is very positive about the achievements of outgoing CEO Theo Hoen. It is therefore no surprise that Theo will coach the new CEO and management until May 2019.
"It's not easy to be the director of a family business with my father, the company founder, still active, and by now joined by other members of the family. All people with a lot of knowledge and a strong vision; people who can be quite stubborn at times. It is a great challenge to handle this well as an external CEO. But Theo managed to do that, also because he is a good match for us. He also brought peace to Vencomatic Group.
"He became CEO in a time of decreasing sales due to the collapse of the Russian market and the decline in demand for aviary housing after the ban on the cage. In addition, there were changes in our company's management back then. Theo provided steady leadership with a keen eye for opportunities that he also managed to capitalise on. He leaves a solid organisation with 450 employees behind. So I am not going to alter the course; there is no need for this as things are going well."
Constant innovation
So, everything is nicely lined up for the new CEO? "Yes, but that does not mean I can lean back. There is a lot of work to be done. The US wants to go cage-free and that is now happening in a number of countries in Asia too. Europe remains very important to us.
The demand for aviary is rising sharply. We may operate in a growth market, but competition is on the rise there too. We are not the cheapest supplier but that is no problem because I am convinced that customers can earn more money with our innovative solutions in the longer term. So it is a matter of investment on the one hand but also revenue on the other. But innovations are quickly copied. And before you know it, you're left behind so you need to constantly innovate, develop and refine. That is why it is so important that we continue to attract young talent.
At first glance this does not seem easy because we are close to Eindhoven: VDL (also a family business - ed.), ASML and Philips also attract technical talent. Nevertheless, we manage to get good employees because ultimately, we are looking for a different type of person. We are not so much looking for the young talent that only wants to work on technological tours de force, but rather the technician who gets satisfaction from a very robust technical solution that works well in practice - here, but also in Mexico for example.
The technical people who work at Vencomatic Group check out the chicken shed and talk a lot with the customer. They travel regularly and come into contact with other cultures. The international activities of our company also make us attractive as an employer."
Kitchen table ban
And when people have worked at Vencomatic Group for a while, they often do not want to leave. "Many of our people have been working with us for 20, 25 years. Many of them have helped build the company from the start. They know exactly what works and what does not work.
In fact, these employees have become part of the family, together with the entrepreneurial couple and the five children who also have entrepreneurship in their blood. We have a lot of heart for the business and of course you often work outside of working hours as well. For as long as I can remember, it's been like that in our family. Our mum wasn't always happy about that because, before you know it, it's all shop talk. That's why quite early on she banned talking about Vencomatic Group around the kitchen table.
We still maintain this 'kitchen table ban'. Although this is increasingly difficult now that the whole family works at Vencomatic Group."