Nutriad presenting poultry gut health solutions in Asia
Multinational feed additives producer Nutriad, market leader in gut health solutions, once again supported the Layer Feed Quality conferences series in Asia as a gold sponsor.
With seminars in Jakarta and Bangkok, the multi day conferences focused on three segments: Flock Longevity – Pullet Nutrition; Egg Shell Quality and Egg production without AGP's. Driven by consumer preferences and changing regulations across the region, producers are looking for sustainable alternatives for AGP-s use across species.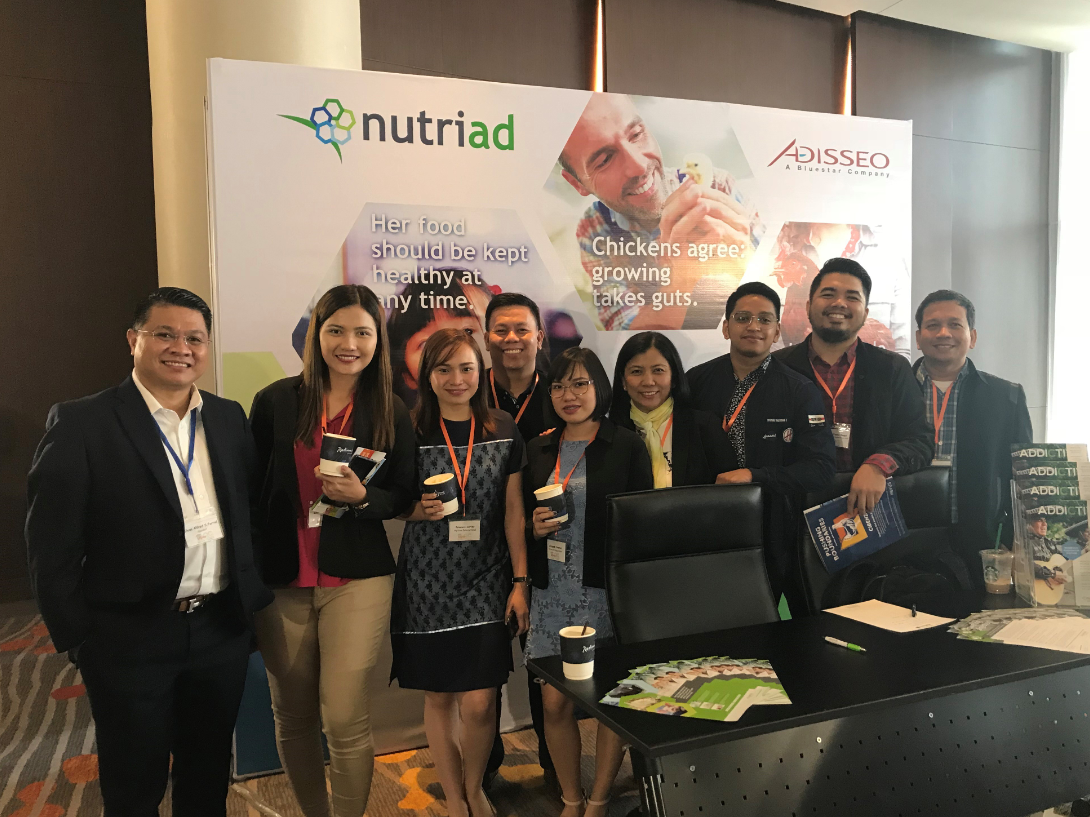 Dr Glenn Alfred S. Ferriol, Nutriad Area Manager, presented a paper entitled "No AGPs, and What About the Chicken?" and discussed the most familiar challenges in the pullet development and laying stage, focusing on gut health issues and major factors that could impact the microbiome, meanwhile stressing the importance of having a robust microbiota.
The history of antibiotic usage in poultry production was also discussed, together with the potential mechanisms of antibiotic resistance, relating into the main challenge in the region of removing the use of antibiotic growth promotors (AGPs). In an interactive session Dr Ferriol provided an overview of the mode of action of the various alternatives to AGPs and the use of functional feed additives. Dr Ferriol emphasized that even though a so called "silver bullet" does not exist, Nutriad has built and tested solutions that allow producers to operate successfully without the use of the AGPs through the smart use of functional feed additives as part of a strategy to improve bio-security, animal management and husbandry. A detailed functional feed additive transition program was proposed via a customised consulting approach for each specific farm or feedmill operation.
Following the acquisition by Adisseo, Nutriad and Adisseo shared the tried and tested line of digestive performance products which includes precision delivered butyrate in Adimix Precision® for gut support and healing process; the use of properly selected strain of probiotic in Alterion® which is effective in controlling clostridium perfringens and safe without hemolysis; and the powerful combination of a botanical extract in APEX® 5 that helps in feed intake, anti-oxidation, anti-bacterial, aids in digestion and has powerful capability to shut down quorum sensing in bacteria. These products certainly provide the combined companies with a unique proposition in the complete line of functional feed additives that provide alternative solutions to the use of AGPs.