A big turnout for the first OX Days about turkey incubation
Turkey incubation is an art of its own and standard poultry conferences often lack depth for turkey specialists. For this reason, we decided to carve out a niche for them and dedicated this special edition of our Operational Excellence Days to turkeys only. With success.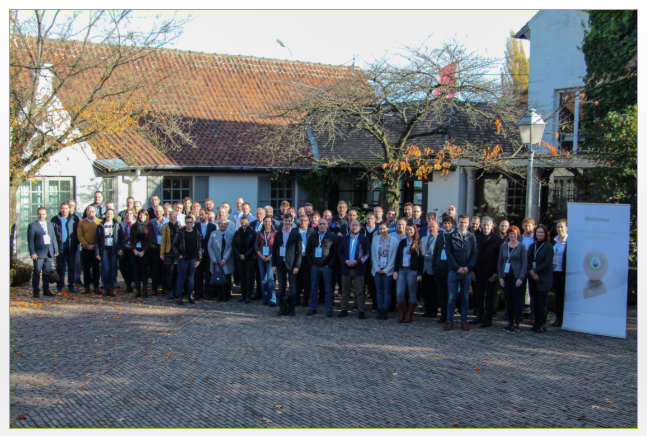 Turkeys are different from chickens in many aspects. Does this make it more challenging? Incubation Consultant Asher Lugassi from Germany had no doubt about it: "Incubating turkeys is much more fun than broilers because it's more difficult. It's a real challenge", he stated during the intro session.
So, what kind of "fun" activities did we have in store for them? The programme was designed to touch upon the different aspects of the breeding, incubation and processing of turkeys. With several talks by industry specialists the guests were offered first-hand information on best practices in their branch.
Attendees got answers to various questions like: What are the current and future challenges of turkey breeding? What unique approach should we use for turkey incubation? What about first days' mortality after placement? And which latest innovations in turkey incubation technology does Petersime offer? Clay Burrows from Aviagen Turkeys, Juan Lopez from Hendrix Genetics and Roger Banwell from Petersime explained all of it.
In between the talks, our guests had the opportunity to share knowledge and experience with other hatchery managers who are familiar with the unique characteristics and needs of the turkey industry too. For a change of scenery, we alternated the speeches with a guided tour in the Petersime factory on the first day and a visit to turkey meat processing plant Volys Star on the second day.
Both visits received a positive response from the participants. For Mr Thomas Greenan from Grove Turkeys in Ireland, the factory tour was something he had been especially looking forward to: "I have been working with Petersime for over 30 years and they have never let me down or disappointed me. They know quality and service. I was very much looking forward to visiting the Petersime factory. Now that I have seen the showroom with the latest machines, I am very impressed."
Mr Martin Leithner from Böcker hatchery in Germany shared this opinion: "It is fascinating to see how the machines are being made. Visiting the factory and being able to meet the other people in the turkey industry were the highlight of these two days for me, although I enjoyed all of it. The talks by Clay Burrows and Juan Lopez were also very interesting."
Mr Mohamed Benjemaa from Chahia in Tunisia was very positive too: "The Turkey OX Days were very interesting. The presentations were well-selected and covered topics of concern to all turkey industry professionals – whether in breeding, incubation or meat processing. I strongly recommend others to participate in the next edition."
Mrs Estelle Tanguy, CEO of hatchery Le Helloco in France, closed the event with a testimonial about the positive impact of using the Re-Store™machine. She was very pleased with this special edition about turkeys: "As turkey breeders, we sometimes feel left out in between all the broiler talk. We are thankful that Petersime organises a seminar solely dedicated to the turkey industry, as breeding turkeys is a very different endeavour."