Indian River training academy highlights effective hatchery management practices
The seventh annual Indian River® Training Academy (IRTA), held Nov. 5-8 in Bangkok, featured the key aspects of effective hatchery management. The training was designed to help Indian River customers maximise quality chick output, as well as business profitability.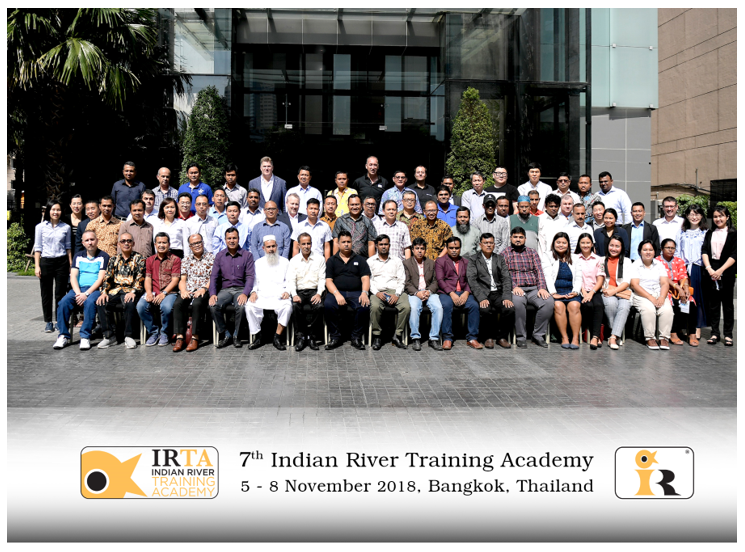 Aviagen® was pleased to welcome more than 60 customers from across Asia and the Middle East to engage in topics relevant in the hatchery, including egg handling from the farm to the incubator, temperature control and other incubation essentials, and chick holding and transportation. The training also addressed critical issues such as effective In Ovo vaccination, hatcher conditions, ventilation and hatching hygiene. Participants were able to benefit from the knowledge of Aviagen veterinary and hatchery experts and guest speakers.
To encourage interaction and engagement, the presentations were combined with hands-on exercises, as well as opportunities for students to ask questions and offer their own ideas and input. Another important aspect of the training were a variety activities that encouraged networking and relationship-building.
"It was great to meet with so many customers attending the IRTA. The attentiveness and participation of the attendees reinforced the strength in the program. Our goal is always to give customers everything they need to be successful. As the hatchery is a crucial link in the supply chain, it can make a huge impact on the quality of the chicks, and ultimately on the overall performance of the flocks," said Larry Blackstone, commercial manager for Indian River Asia Pacific.
Greg Hitt, regional technical manager for Asia Pacific, added, "It was very rewarding to spend time with our Indian River customers, and see them collaborate with one another and engage with the training. Our main objective was to send them home with advice and best practices they can apply to the benefit of their own individual hatchery operations."
Many benefits to Indian River customers
Indian River customers commented on the value of the training to their businesses.
Heribertus Bambang H.W, PT Japfa Comfeed Indonesia Tbk., offered his appreciation to the Indian River team on behalf of Japfa Indonesia. "We look forward to opportunities to meet with the entire team, as well as other Aviagen customers in Asia Pacific. Events like these help strengthen our relationships, as well as our performance, and support our mission to be a poultry business leader.
Ishtiaq Ahmed, CEO Poultry and Feed, Kazi Farms Ltd., also said, "Aviagen makes a considerable effort to develop the skills and knowledge of its customers. The topics presented at IRTA were very useful to our business, and so far we've implemented one important improvement."
"This useful and comprehensive conference covered very important hatchery practices -- from handling the hatching egg to using hatchery data effectively. The combination of practical sessions, along with the workshop topics and discussions, was a very effective way to learn," added Luay Ghassan Khaled Jaber, quality control manager and deputy manager of hatcheries for the Arab Company for Livestock Development (ACOLID) in Jordan.
"IRTA 2018 was an amazing training experience. We left the sessions motivated to share with our people what we've learned to work together to improve our hatchery operation," concluded Nestor Alcantara, hatchery production manager, Visayas operations, Bounty Fresh.
About Aviagen
Aviagen® is a global poultry breeding company that develops pedigree lines for the production of commercial broiler chickens under the Arbor Acres®, Indian River®, and Ross® brand names. The Rowan Range® and Specialty Males® are specialty breeding stock from Aviagen that offer greater flexibility for customers to meet specific or niche market requirements. The company is based in Huntsville, Alabama, USA with a number of wholly-owned operations across the United Kingdom, Europe, Turkey, Latin America, India, Australia, New Zealand, and the U.S., and joint ventures in Asia. Aviagen employs more than 4,600 people and has a distribution network serving customers in more than 100 countries.
For further information, please visit www.aviagen.com.