Petersime showcased latest innovations at IPPE 2019
The IPPE trade show in Atlanta had its largest trade floor ever for this 2019 edition.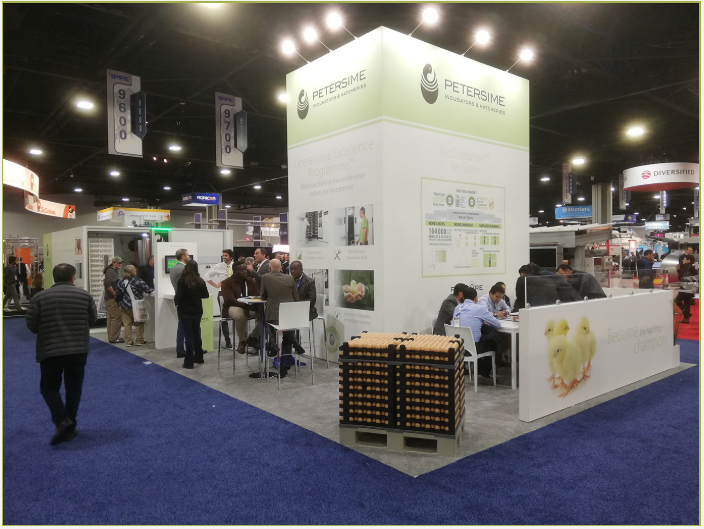 Over 30,000 visitors from all over the world could see the advantages of the Hatchery Alert System™, Eagle Eye App™ and our line of Petersime Automation at the Petersime booth. Also on display were Petersime's showpieces the BioStreamer™ setter and hatcher with Embryo-Response incubation™ technology.
Fernando Bellod Valle, director Latin America of Petersime, says: "This 2019 edition has been a great success. Many customers and potential ones, from diverse regions but mainly Latin America, approached us interested in our new products and willing to share their interest to count on Petersime for the future."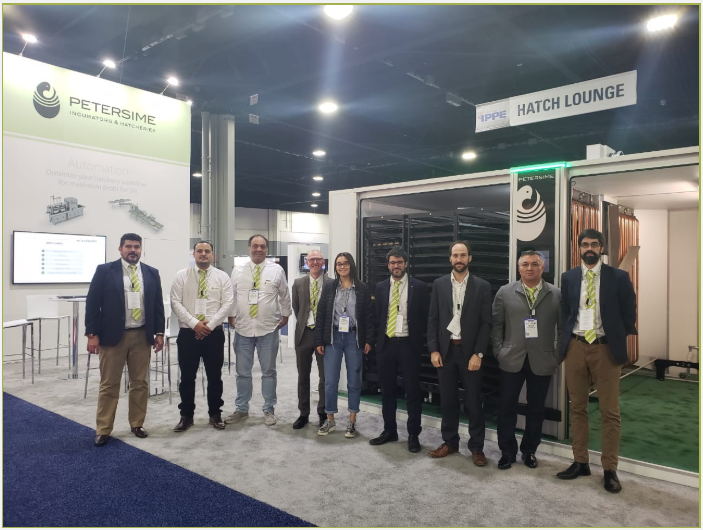 Visitors to the Petersime booth were pleased to see their needs translated into innovative solutions:" We have had the opportunity to listen what the market wants and translate that into our products and services accommodating needs in this dynamic market in the best way possible." adds Fernando Bellod Valle.
The Petersime team looks back on an eventful and dynamic show where they could meet new and rekindle old relationships, share expertise and showcase the latest innovations.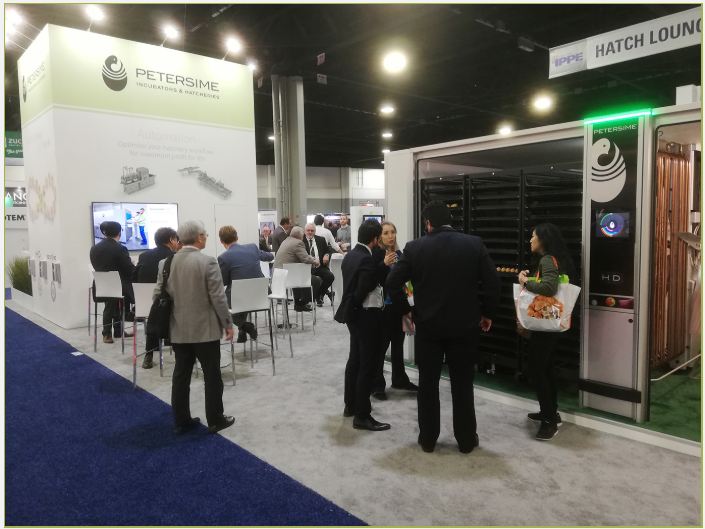 If you missed the IPPE show, the Hatchery Alert System™, Eagle Eye App™, Petersime Automation and the BioStreamer™ setter and hatcher will be on display at VIV Asia in Bangkok (March 13th – 15th Booth H100, 2940).