Continuously improving the golden standard
100 years in incubator design modifications and innovation is still at the heart of Pas Reform's business.
Originally published in Poultry World by Fabian Brockotter, 23 April 2019.
Exactly 100 years ago Gerrit Pas developed his first incubator in the small Dutch village of Zeddam. Since then continuous improvements and clever innovations led to the modern hatcheries of today. Pas Reform's CEO Harm Langen says: "Even after 100 years, further development and innovation is still our core business. We are far from done."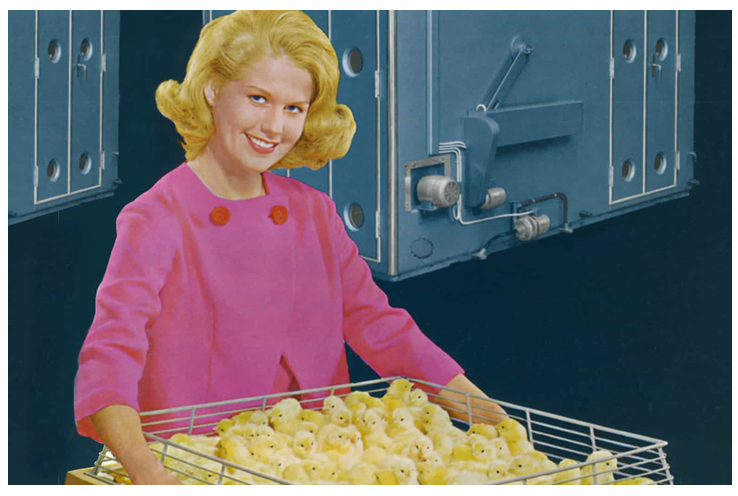 In its 100 year history hatchery manufacturer Pas Reform developed from a local incubator producer to a worldwide operating company. It more or less followed the trends in the industry itself, scaling equipment for the larger numbers of chicks required, venturing out over borders to cater to internationally operating companies and focusing on performance in the quest of profitability. From the very beginning of the business in 1919, founded by Gerrit Pas, the main focus was on the needs of the poultry industry. That focus made the company follow the trend by being one step ahead of it.

In the early days after the first World War, with poultry production developing from back yard farming to more professional operations, incubators were sourced from abroad. Gerrit Pas imported 35-egg capacity Glucke-brand incubators from Barmen-Elberfeld in Germany. However, the hatching results with these imports were not to Gerrit's satisfaction and 'reformed' them and this gave the company its original name, 'Reform'. The development of a new industrial-scale incubator was neither simple nor easy. In order to study the hen's brooding behaviour, Gerrit positioned a glass plate in an attic floor and placed a brooding hen over it. In this way he was able to study the breeding behaviour of the mother hen and see how often she turned her eggs – learning from nature. "This quest for innovation is at the heart of our company, it is in our DNA", says current CEO Harm Langen. The company really took off in the economic boom period after the second World War. "The international growth of our business started some 70 years ago and we are still in the process of improving our worldwide coverage and service."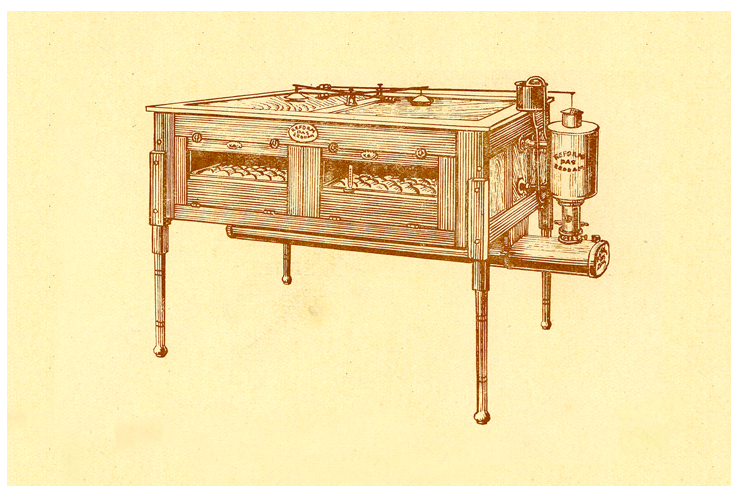 Change of ownership
During the years, many things have changed within Pas Reform, while still honouring its history. "Some 25 years ago ownership moved from the Pas family to Hydratec, a listed company with the Dutch Ten Cate family as a majority shareholder. One would expect that short term goals would become more important that the long term outlook, but I am happy to say that is not the case. Opposed to many listed companies, ours still has a long term plan and that suits us and the industry best. In essence we are still running it as a family business."
Langen's ambitions are clear: "First and foremost, we want to be present all over the world in all bird species. Furthermore, we want to grow our market share and strengthen our position, without the urgent need to become the largest incubator company in the world. We are proud to be known as innovative and different. More than others we focus on total hatchery solutions and more than others we want to support our customers in their day to day operation." Besides the need for sublime equipment, this ambition is realised by optimisation of processes, smart preventative maintenance and data analysis. "There is still an opportunity for further ­development in the field of connectivity and service."
"In essence, we are just at the beginning when it comes to total hatchery solutions. We live in a world where some hatcheries are able to focus on the finesses, opposed to others who are still in the process of switching form multi-stage to single stage machines. Just to give and idea of difference in development, Pas Reform introduced its single stage incubator in the early '60s!" Langen continues: "We have to take in account that our customers have different needs and are not all at the same stage of development of their company. We want to be ambitious, we want to be at the cutting edge of technology, but we cannot allow ourselves to be a 'one trick pony'."
Post hatch feeding
One of the leading developments at Pas Reform is its SmartStart technology, which enables hatcheries to incorporate the post hatch feeding solution in their (existing) hatchers. "The system comprises two key elements, precision feeding and intelligent lighting, which can be applied individually or together. A lot of R&D effort was put into the hardware as well as into the development of a feed that retains water as well." Key in this practical and flexible early feeding concept is the better development of robust day-old chicks which can be grown with no or next to no antibiotics in later life. "There are two main reasons for hatcheries to move to Smart Start. One, mainly in the Netherlands, is the demand for higher animal welfare by supermarkets. Internationally the main reason is better performance. That said, the overall picture is diverse." Langen knows that early feeding is not the only solution to improve results out of the hatchery. "If a hatchery has all the boxes ticked, sources good hatching eggs, is in control of the hatchery management, has a good hatching window, the effect on performance of early feeding will not be enormous. However, when you don't have a prime breeder flock or if you encounter suboptimal conditions elsewhere, Smart Start offers clear advantages. In day to day operations we see many of our customers remodelling part of their capacity to Smart Start to cater to individual customers and hatch certain eggs. It is a great tool in any hatchery, but not an 'improve all' fix for every hatchery."
Towards full connectivity
"As said, not all hatcheries are at the same point of their journey in improving their operation. Sometimes we have to start with helping our customers picking the low hanging fruit. Moving from excel files to digital reporting of the hatchery processes, as we do with our Smart Center Pro hatchery information system that delivers precise, consistent process control, analysis and reporting for every level of hatchery operations." Langen envisions the next big leap for hatcheries to be full connectivity. "If that is realised, we could move to the next level as well, offering hatching as a service. We as a company and the industry as a whole isn't there yet, but I can imagine a future where we service the whole process and charge the customer per day old chick. Where we are at now is that we offer a fixed price contract for spare parts, incubation support and maintenance, using big data to monitor and service our machines, giving our customer peace of mind and no risk of discontinuity of his process."
When it comes to the more holistic view on the future of Pas Reform, Langen is optimistic. "2018 was a good year for us, the market conditions were favourable and many companies invested heavily. We outperformed the market, which makes me believe that our strategy of innovations, total hatchery solutions and service works well. Our vision for the future has a three year plan in which we target growth within a stable market. That sets our challenge, any extra growth of the market, which to be honest is a realistic scenario, is nice to have." He continues: "Our focus will be on the hatchery and the processes which will make the difference there. One could venture out beyond that, but there is still a lot to improve at the core. Even after 100 years of designing hatcheries, we are still surprised by mother nature, the process of embryo development and physical variation itself. Gerrit Pas set the golden standard 100 years ago and we are continuously improving that golden standard."