Grain markets set back on US tariff threat against Mexico
US grain futures prices were lower overnight on corrective pullbacks from recent solid gains and on news the US is prepared to slap trade tariffs on imports from Mexico.
The markets are also pausing after corn hit a nearly 12-month high and wheat a three-month high Wednesday. Soybeans hit a five-week high. It's likely grain trader focus will switch right back to the major weather market playing out this spring. There is some more rain in the forecast in the next week, but it's more scattered in nature. US corn and soybean planting are at their slowest paces in recent history.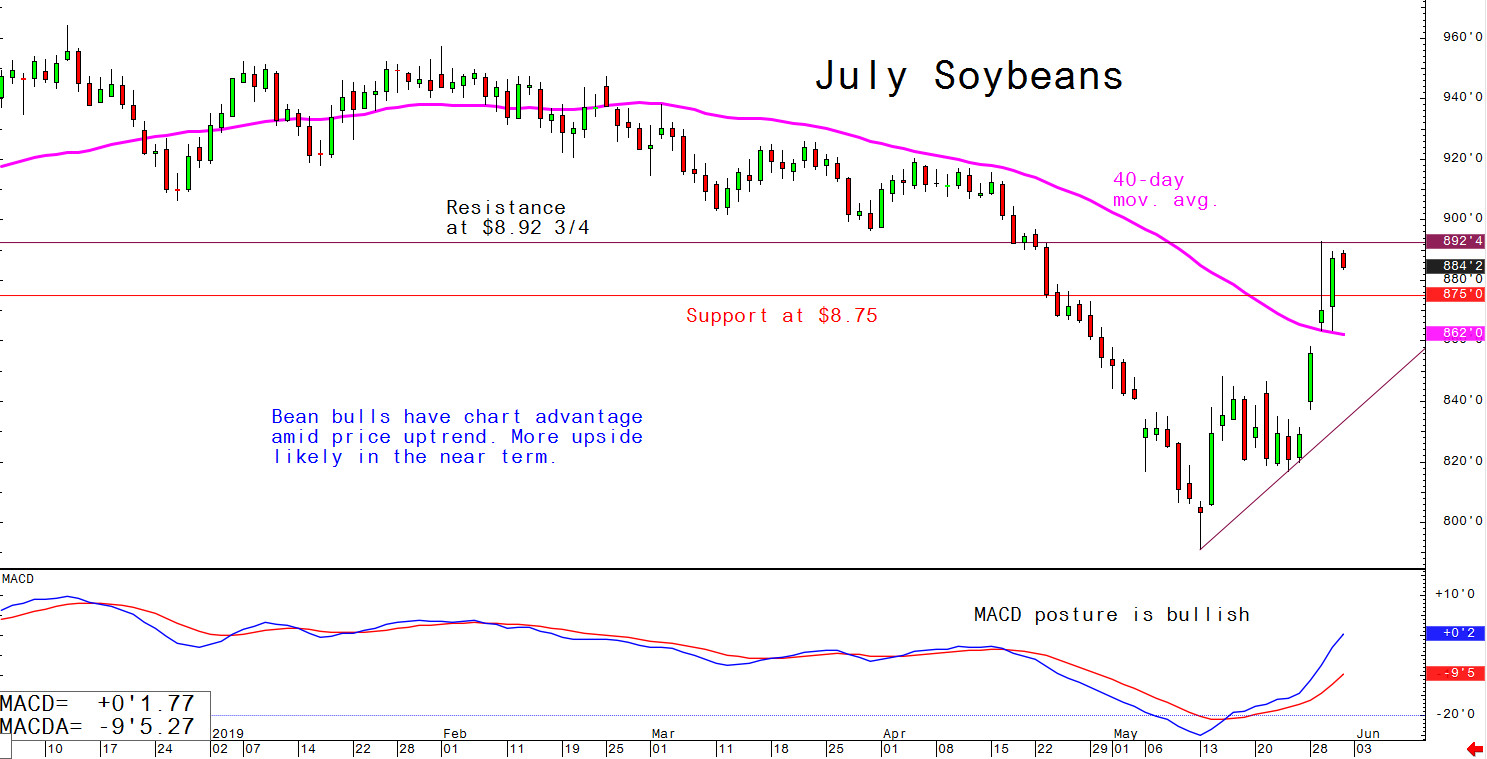 In wheat, prices are supported by declining US winter wheat crop conditions, mostly due to wet weather creating quality problems.
Traders are also awaiting today's weekly USDA export sales report, normally due out on Thursday mornings, but delayed due to the US holiday on Monday. However, today's export sales data will take a back seat to weather and the new US tariffs slapped on Mexico.