Daily US grain report: futures mostly up; Midwest weather remains bullish
US grain futures prices were mixed to firmer in overnight trading Thursday (23 May). The corn and wheat futures markets are consolidating late this week, after hitting three-month highs earlier in the week.
The soybean futures market is trying to recover from a Bloomberg report on Tuesday (21 May) that said the Trump administration is considering, in light of the US-China trade war that has hurt US ag markets, an aid plan for US farmers that includes a $2.00-per-bushel government payment for soybean growers. If realised, this plan would very likely mean US farmers would plant as many soybean acres as they can, even if it's very late in the planting season. The US Agriculture Department is reportedly set to provide more details on this matter Thursday.
Weather in the US Midwest remains bullish for the grains - limiting corn and soybean seeding progress, with corn and a record slow pace and soybeans not far behind. Lower production levels for corn and soybeans are now a real possibility this year due to the late planting.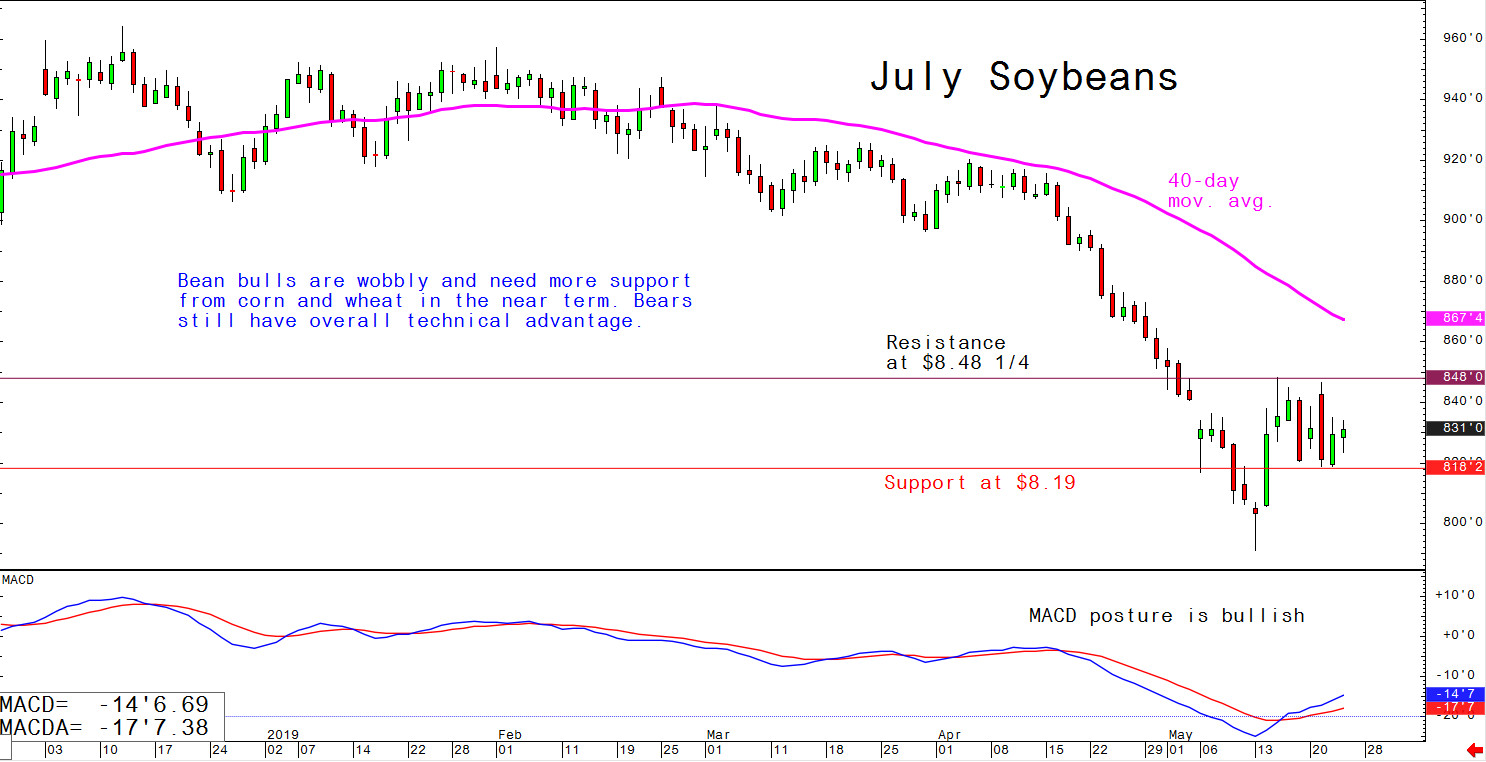 Wheat futures will continue in a follower's role. If soybeans and corn continue to rally, wheat will, too.
Traders will closely examine today's weekly US Agriculture Department export sales report. Purchases or cancellations from China will be a main focus of that report.