US grain prices pausing amid weather market
US grain futures prices were firmer in choppy overnight trading. The markets are pausing after corn hit a nearly 12-month high and wheat a three-month high Wednesday. Soybeans hit a five-week high.
It's still a major weather market in the grains, amid very soggy US Midwest weather. There is more rain in the forecast in the next week, but it's more scattered in nature. Still, corn and soybean seeding are at their slowest paces in recent history.

In wheat, prices are supported by declining US winter wheat crop conditions.
Many veteran grain traders sense all the bullish weather news has now been factored into futures prices, which means more pausing action is likely for prices—unless weather conditions get markedly worse for the US Corn Belt in the coming days.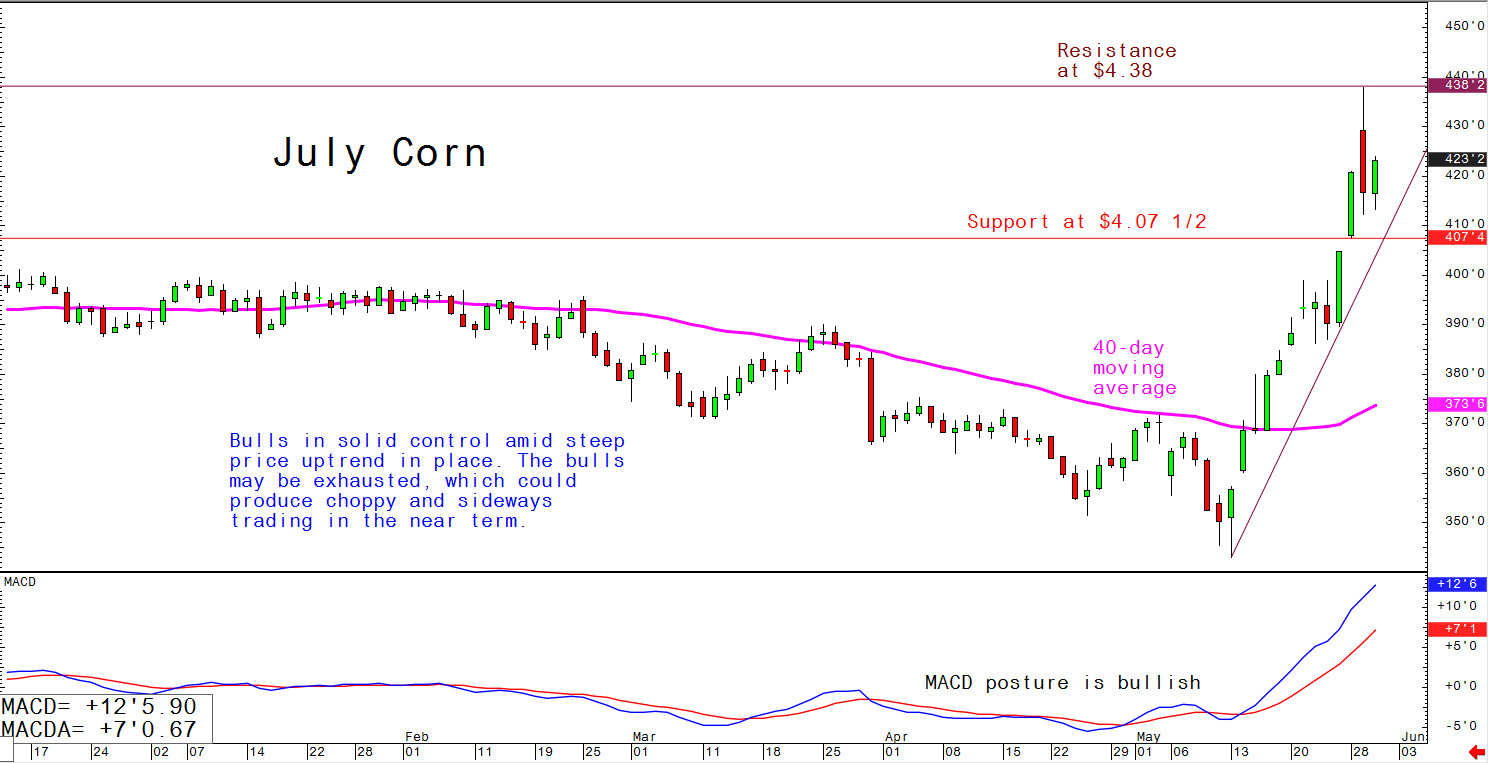 Presently, grain traders are ignoring the bearish elements of the potential for slowing global economic growth and the US-China trade war that sees no end in sight. Reports today said China has stopped buying US soybeans altogether.

The weekly USDA export sales report, normally due out on Thursday mornings, has been delayed until Friday morning due to the US holiday on Monday.