Daily US grain report: corn bulls gain power, likely to be the leader for grains
US grain futures prices were mixed to weaker overnight, with corn down 1 to 2 cents, soybeans off around 3 cents and wheat fractionally higher.
The grain market traders are still digesting Tuesday's USDA supply and demand report. That report was bullish for corn as the Agriculture Department significantly lower its US corn production forecast. For soybeans, the USDA data was deemed bearish amid rising stockpiles and less demand for US soybeans expected. The UDSA report was slightly friendly for US wheat as the agency reduced soft red winter supplies a bit.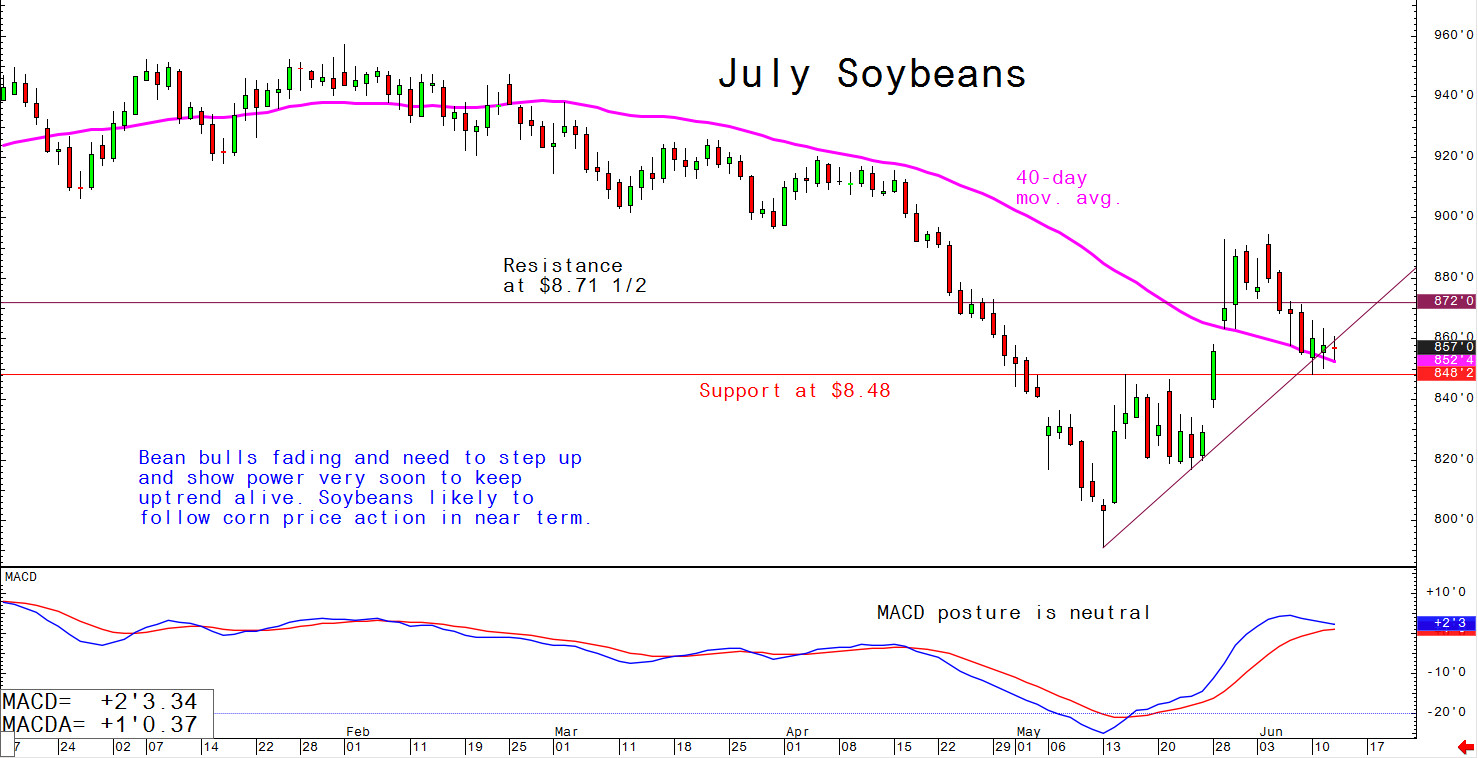 It now looks like wheat and soybeans are looking to the corn market for direction. If corn continues to rally, wheat and soybeans are likely to follow, even though the supply and demand fundamentals for soybeans still favour the bears.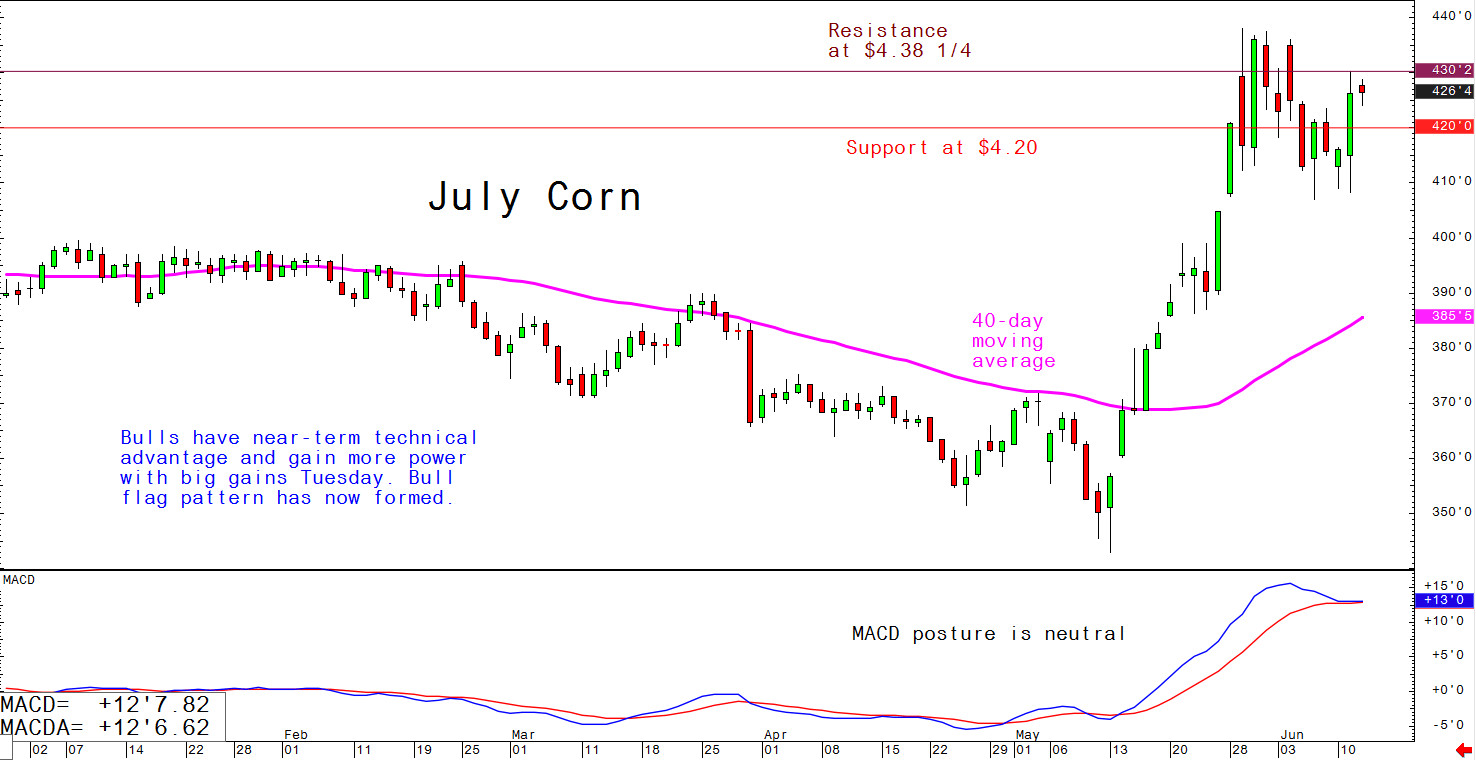 There is a lot of the growing season left for corn and soybeans, and those crops are not off to great starts in the US Midwest. And some parts of US wheat country have received too much rain, which has caused some concerns about wheat quality in those areas. There is also a growing drought in Australian wheat country.
Grain trader focus now turns to weather in the US Corn Belt and the late-June USDA planted acreage and quarterly stocks reports.