Daily US grain report: futures see normal, corrective pullbacks
US grain futures prices were lower overnight, with corn down around 7 cents, soybeans off around 2 cents and wheat down around 12 cents.
Profit taking from recent gains and a normal corrective pullback are featured early today after recent solid gains in all three markets.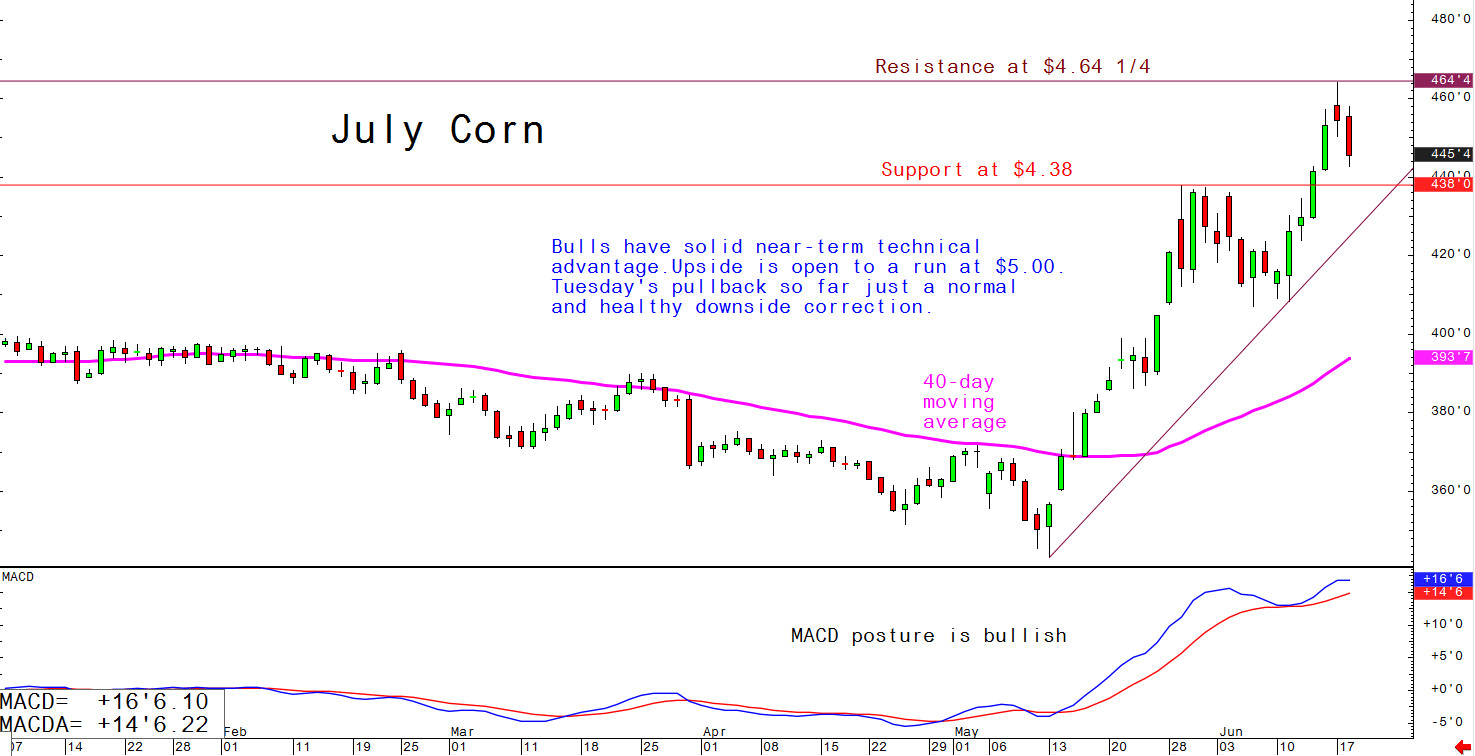 Weekly USDA crop progress reports issued Monday afternoon showed US corn planting at 92 percent complete versus 83 percent last week. Soybean planting was 77 percent complete compared to 60 percent last week. The soybean number was a bit less than expected and has limited the selling pressure in soybeans so far today.
Weather is still bullish for the grains. Wetter and cooler than normal conditions are forecast for much of the US Midwest for the next week. It's past mid-June and planting corn or soybeans this late is not a good option for most farmers.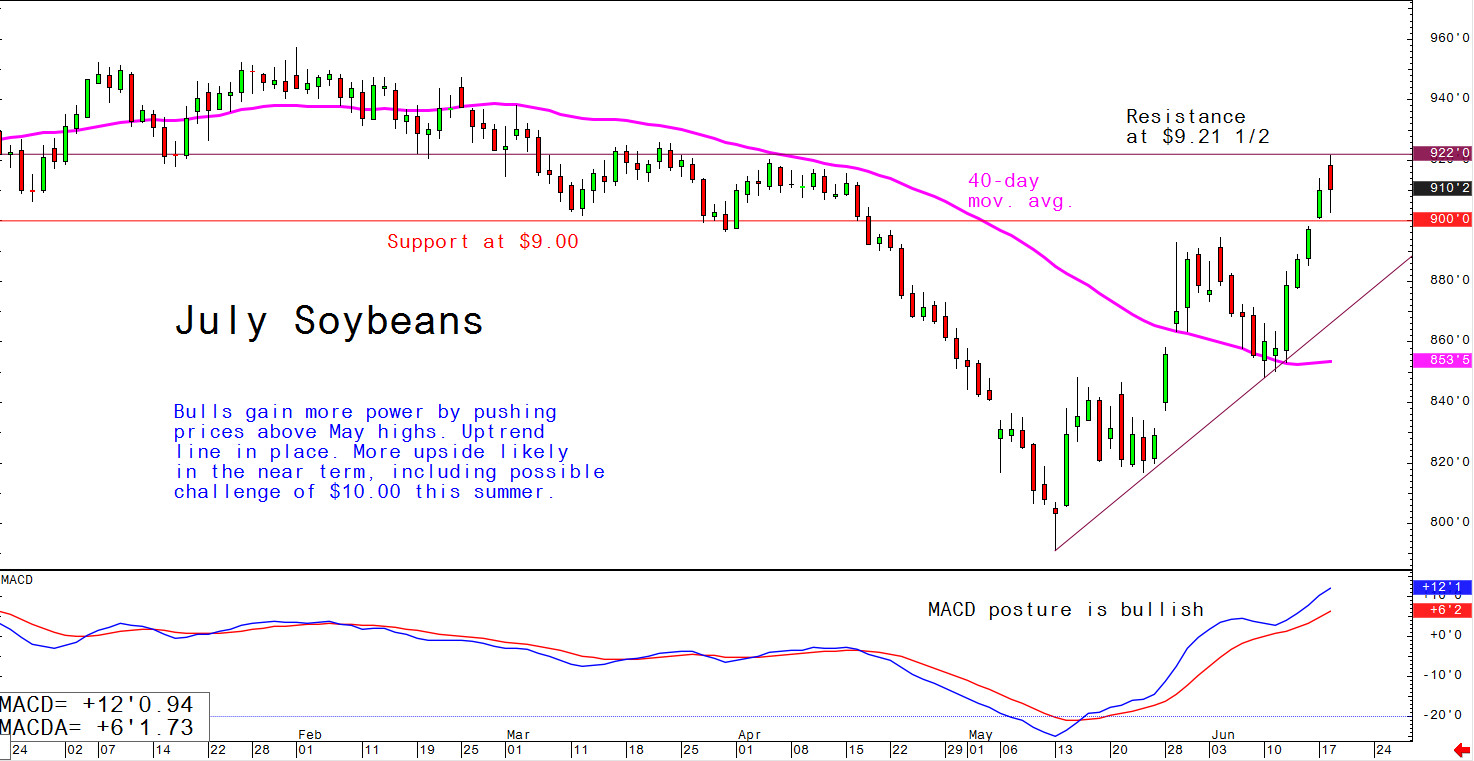 Tuesday's NOPA soybean crush report showed the May soybean crush at 154.8 million bushels, which was less than expected and compares to 160 million bushels crushed in April. US soybean oil stocks fell to 1.581 billion pounds from 1.787 billion lbs last month soybean meal stocks were 617,318 tonnes in May versus 763,203 in April.