Indian River featured at Jordanian Poultry Show
Distributor ACOLID highlighted excellent broiler performance, brand popularity and chick production.
Grandparent (GP) distributor Arab Company for Livestock Development (ACOLID) promoted Aviagen®'s Indian River® brand of broiler breeding stock while exhibiting at the 2019 Jordanian Poultry Show. A valued Indian River distributor for 27 years, ACOLID is the largest-day-old chick producer in the Middle East.
Taking place April 16-19, the popular show enjoyed strong attendance and saw dignitaries from the Jordanian government and Ministry of Agriculture. Cameras from local and national media were live at the ACOLID stand when the Minister of Agriculture and his colleagues met with Dr Mohammed Merzah Jasim, CEO of ACOLID.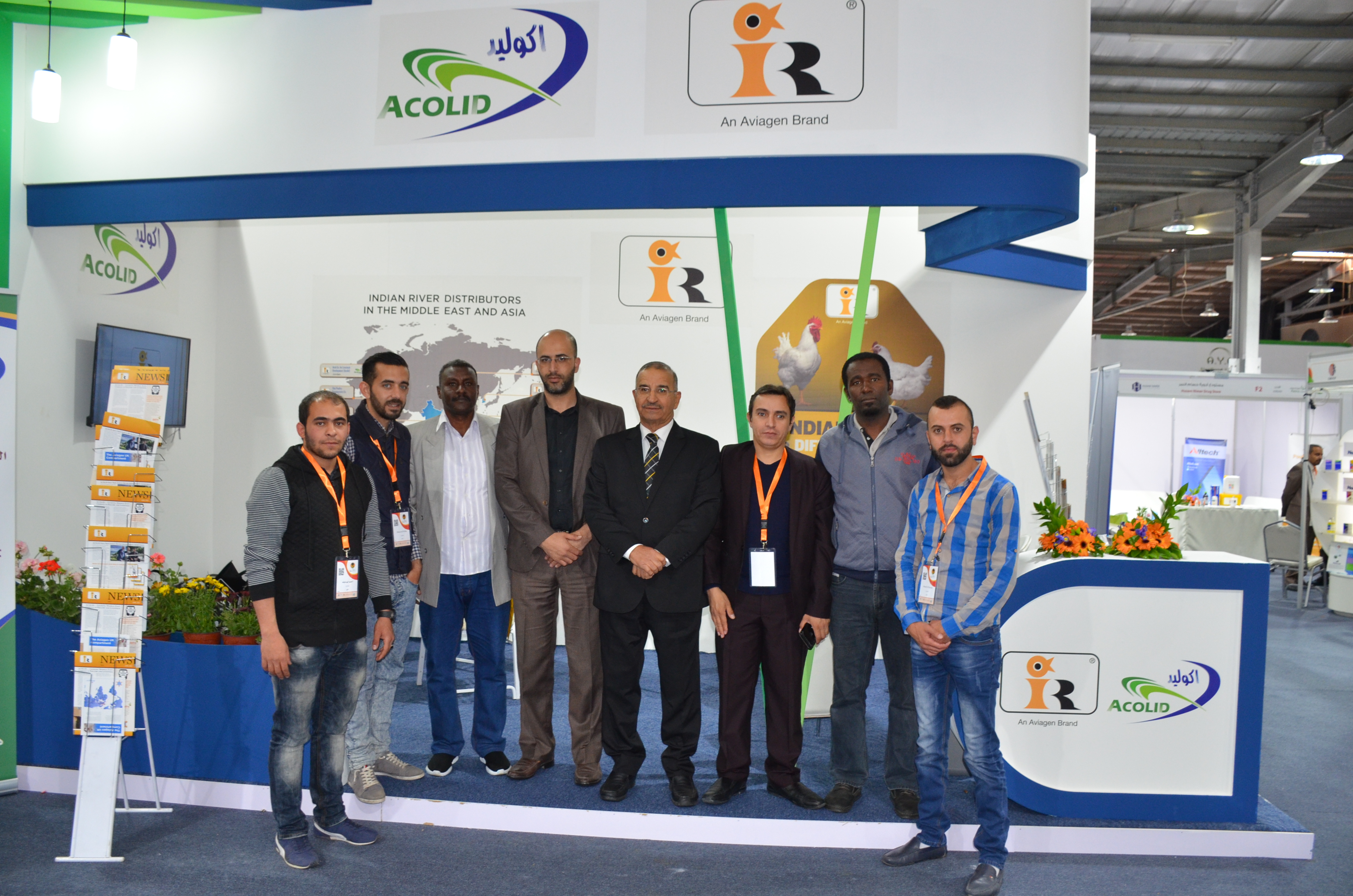 Significant market benefits of a popular brand
ACOLID demonstrated its commitment to the Indian River breed in Jordan and throughout and the Middle East. The ACOLID stand was centrally located, enabling convenient access for visitors and parent stock customers from Yemen, Iraq, the Kingdom of Saudi Arabia, Kuwait, Syria, United Arab Emirates and Egypt.
These visitors discussed the high demand for Indian River birds in their respective markets. Broiler farmers throughout the Middle East appreciate the improved profit margin from the Indian River broiler due to exceptional feed efficiency and livability.
Aviagen also took the opportunity to inform customers of the newly released Indian River broiler performance objectives and nutrition specifications.
Distributor with strong value proposition
Aviagen appreciates its distributor network and considers distributors as an extension of its business. ACOLID is the oldest and only grandparent (GP) distributor in the Jordanian market and is well-known throughout the Arab countries. ACOLID is responsible for more than half of the broiler breeder business in the Jordanian market, with the Jordanian government depending on ACOLID production for the country's secure supply of chicken meat. Likewise, seven other countries throughout the Middle East receive Indian River breeders through wholly-owned, joint venture and subsidiary companies of ACOLID.
According to Mohsen Ganjaei, Indian River Commercial and Product Support manager, "We appreciate ACOLID's support and commitment to the continued promotion of Indian River. It was good to see how proud ACOLID is of the Indian River breed and quality of the day-old chicks and hatching eggs produced over the last four years in the market. I am confident that, with the help of ACOLID, Indian River will remain the breed of choice in Jordan and neighbouring countries."
Mohammed Merzah Jasim, CEO of ACOLID, added, "ACOLID is the leading parent stock supplier in Jordan, and we are very pleased to exhibit at the Jordanian poultry show for the first time. The number of visitors and interest in Indian River has given us the confidence to continue supplying the Jordanian market with the high-quality Indian River breed, and we look forward to continuing our long-term relationships with our customers in Jordan, while maintaining our strong collaboration with Aviagen."