US grain market report: markets mixed as Midwest weather turns drier
US grain futures prices were mixed overnight, with corn down just over 1 cent, soybeans off 6 to 7 cents and wheat up around 2 to 5 cents.
The grain markets have seen choppier price action this week and have paused from the recent strong gains.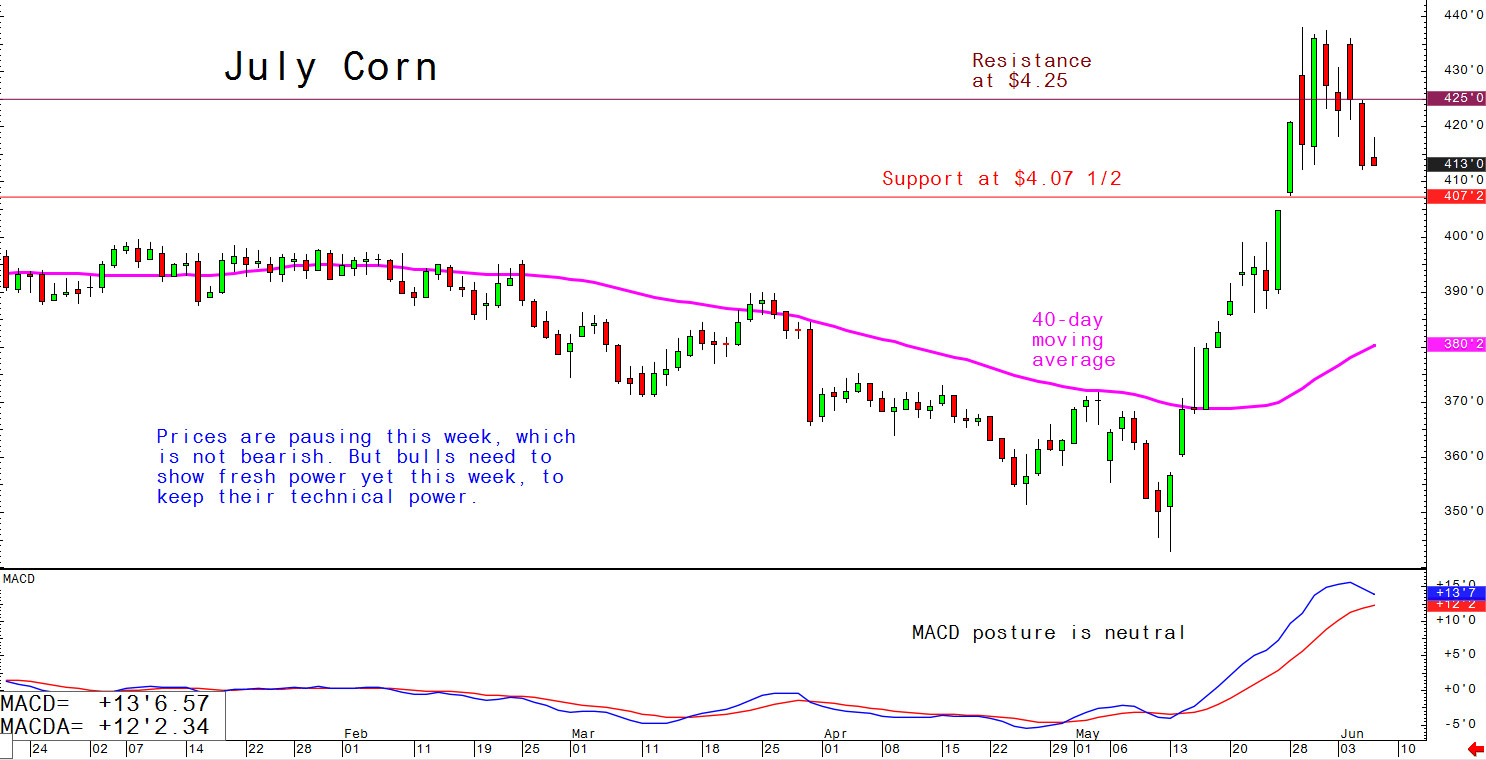 This pause is not bearish, but the bulls need to step up and show some strength yet this week—especially in wheat.
Corn belt weather patterns have turned a bit drier than forecasters had expected, providing farmers a better opportunity to get their corn and soybeans planted. It's important to remember that weather forecasts for the US Midwest in the summertime can change quickly. This will likely keep the grain markets "edgy" for at least the near term.
Even if the weather does turn drier, the heretofore record or near-record slow planting pace for US corn and soybeans is likely to reduce production totals come this fall.