Daily US grain report: market bulls continue to struggle amid benign Corn Belt weather
US grain futures prices were mixed to weaker in overnight trading. Corn was down just over 1 cent, soybeans up around a penny, and wheat around 4 cents lower.
The weather in the US Corn Belt has been cooler and drier and that has been a bit bearish for the grains. Warmer and still mostly drier conditions in the regions will occur in the coming few days, but with a cool-down next week. This will result in "net-drying" for the Corn Belt. And some extended weather outlooks into August point to hotter and drier conditions for corn and soybean crops that are behind normal in development.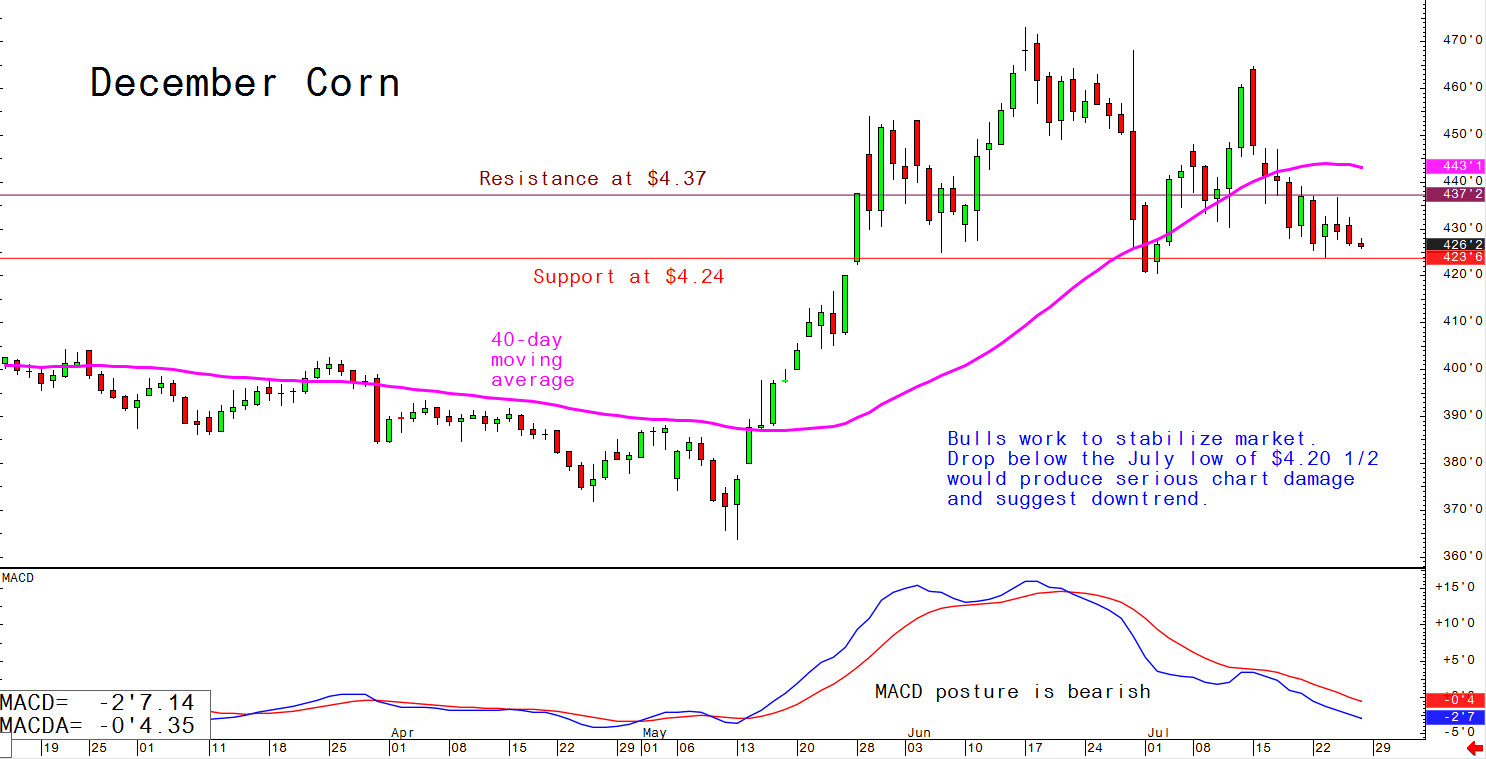 The US government will provide its farmers with an aid package totalling $16 billion, USDA officials said Thursday. The aid is an effort to mitigate the damage to farmers caused by the US-China trade war. Large US agricultural purchases promised by China have been an important factor in any trade agreement, the US has said. High-level US-China trade negotiators will meet in Shanghai next week.
Trade in the US grain markets could be choppy and sideways for the next two weeks, ahead of the all-important 12 August monthly USDA report, at which time the size of the US crops will be updated, as well as revised planted acres for US corn and soybeans. With the very late planting of most of the corn and soybean crop, grain analysts have had a tougher time gauging the crop's yield potential and the acreage mix.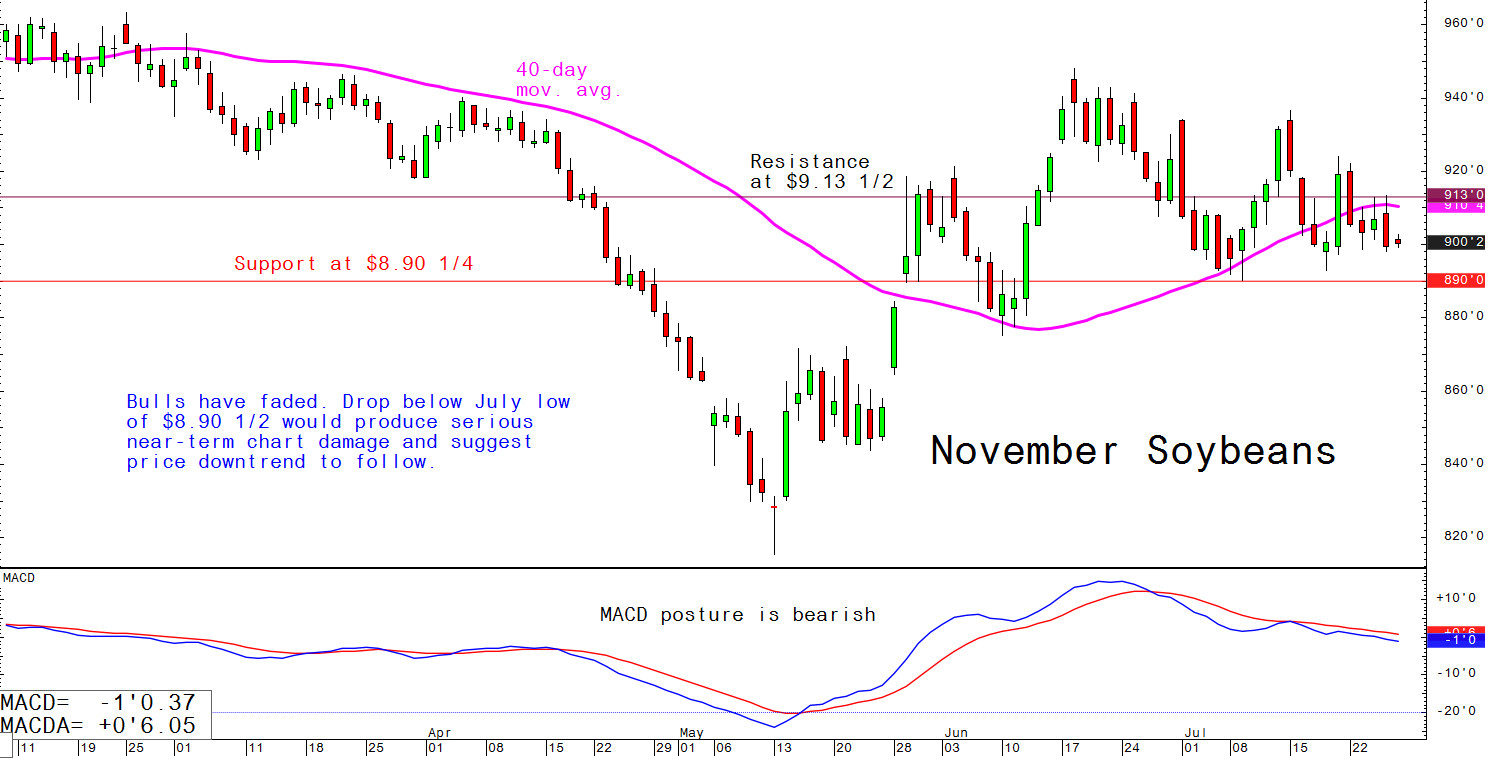 Besides the currently bearish weather in the US Corn Belt, the appreciating US dollar on the foreign exchange market is a negative element for grain prices. US grain is more expensive to purchase on world markets, in non-US currency, when the greenback appreciates.