Daily US grain report: market bulls out of the gate in good fashion Monday
US grain futures prices were higher in the overnight trade Monday.
Corn was up 5 to 8 cents, wheat up 2 to 4 cents and soybeans up around 4 cents.
Focus to start the trading week will be Monday afternoon's USDA crop progress reports and the corn and soybean crop ratings. The very slow planting pace for both crops has them behind normal in development.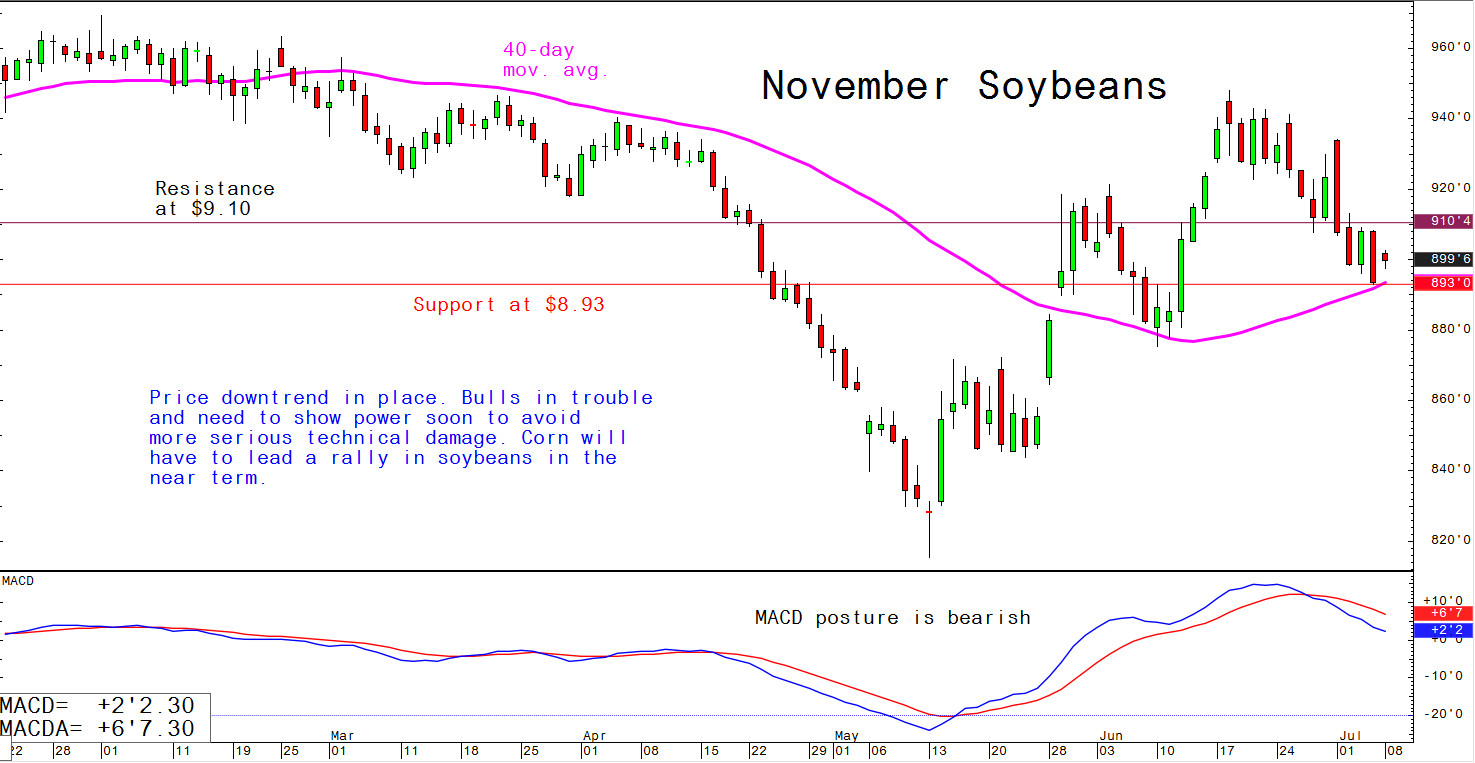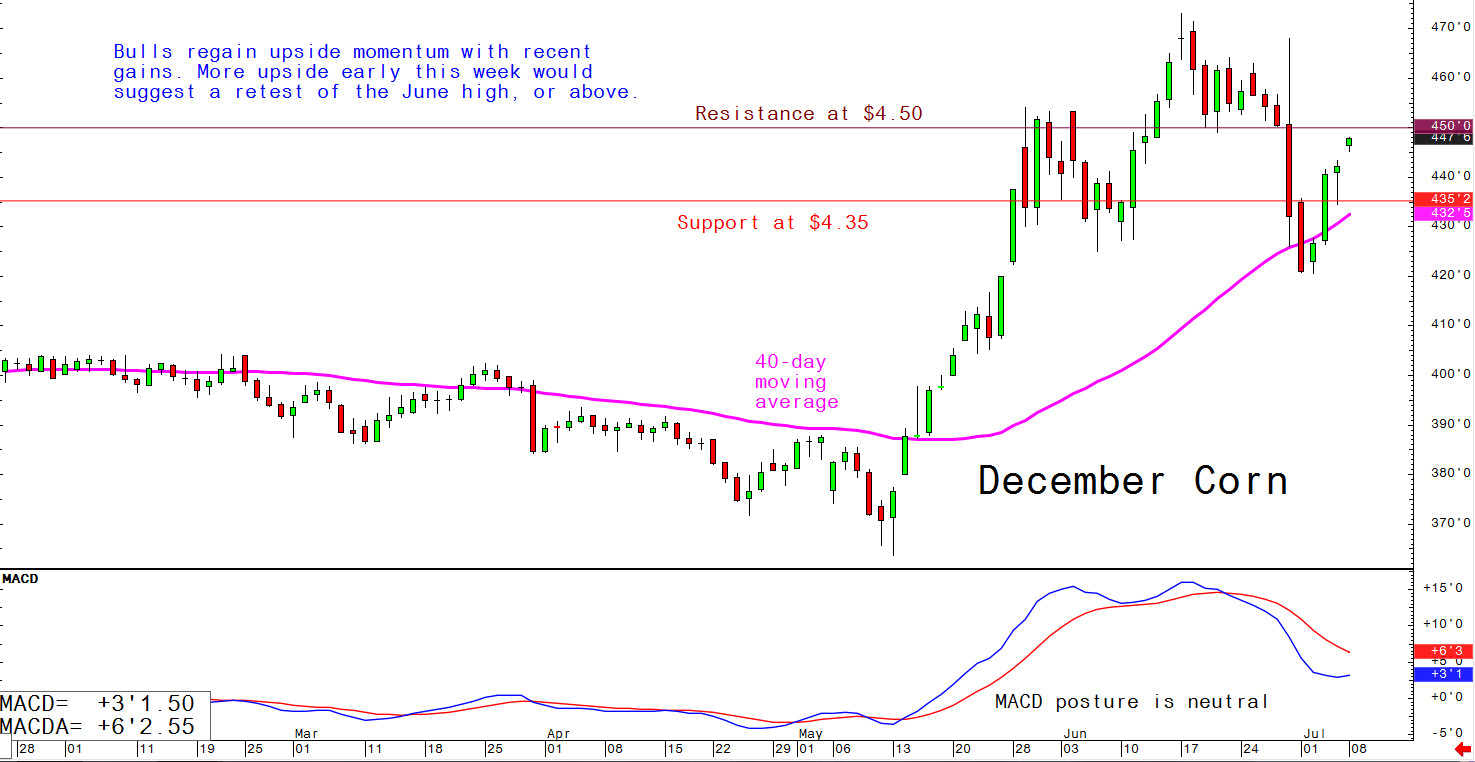 Weather in the US Midwest is a mixed bag. More seasonal weather in the region has occurred the past week, which is bearish for prices. However, there are some weather forecasters calling for the building of a high-pressure ridge over the Midwest next week. That means higher temperatures and less rainfall. High-pressure ridges are also called "heat domes".

Corn has been the upside leader in grain prices for several weeks. Corn has begun to rebound but soybeans and wheat have lagged. It's likely that more gains in corn this week would pull soybean and wheat prices higher, too.
Historically, the early-July timeframe is critical for the grain markets, as weather patterns in the US Midwest can change as mid-summer approaches.
With the corn and soybeans behind in growth development this year, weather forecasts for the next two to three weeks will produce extra-sensitive reactions from grain traders.