Daily US grain report: market bulls starting out the week in better shape
US grain futures prices were higher in overnight trading, on some short covering and fresh speculative buying interest.
Corn and soybeans were up around 5 cents, while wheat was 5 to 8 cents higher.
The weather in the US Corn Belt was warmer during the weekend but without much rain coverage in the region. The forecasts for this week call for cooler conditions but the corn and soybean crops are expected to see net drying to start off the critical growing month of August. To start off the trading week the Corn Belt weather is slightly favouring the bullish camp.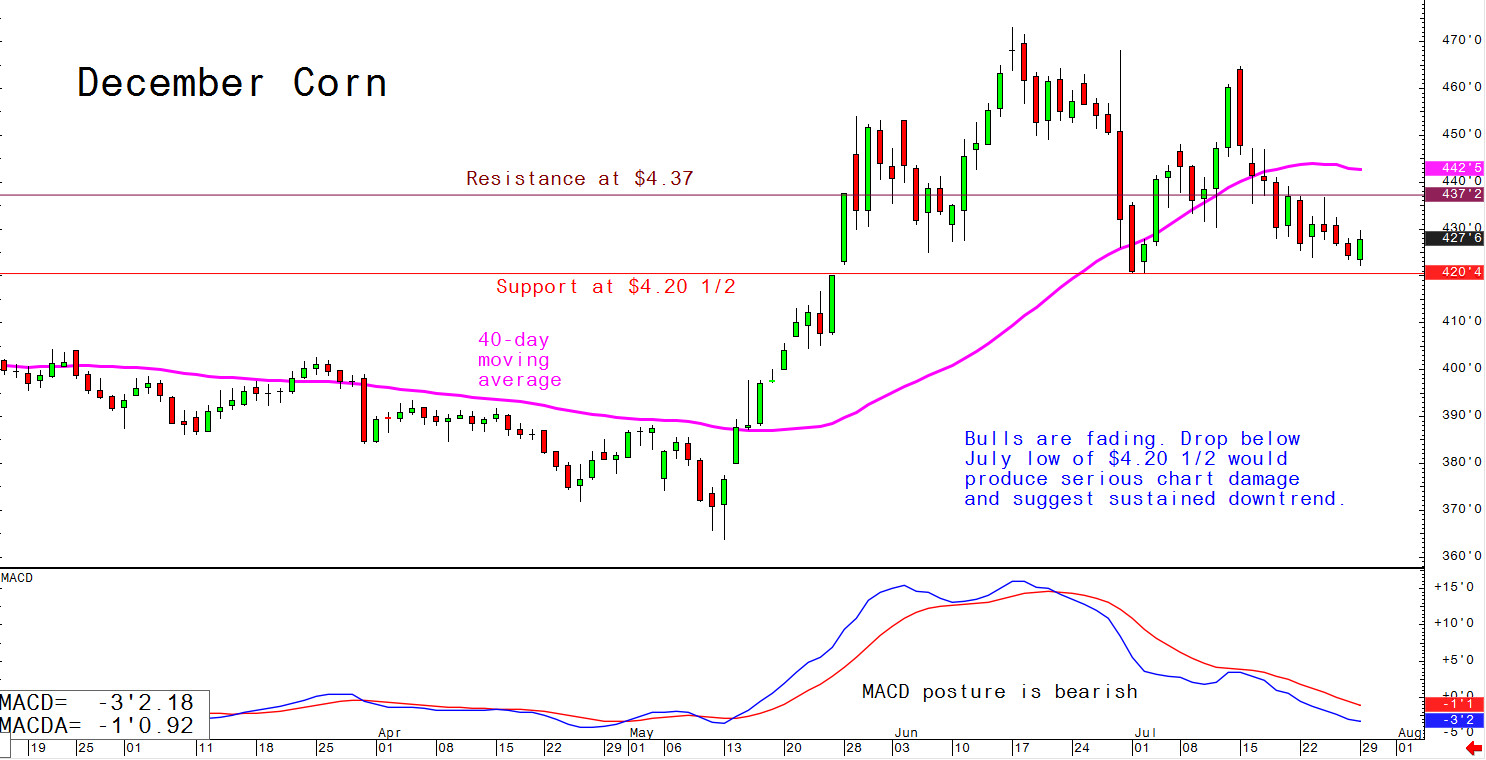 Traders will closely examine Monday afternoon's weekly USDA crop progress reports. Traders are expecting a US corn condition rating of 56 percent good to excellent versus 57 percent last week. The soybean condition rating is seen at 53 percent good to excellent from 54 percent last week.

High-level US-China trade negotiators are meeting in China this week. US Treasury Secretary Mnuchin and US Trade Representative Lighthizer are in Shanghai for discussions that began today.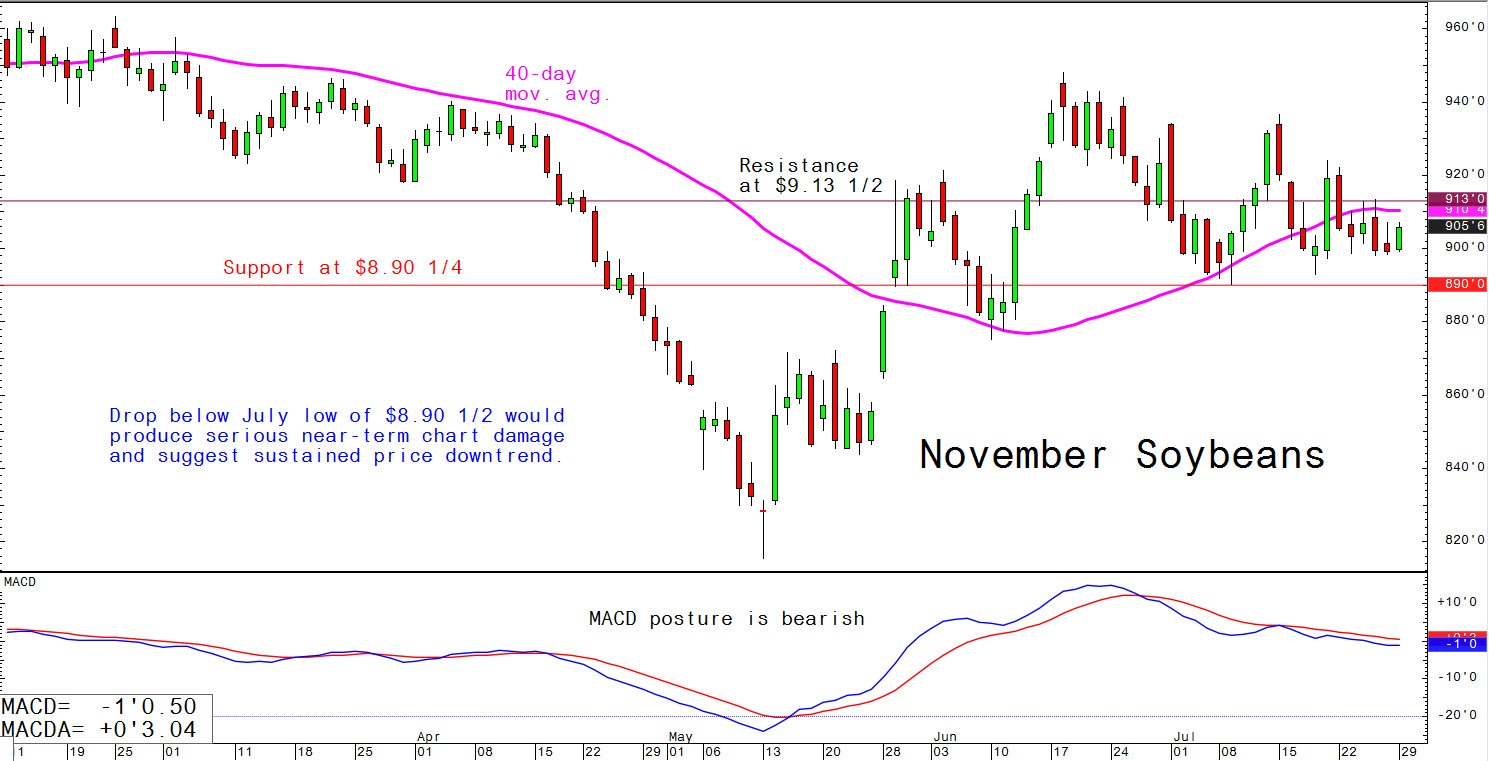 Trade in the US grain markets could be choppy and sideways for the next two weeks, ahead of the all-important Aug. 12 monthly USDA report, at which time the size of the US crops will be updated, as well as revised planted acres for US corn and soybeans. With the very late planting of most of the corn and soybean crop, grain analysts have had a tougher time gauging the crop's yield potential and the acreage mix.