Daily US grain report: market bulls suffer this week, as "rain makes grain"
US grain futures prices were weaker again in overnight trading. Corn was around 2 cents lower, soybeans fractionally down, and wheat around 4 to 5 cents lower.
Weather in the US Corn Belt remains hot, but more rainfall is occurring and is expected to occur in the coming days than what forecasters were expecting a few days ago, when the markets were more bulled up. Next week is also offering rainfall chances for the Midwest.
Still, temperatures the next three days in the Corn Belt will be in the mid- to upper-90s, with even some 100-degree readings. With about 30 percent of the corn crop now in pollination, the high temperatures will likely curtail yield potential. There are also some extended weather outlooks that say the Midwest will see hotter-and-drier-than-normal weather in late July into early August. The bottom line for grain traders: this serious "weather market" in the grains has paused but it not likely finished for the season.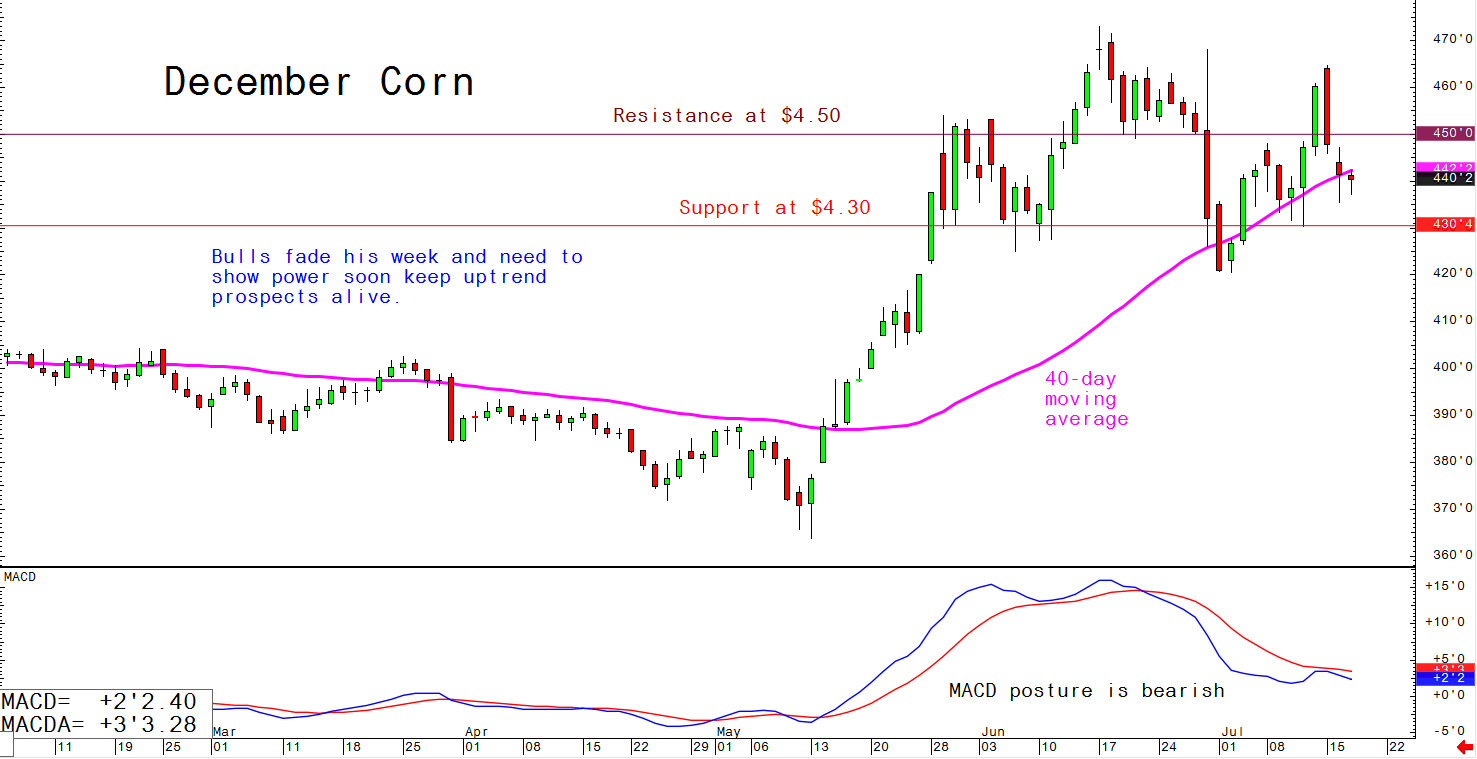 The other negative for the US agricultural markets at mid-week is the apparent deterioration of the US-China trade discussions, as neither side is talking much, even though US trade officials said earlier this week they may travel to China at some point soon. Potentially ominous for the situation is a comment from President Trump on Tuesday saying his relationship with Chinese President Xi Jinping is not as close as it once was.