Daily US grain report: market bulls work to stabilise prices - more heavy lifting to do
US grain futures prices were firmer overnight as the bulls try to stabilise their flagging markets. Corn is up 3 to 6 cents, soybeans up 3 to 4 cents and wheat up 2 to 4 cents.
The recent price downdrafts have produced serious near-term technical damage in corn, soybean and wheat futures by negating their price uptrends on the daily charts.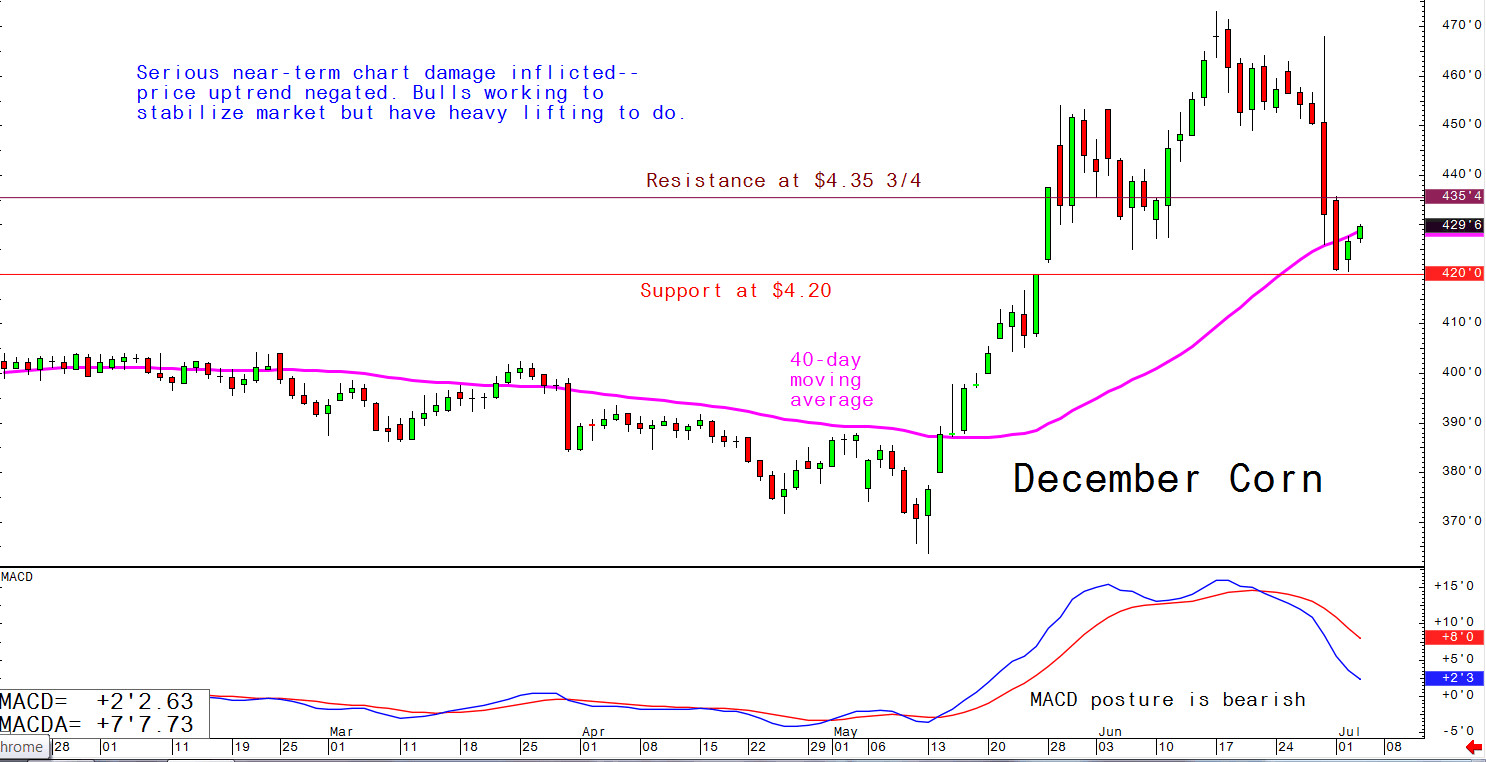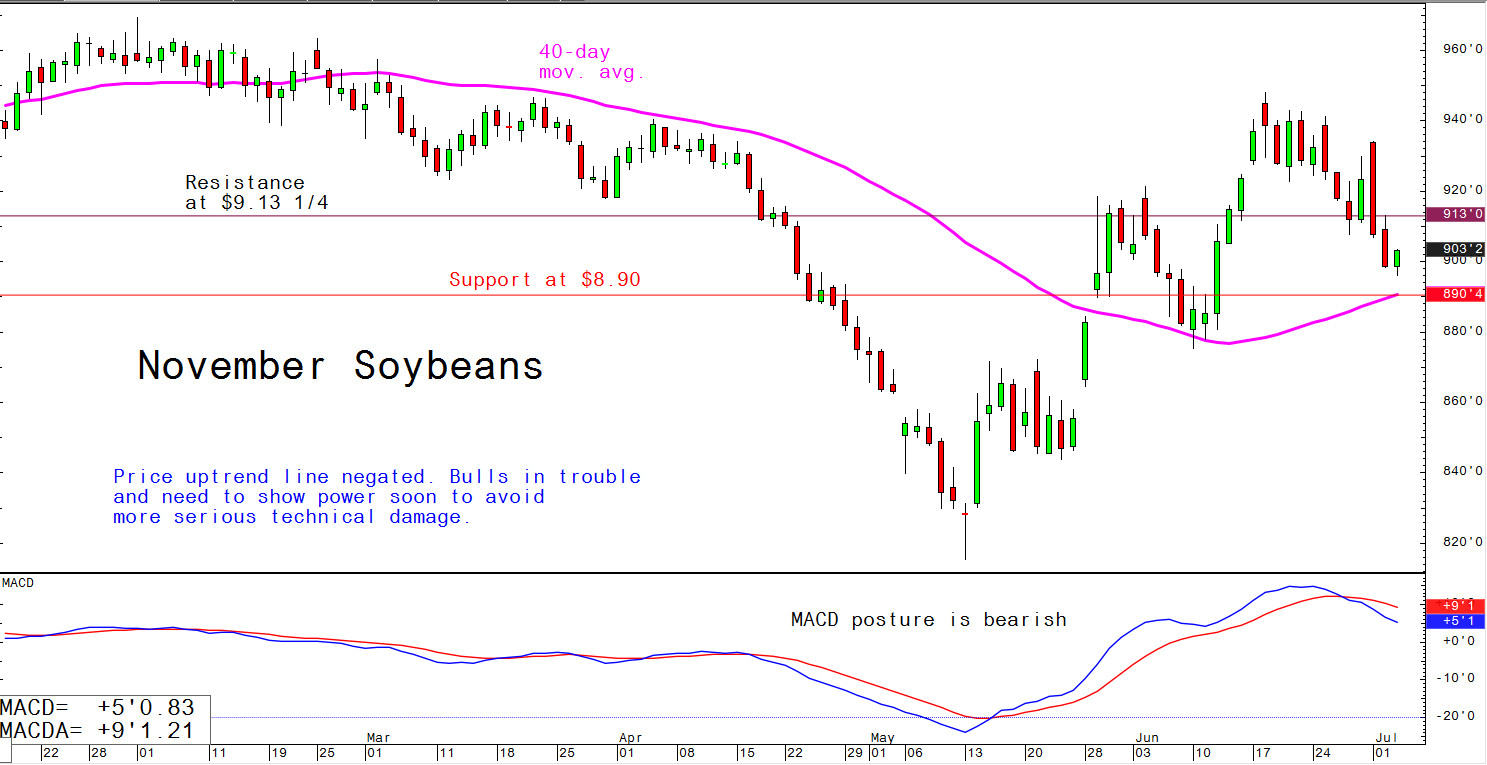 Weather in the midwest US remains bearish amid timely rains and sunny, warm conditions-and more of the same in the forecasts. However, the corn and soybean crops are off to generally very late starts and need a near-perfect growing season to reach USDA "trend-line" yields. There is at least one weather forecaster now calling for a US Midwest growing season that will not be extended this fall, due to likely cooler weather setting in earlier.

Focus is also on demand for US grains, which is presently tepid. China has again promised to buy more US ag products, but traders want to see actual sales.
Trading on Friday could be extra important. Historically, the first trading day for the grains after the US Independence Day holiday can be pivotal.
Grain price trends can be reversed or existing trends accelerate during the critical early-July timeframe.