Daily US grain report: mixed markets as traders gauge hot, dry weather outlook for Corn Belt
US grain futures prices were mixed in overnight trading; corn was 1 to 2 cents higher, soybeans near steady and wheat around 1 to 2 cents up.
Grain traders are keenly focusing on hot and dry weather in the US midsection, and more in the forecast for this week. A powerful tropical storm in the Gulf of Mexico produced some rains in the southeastern US Corn Belt, but the rest of the region remains dry. There are some scattered showers forecast for the region in the coming days, but net drying is expected to occur over most of the region in the next several days.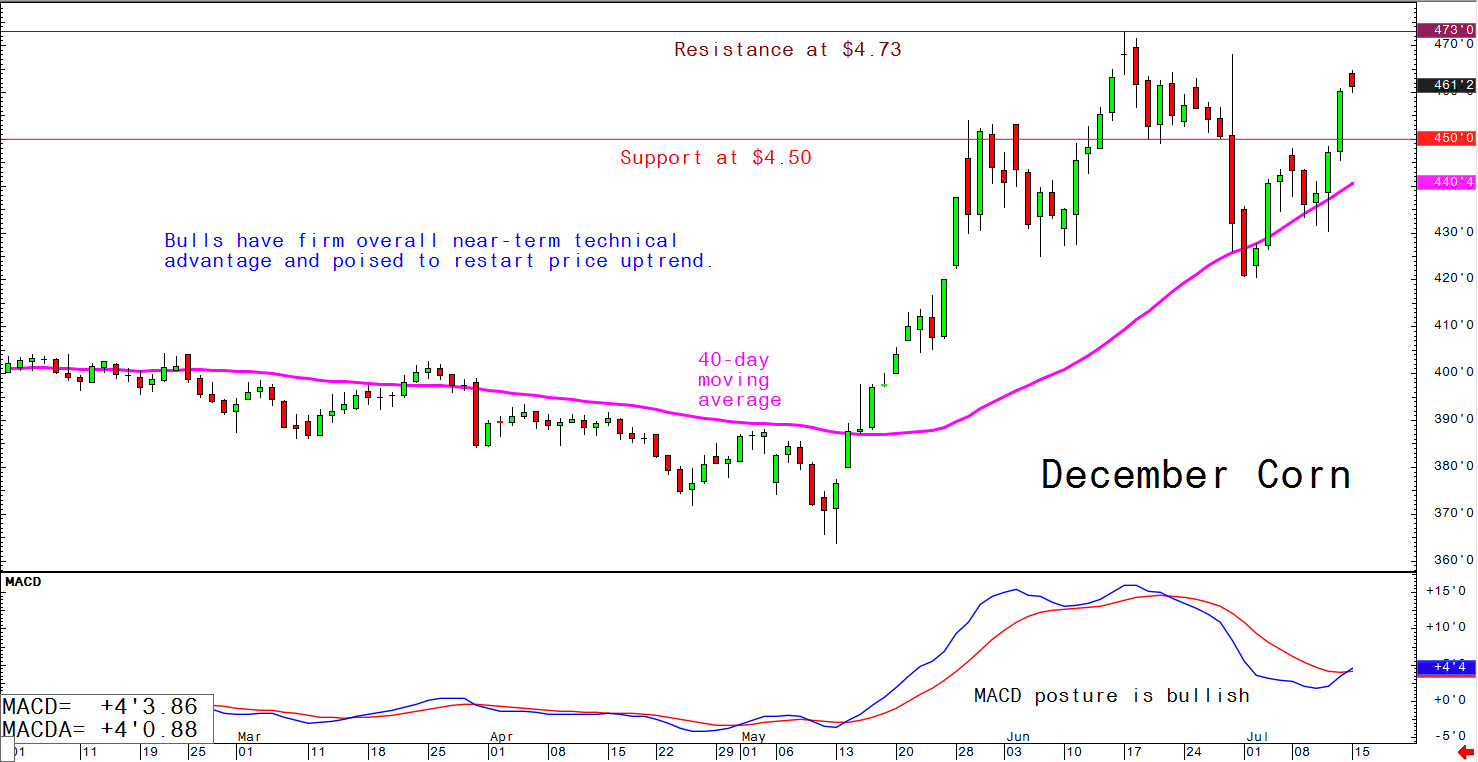 Traders are awaiting Monday afternoon's USDA Weekly crop progress reports.

Traders expect for the corn condition rating at 55 to 56 percent in good to excellent condition versus 57 percent last week. The soybean crop condition rating is seen at 51-52 percent good to excellent versus 53 percent last week. The hard red spring wheat crop condition rating is expected at 79 percent good to excellent compared to 78 percent last week.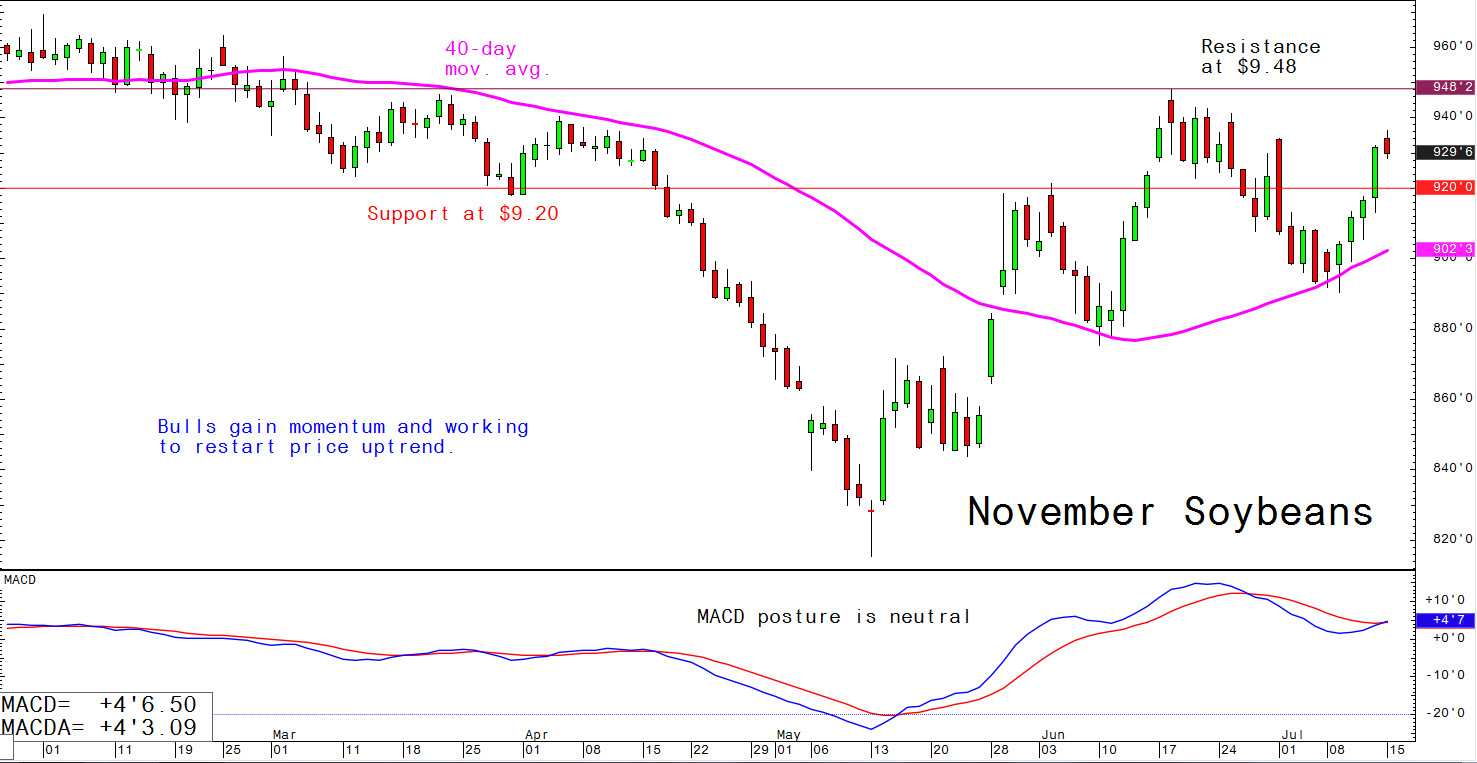 The latest Commodity Futures Trading Commission commitments of traders data showed the big speculative "funds" long corn and wheat futures, but still short soybean futures. If the Corn Belt weather forecast remains hot and dry into next week, those funds that are short soybeans will likely be forced to buy back their sold positions which would drive soybean prices even higher.

The monthly NOPA soybean crush report will be released later today. Traders estimate the June crush around 154 million bushels, which is about the same as in June's report.