Daily US grain report: traders await US futures opening, potential pivotal trading day
US grain futures prices closed in the overnight trade Friday, due to the US Independence Day holiday Thursday.
The focal point of the day will be the weekly USDA export sales report, including any significant purchases of grains by China after that nation agreed to buy more US ag products.
The recent losses in corn, soybeans and wheat have produced serious near-term technical damage by negating their price uptrends on the daily charts.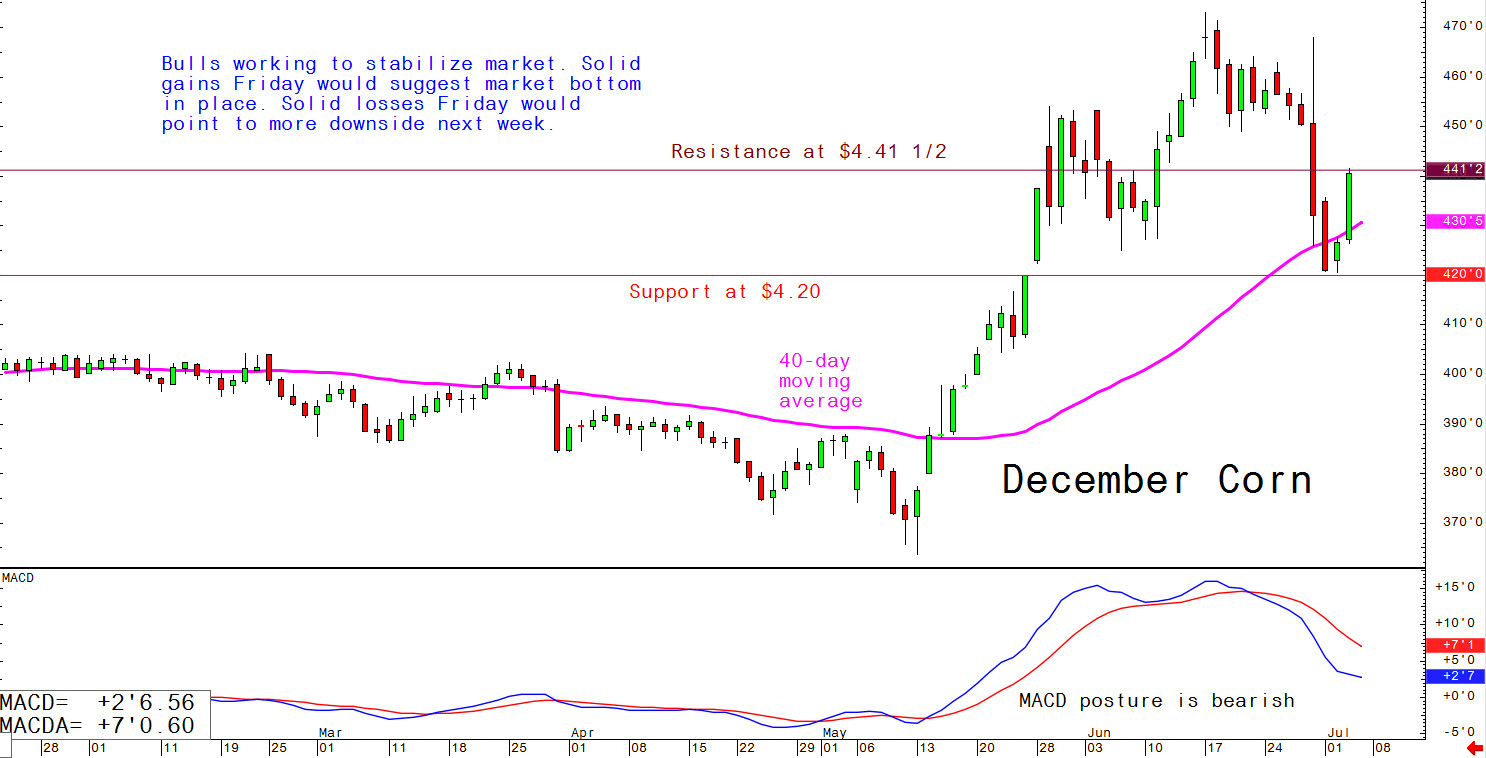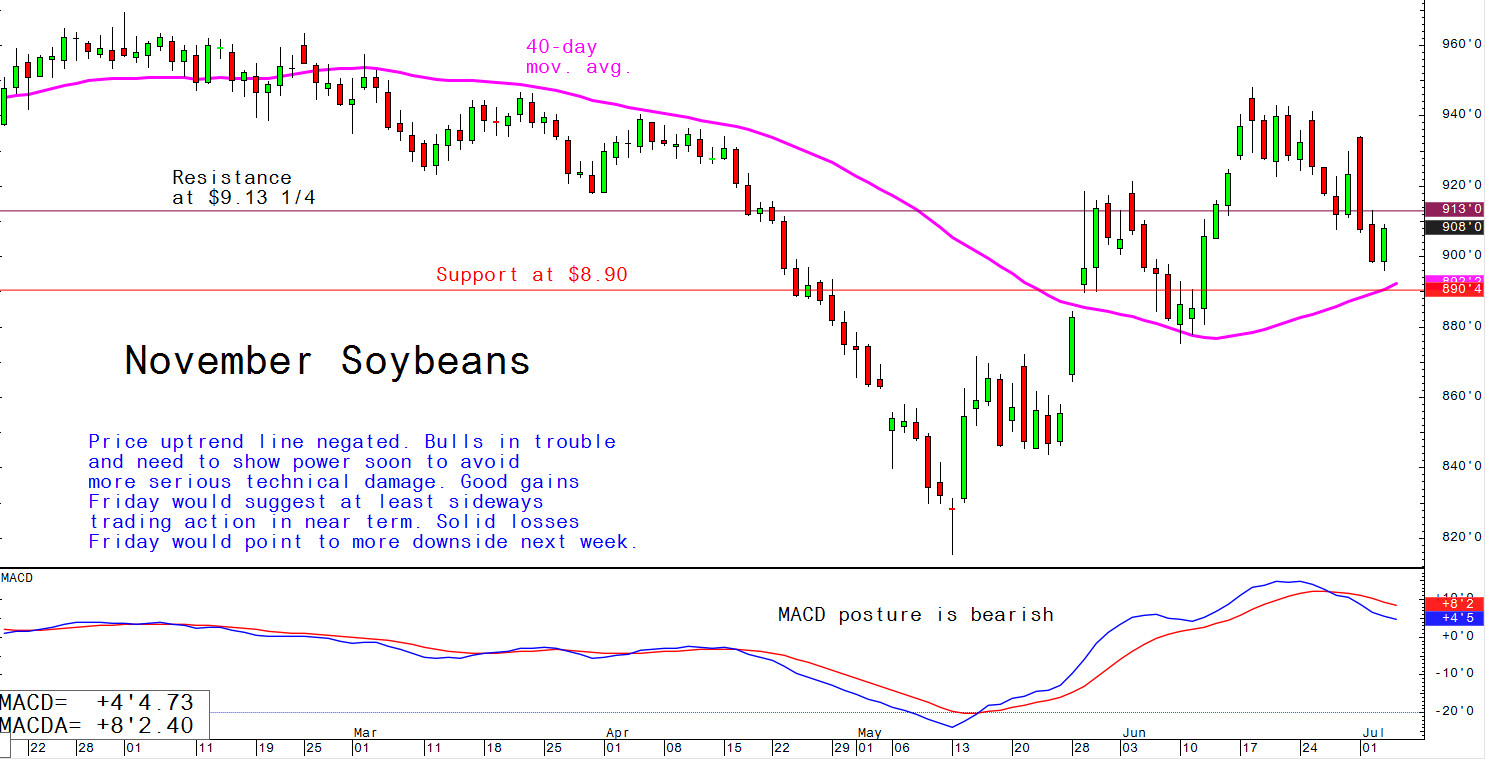 Weather in the US mid-section remains benign, which is getting a bearish slant. Still, the corn and soybean crops are off to generally late starts and need a near-perfect growing season to reach near-optimum yield potential. Trading Friday could be extra important.

Historically, the first trading day for the grains after the US Independence Day holiday can be pivotal. Grain price trends can be reversed or existing trends accelerate during the critical early-July timeframe. Good gains in the grains on Friday would suggest they have put in near-term bottoms and would then trend at least sideways in July. Solid losses on Friday would suggest the grains will continue to trend lower most of this month.