Daily US grain report: traders focusing on drier weather outlooks heading into August
US grain futures prices were higher in overnight trading as the bulls work to recover from the recent selling pressure.
Corn was up 2 to 2 3/4 cents, soybeans up 7 cents, and wheat around 6 cents higher.
The weather in the US Midwest has been benign recently, with cooler and drier weather that is presently bearish for the grains. However, bullish corn and soybean traders are starting to take note of extended Corn Belt weather forecasts that are dry and with increasing temperatures.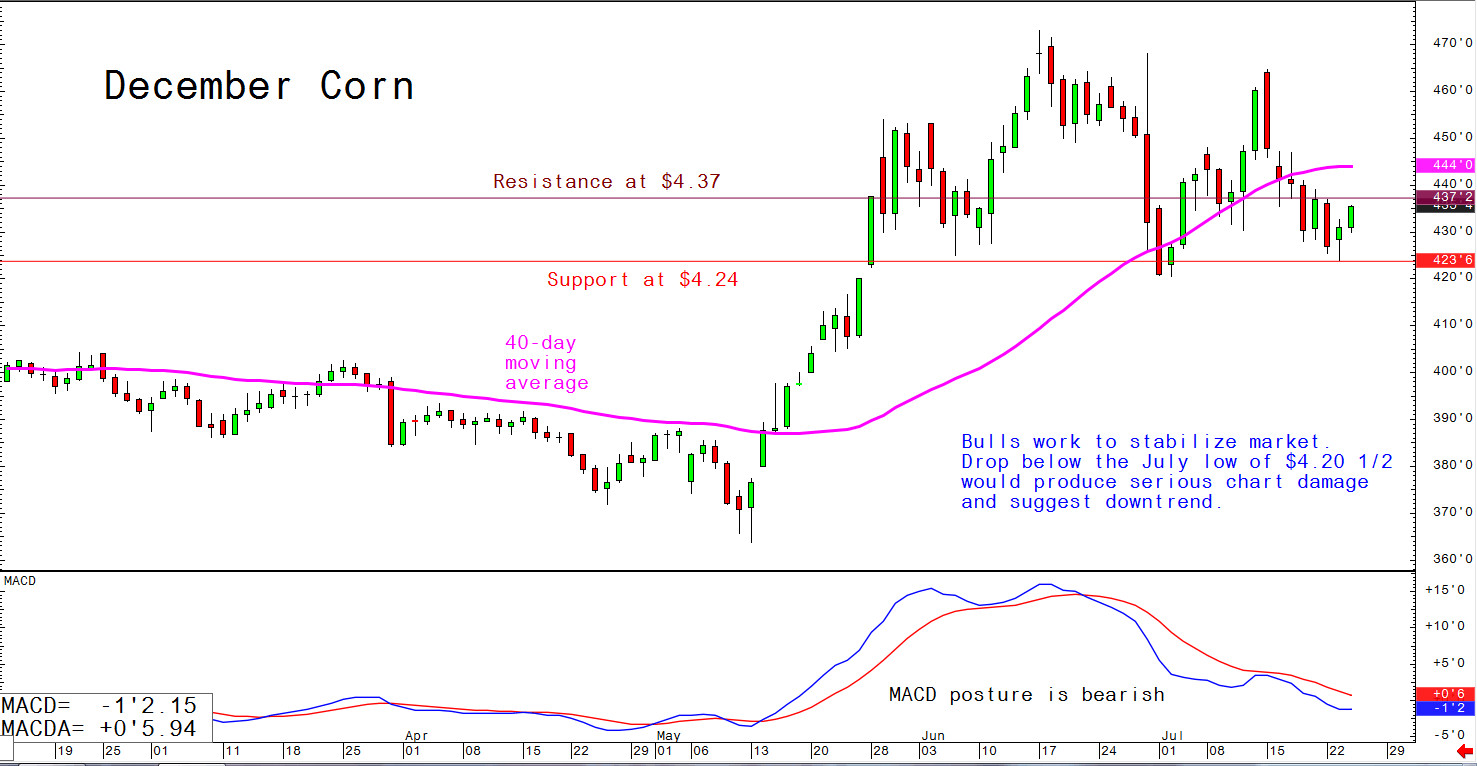 While soybeans are typically the most price-sensitive heading into the month of August, this year's delayed planting of both corn and soybeans means the month of August will be extra critical for the maturity of both crops.
US grain markets are also getting support at mid-week on news the US and China have restarted their heretofore stalled trade talks, with US officials travelling to China soon for fresh negotiations. Traders will be closely examining Thursday morning's weekly USDA export sales report for any new China purchases of US grain.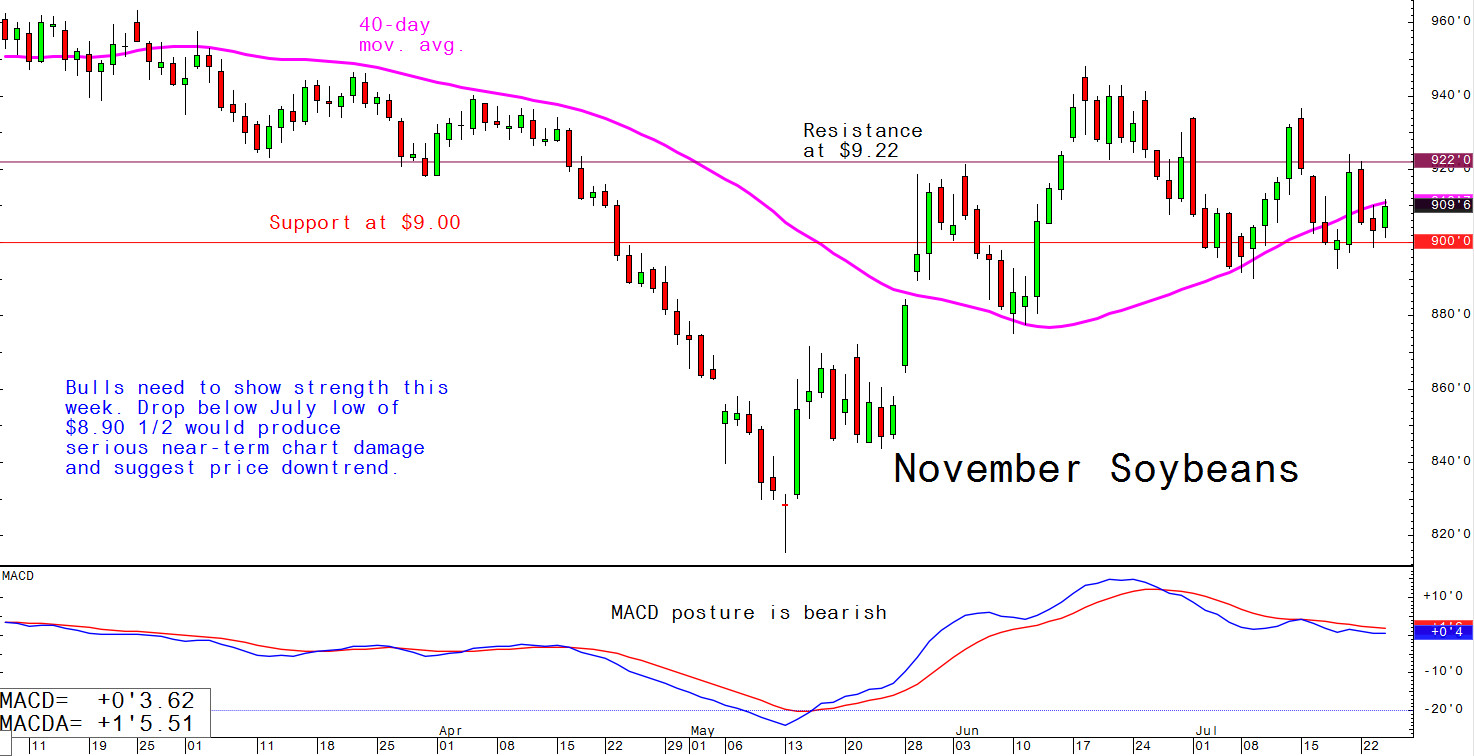 US Secretary of Agriculture Sonny Perdue said Tuesday the government will subsidise US farmers who have suffered from the US-China trade war. He said details will be released later this week.
The Wheat Quality Council spring wheat tour is under way and scouts are sampling fields in North Dakota, Minnesota and South Dakota. They will wrap up the tour Thursday. Reports said scouts are looking at an average spring wheat yield of 43.1 bushels per acre, above last year's estimate of 38.9 bushels.