Daily US grain report: traders looking to China for demand, keeping an eye on longer-term Corn Belt weather forecasts
US grain futures prices were mixed to weaker in overnight trading. Corn was down just over 1 cent, soybeans up just over a penny, and wheat around 2 to 5 cents lower.
Traders are awaiting Thursday morning's weekly USDA export sales report, especially to see if China has made any purchases of US agricultural products, as it has said it would. Recent anemic demand for US grains has kept the bulls squelched.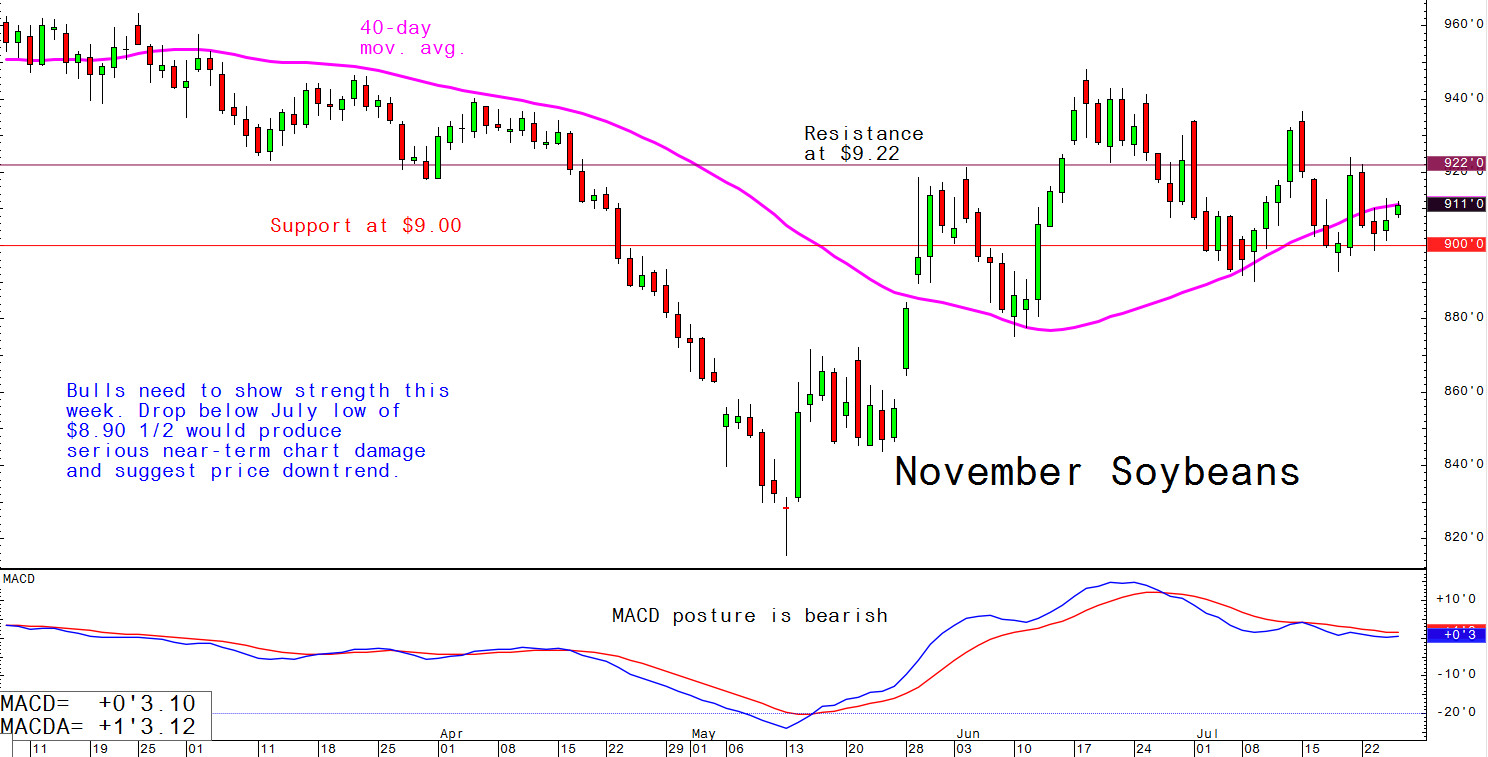 The weather in the US Corn Belt has been cooler and drier and that is presently bearish for the grains. However, traders are starting to focus on extended Midwest weather forecasts that are calling for dry conditions and with increasing temperatures heading into August. This year's delayed planting of both US corn and soybeans means the month of August will be extra critical for the maturity of both crops.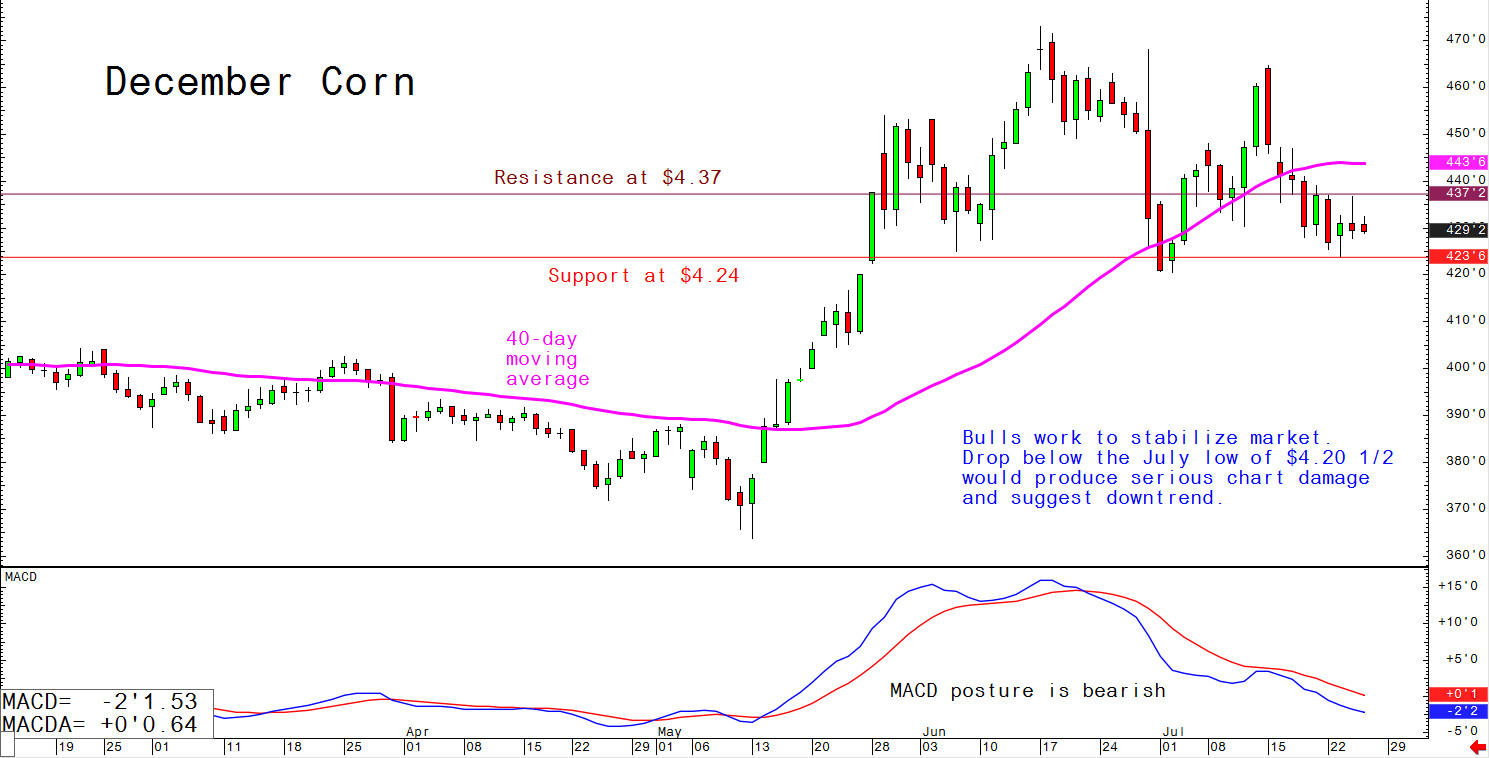 The Wheat Quality Council spring wheat tour scouts are sampling fields in North Dakota, Minnesota and South Dakota. The tour on Wednesday estimated yields for hard red spring wheat in North Dakota at 40.6 bushels per acre.
The figure is below last year's 41.3 bushels per acre, and the five-year 43.9 bushel average. The three-day tour concludes Thursday.