Daily US grain report: wetter US midwest weather continues to punish grain futures markets
US grain futures prices were weaker again in overnight trading. Corn was around 4 cents lower, soybeans down 1 to 2 cents, and wheat around 4 cents lower.
Better rainfall than expected so far this week in the US Corn Belt is bearish for the grains. "Rain makes grain" is the traders' mantra this week.
Still, very hot weather in the region the next two days could hurt yield potential for the pollinating corn crop.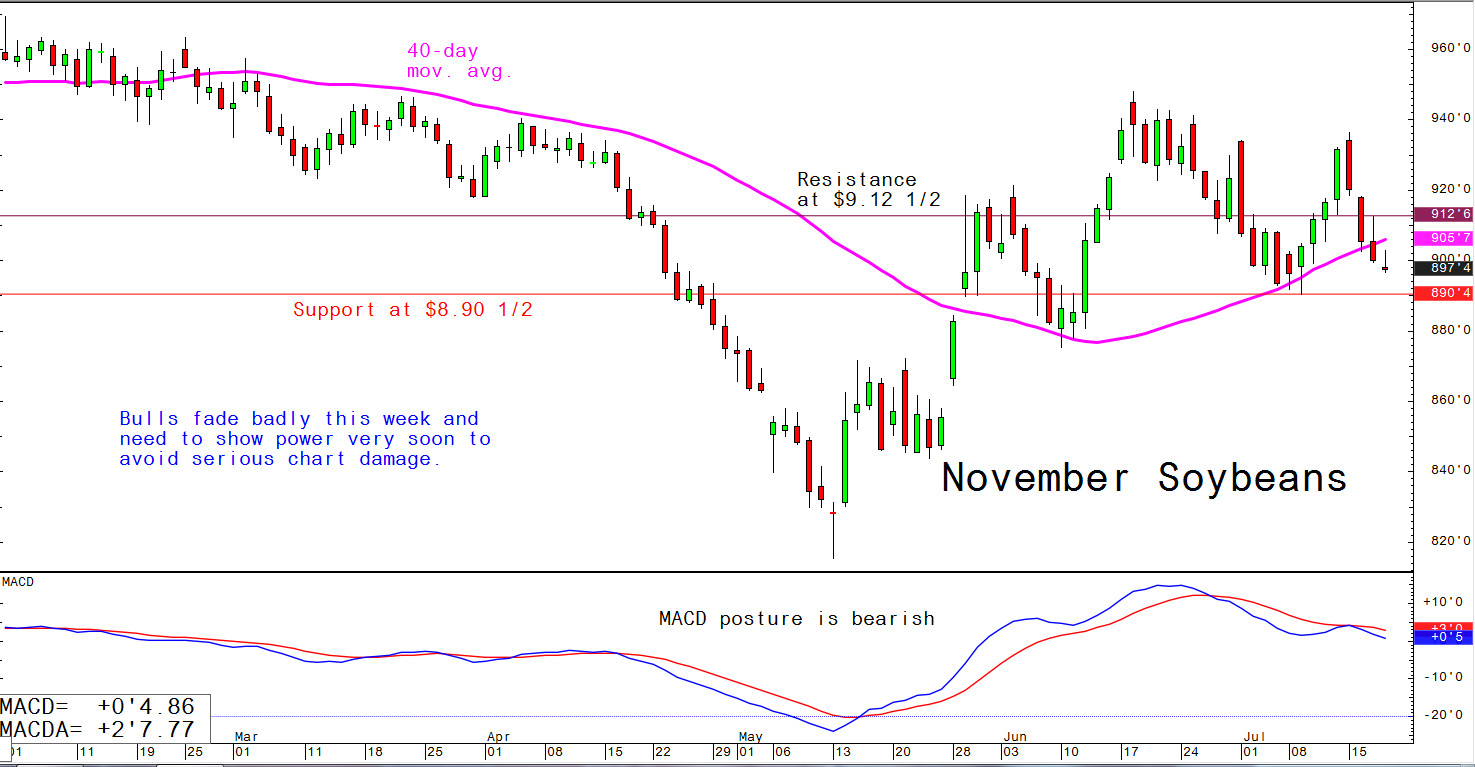 There are still some extended weather outlooks that say the Midwest will see hotter-and-drier-than-normal weather in late July into early August. The "weather market" in the grains very likely still has life despite this week's downside price action.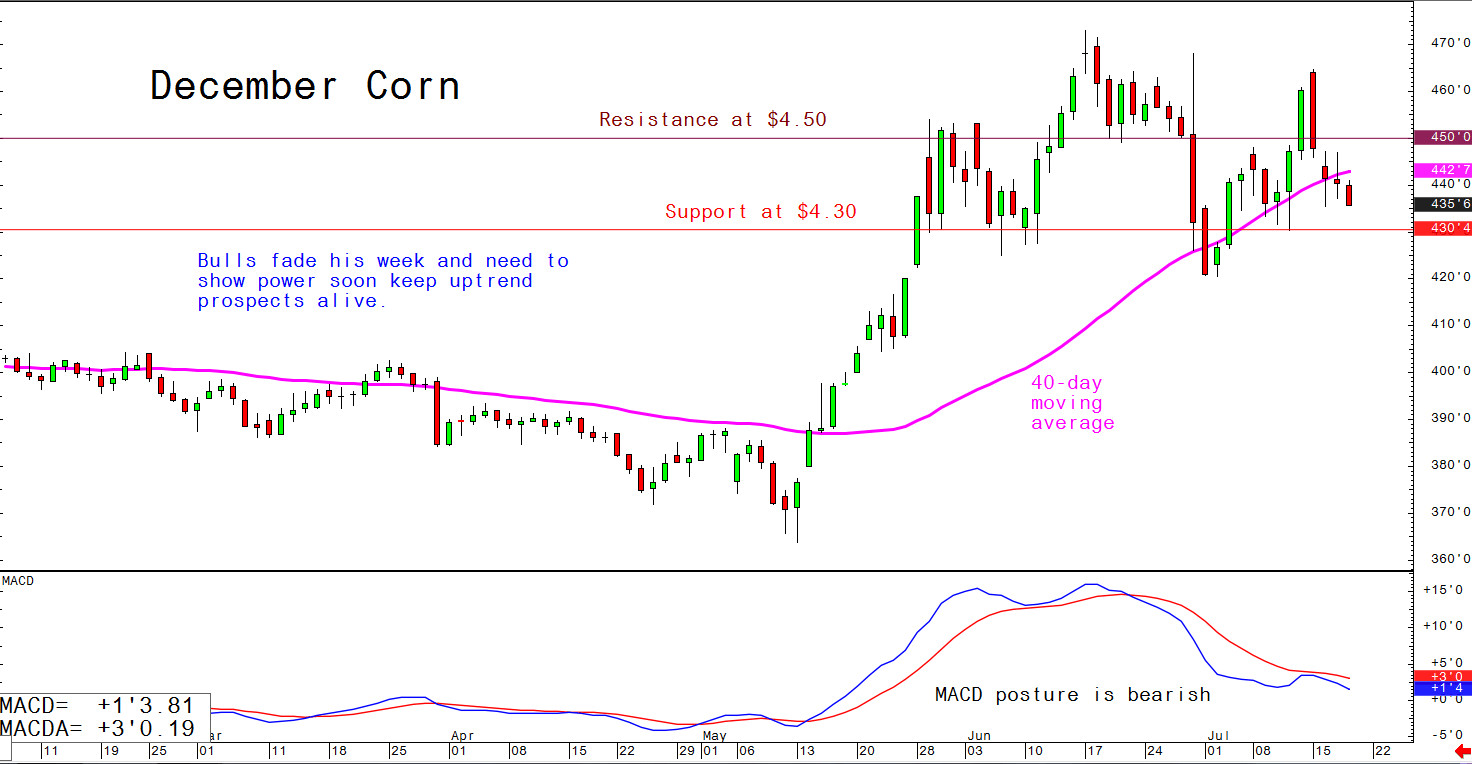 The other negative for the US agricultural markets this week is a deterioration of the US-China trade negotiations. Reports today said China is holding up the trade talks because of US restrictions on China's telecommunications giant, Huwaei. President Trump on Tuesday saying his relationship with Chinese President Xi Jinping is not as close as it once was.

The big speculative "fund" traders are again loading up on the short side of the grain futures markets this week, as the charts have started to deteriorate a bit. It will be key for the corn and soybean futures markets to hold price levels above the July lows, to avoid serious near-term technical damage being inflicted.
Grain traders will closely examine the Thursday morning weekly USDA export sales data. Demand for US grain has been tepid recently and will have to improve in the coming weeks, if prices can be expected to sustain any uptrends on the charts.