Innovation award for chemical-free red mite solution
Vencomatic UK's Miteperch was announced as the winner of the Technology Innovation award at the National Egg and Poultry awards, judged by Paul Kelly of Kelly Turkeys.
The Miteperch is a ground-breaking perch which eradicates red mite without the use of the chemical treatments. The mushroom-shaped perch offers birds a safe and comfortable grip, helping to reduce keel bone fractures suffered when birds overbalance and fall from standard perch tubes. Running beneath the surface of the perch are two low-voltage direct current electrodes, which create an impenetrable barrier, electrocuting the mite as it moves towards the perching birds at night. The Miteperch was demonstrated to the industry at the Sally Farm open day in late 2018, alongside many of Vencomatic UK's other innovative products.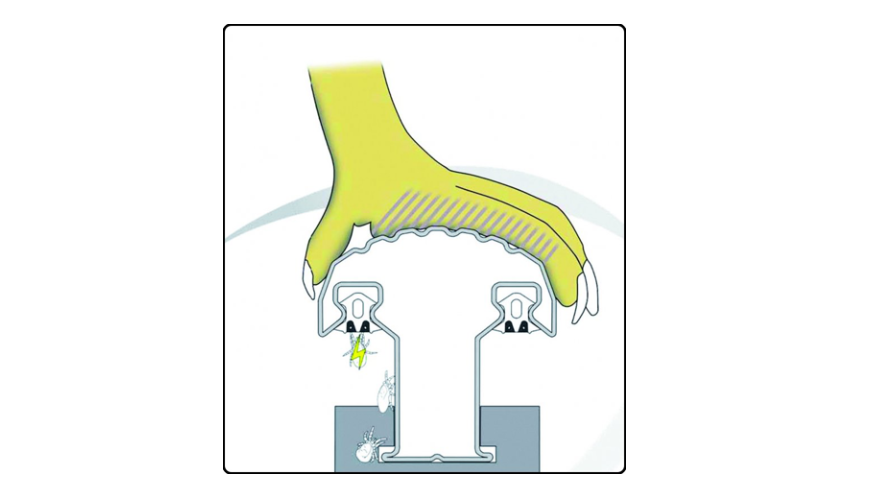 The award was presented to Vencomatic UK's CEO, Mr Gordon Alexander at the prestigious London ceremony by ex-England rugby international, Ben Kay, and Poultry Business magazine editor, Chloe Ryan.
Mr Alexander was delighted to receive the award, saying "We are thrilled that the Miteperch has won this award because it demonstrates perfectly what Vencomatic is all about – creating high-quality, innovative solutions, always with bird welfare in mind. This is our first award, but we hope the first of many, as there are more exciting things to come from Vencomatic in the near future."