Daily US grain report: good growing weather keeps US grain markets bears in control
US grain futures prices were lower in overnight trading. Corn was down around 6 cents, soybeans down around 6 cents and wheat down about 3 cents.
It's been a remarkable spring and summer in the grain markets. What started out as a very wet spring that produced record-late US corn and soybean planting has turned into a late summer with pretty good growing conditions, including no intense heat and timely rains that have allowed the late-planted crops to make good growing progress. That's allowed the grain futures markets to drift lower the past several weeks.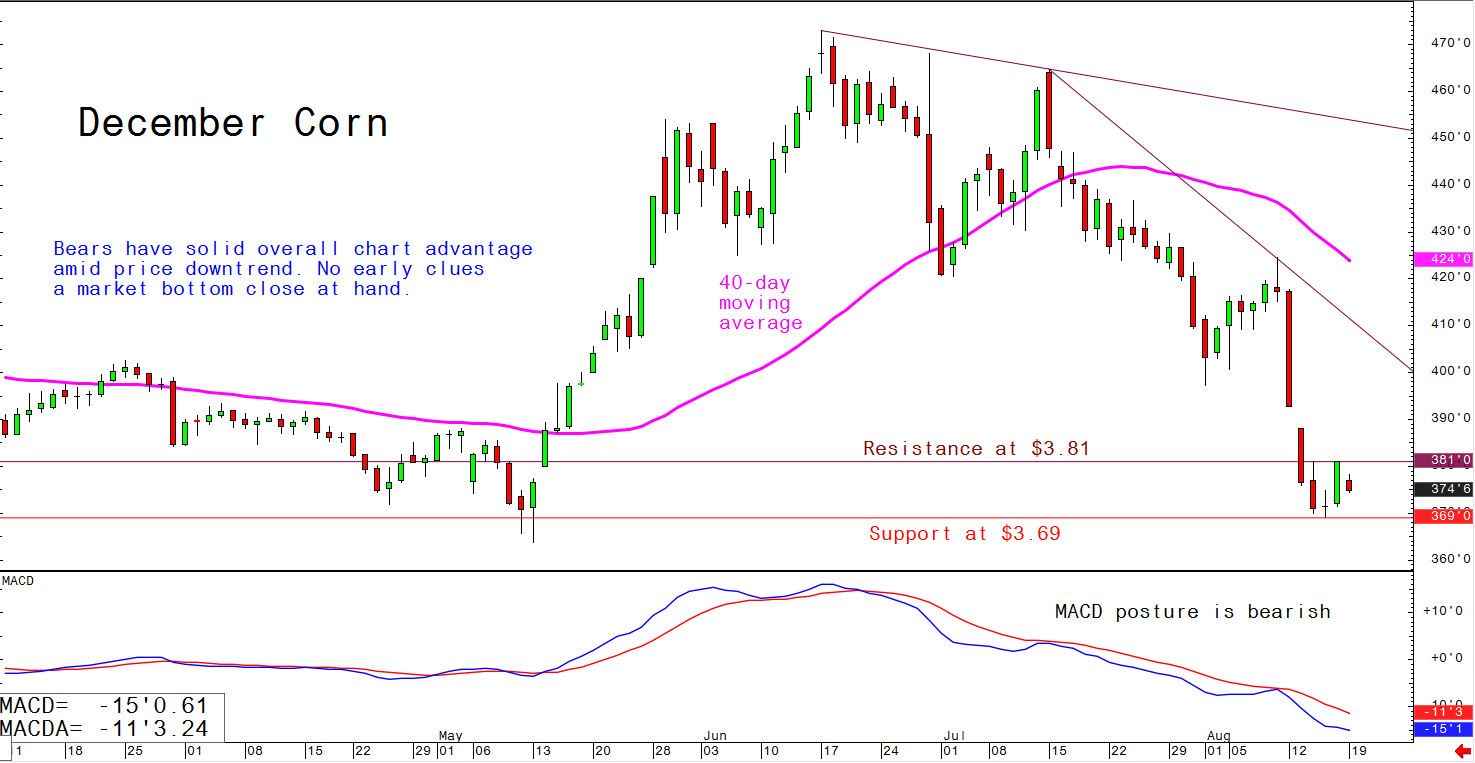 Corn Belt weather forecasts are still calling conditions that are not threatening to the corn and soybean crops.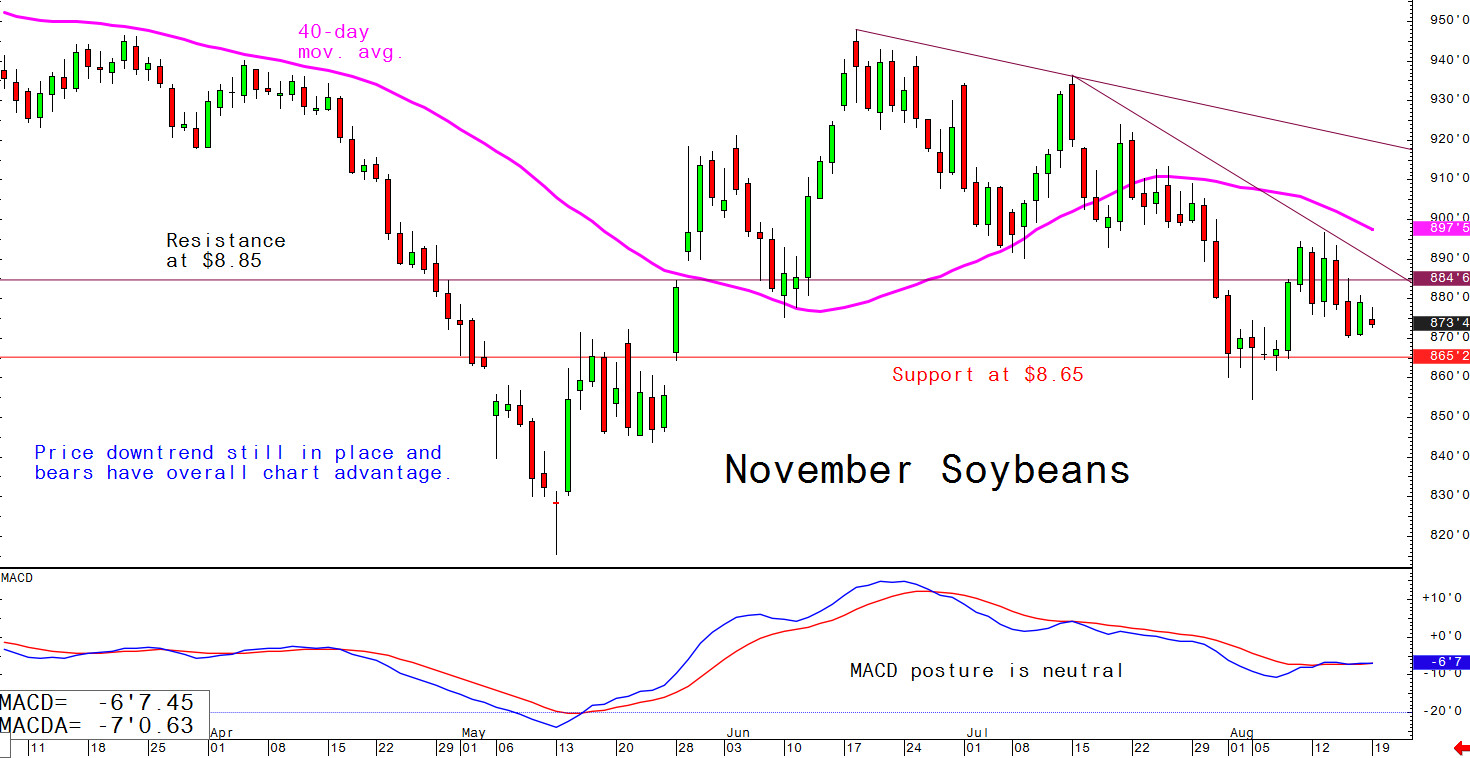 The key focus of the US grain markets this week will be the annual Pro Farmer Midwest crop tour that kicks off Tuesday and ends late Thursday. With such variable field conditions across the Midwest, this year's tour findings will be scrutinized extra closely.